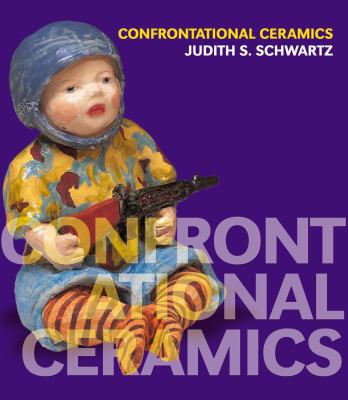 Confrontational Ceramics: The Artist as Social Critic
This ground-breaking book looks at the use of ceramic art as a confrontational tool, where artist's work comments on social issues. It is essentially a massive overview of the ceramic scene from this perspective, showcasing typical pieces of work by ceramic artists alongside their statements explaining their approach.
Filled with subtle satire, garish jests, grotesque shock treatments, and moving testaments, Confrontational Ceramics is a radical departure from conventional coffee-table ceramics books on decorative housewares or formal abstractions. This art book will amuse, inspire, and possibly offend art historians, ceramics collectors, and anyone with an eye for the outlandish.