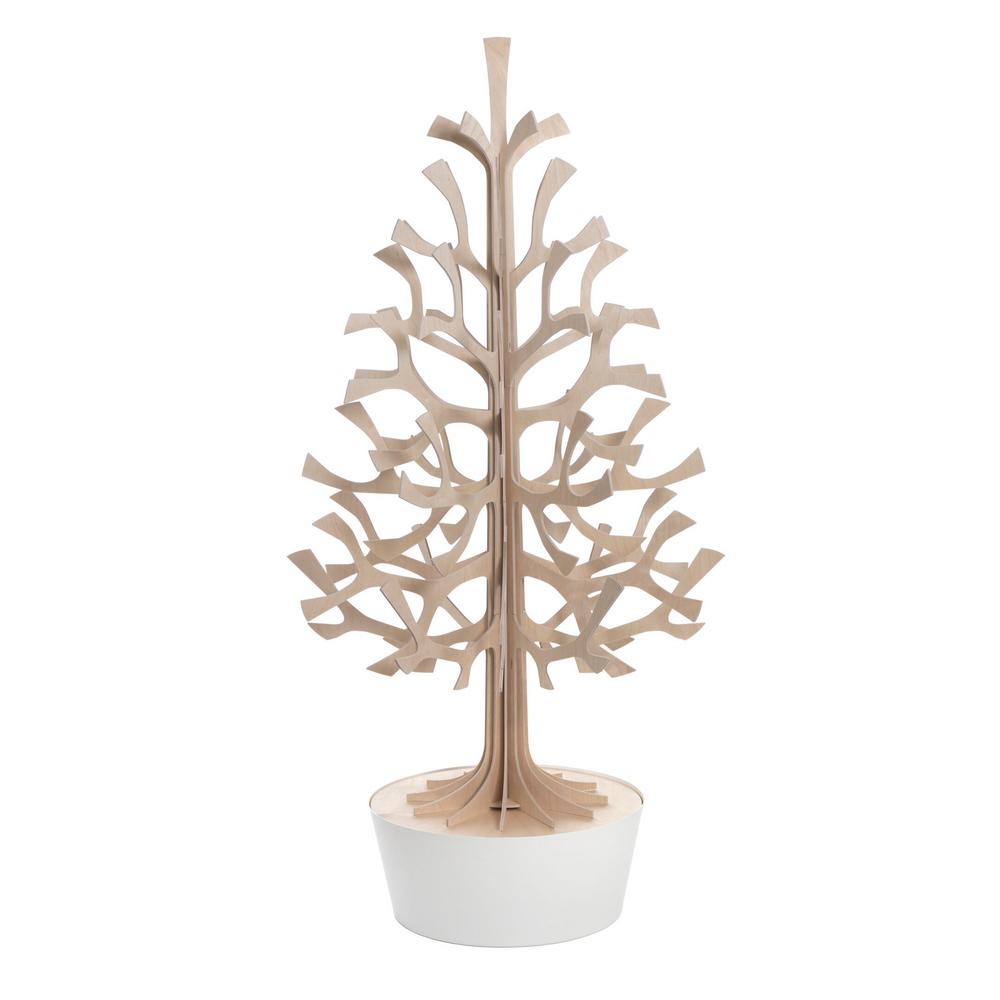 Spruce Tree in Natural Wood with White Metal Pot
Bring up the Lovi Spruce and welcome in the festive season. Admire the beautiful arches of the branches or adorn with your favorite decorations. Enjoy the soothing atmosphere of its natural materials and shapes.
The packaging serves as a convenient storage box after Christmas, so be sure to keep it safe. There are 16 parts in the spruce and assembly is easy with the illustrated instructions in the package.
Dimensions: 120 centimeters or 47 inches 
Dimensions with the Pot: 138 centimeters or 54 inches