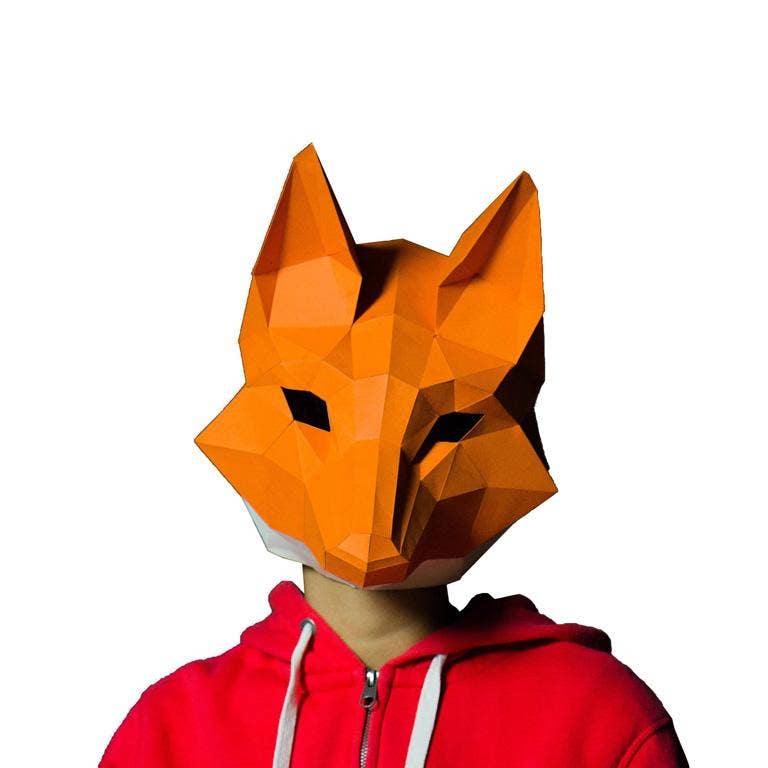 3D Fox PaperCraft Mask Kit
This Fox mask is great for costume parties, performances, special events, or just for plain fun! It can also be used as a lamp cover, displayed on a wall, or however your creative mind can think! You can personalize it to your liking with paint, markers, even glitter! Disconnect from devices and reconnect to creativity. No scissors are needed. Made with 100% recycled materials and fully recyclable.
A FREE bonus practice mini-heart model is included! This product comes in practical pre-cut and pre-creased numbered pieces. Fold and paste the paper according to the instructions and enjoy the fun of assembly.

We recommend Aleene's Original Quick Dry Tacky Glue with this kit, available in our art supplies!
14.6 x 12.6 x 16.1 inches