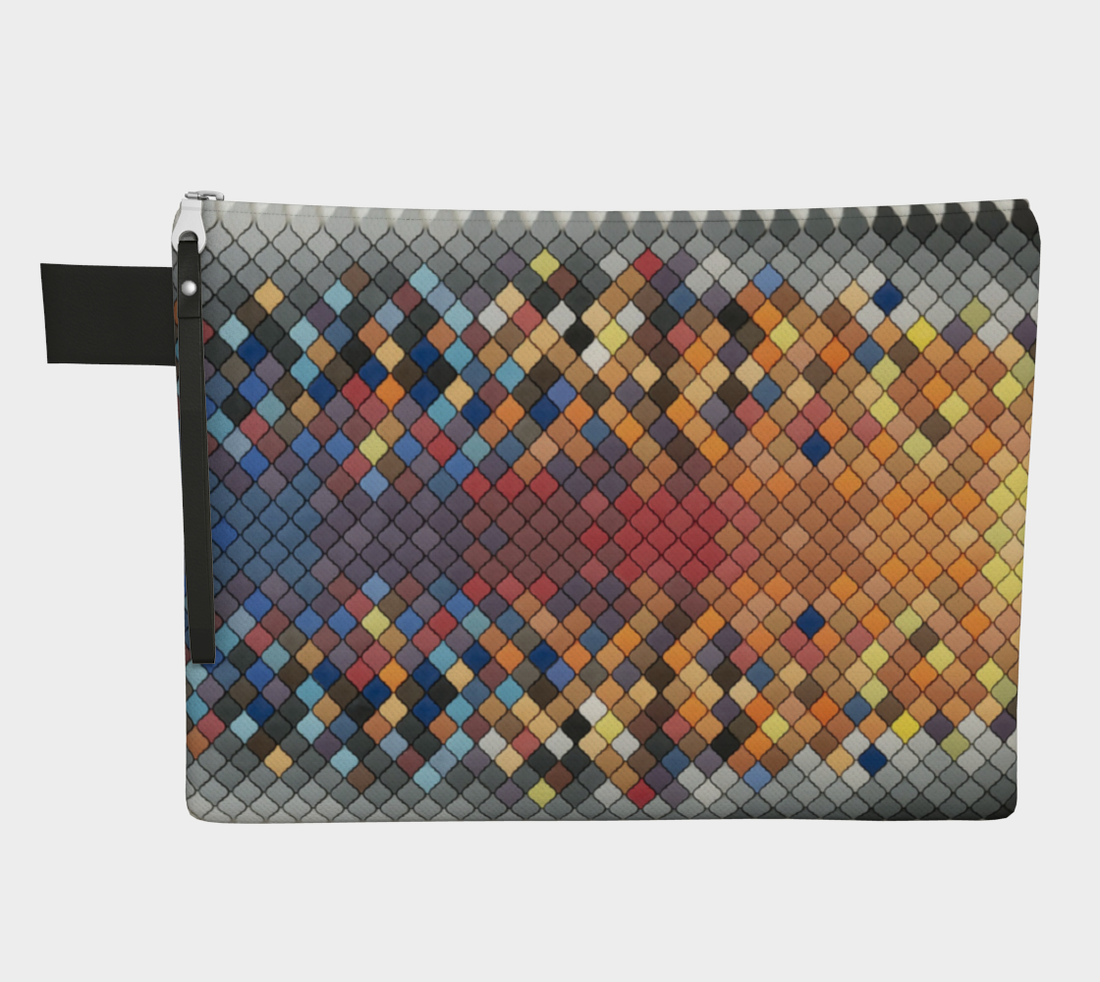 A Familiar Kind of Riddle Zipper Carry-All
Peter Pincus
Using color theory and formulaic design patterns as points of departure, porcelain artist Peter Pincus creates brightly colored vessels and exploratory ceramic arts. A Familiar Kind of Riddle, features a colorful motif of porcelain tiles arranged in a beautiful wall mural.
This textured poly-canvas zipper carry-all highlights the artwork in full color detail; while withstanding everyday use. The denim lining provides a soft structure and the vegan leather side pull tab gives you an extra grip. Edged with a metal zipper.
Peter Pincus, A Familiar Kind of Riddle, 2018, Arkansas Museum of Fine Arts Foundation: Purchase, Contemporaries Fund. Photo: John Polak Photography, courtesy of Ferrin Contemporary.
10 inches