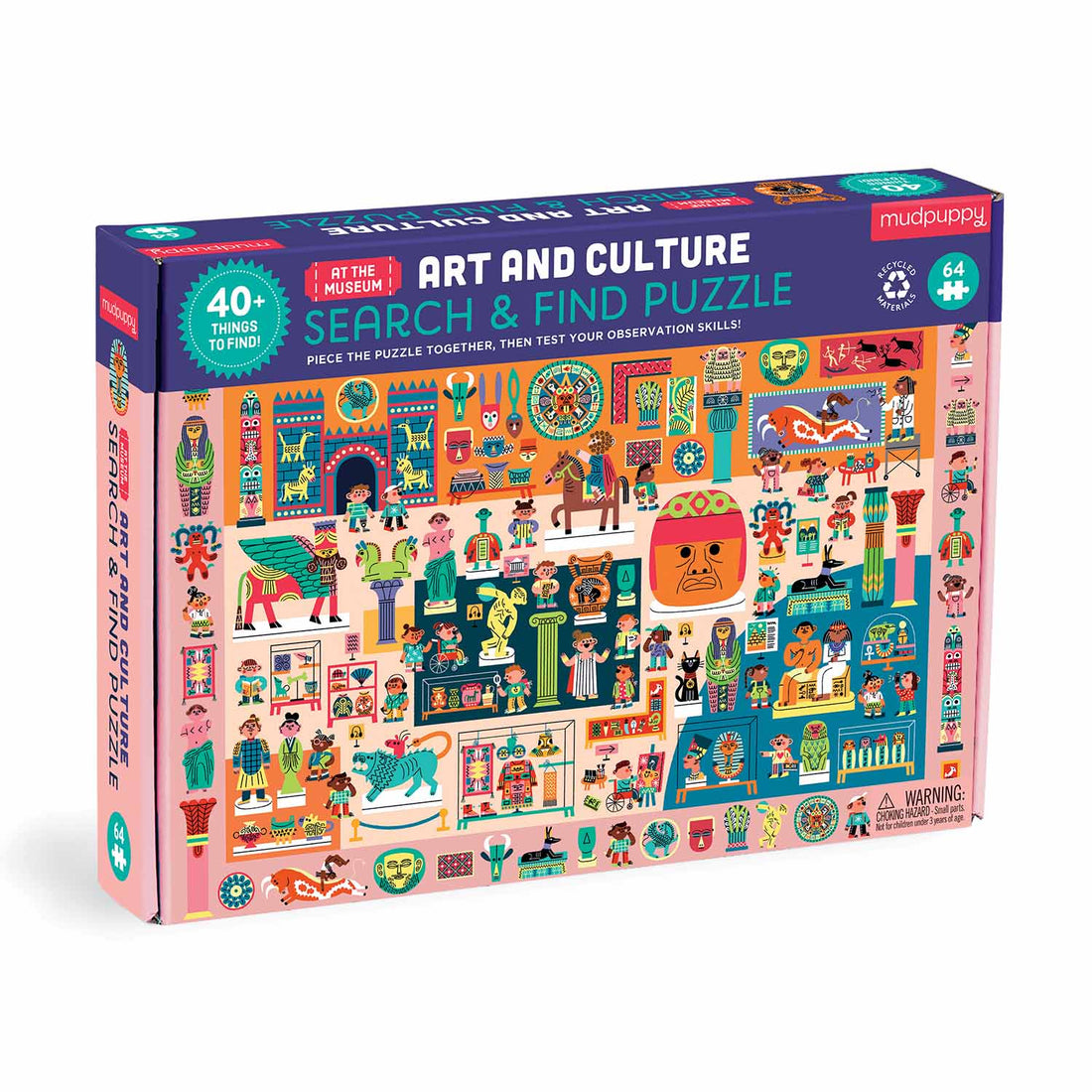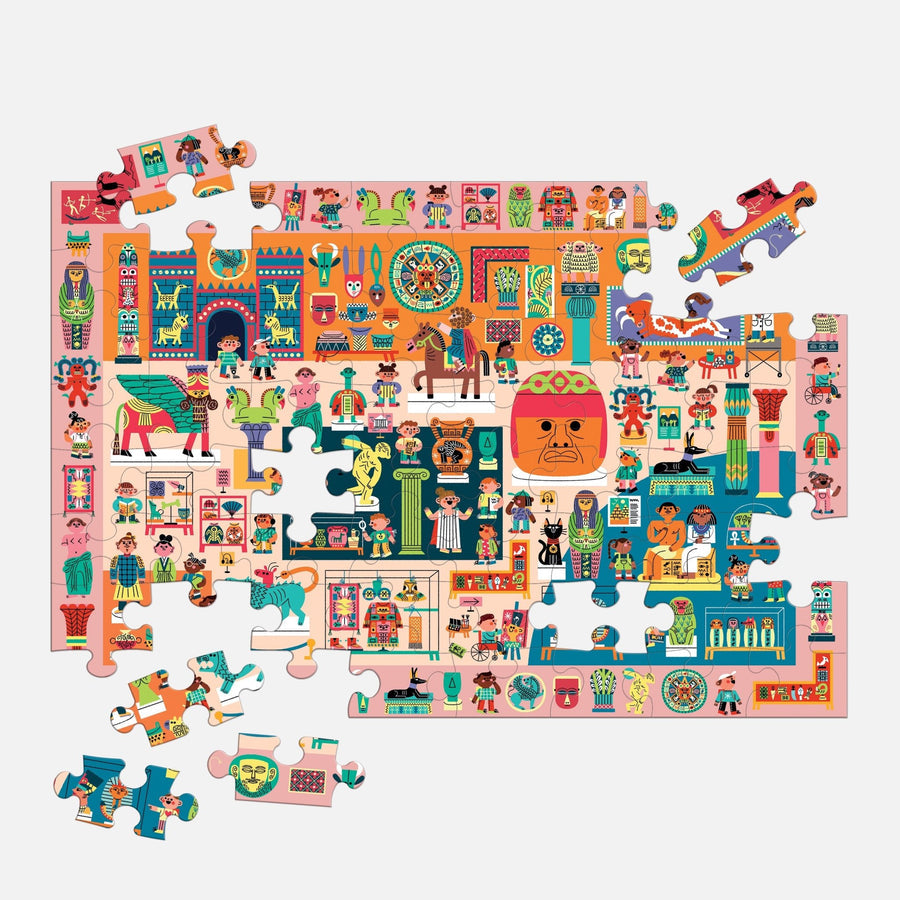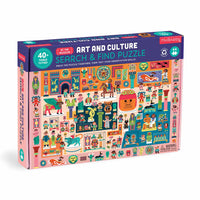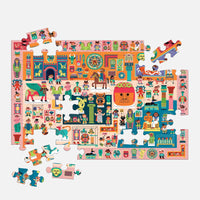 Art & Culture At the Museum 64 Piece
Mudpuppy's Art and Culture At the Museum Search & Find Puzzle is double the fun! First, children can piece together the 64-piece puzzle featuring a diverse and colorful assortment of museum items such as sculptures, artifacts, and more! After putting the puzzle together, children can test their observation skills to find the 40+ museum items in the border around the puzzle image. Can you find them all?
Puzzle greyboard contains 90% recycled paper. Packaging contains 70% recycled paper. Printed with nontoxic, soy-based inks. 
Ages 4 - 7 
6 x 12.5 x  2 inches