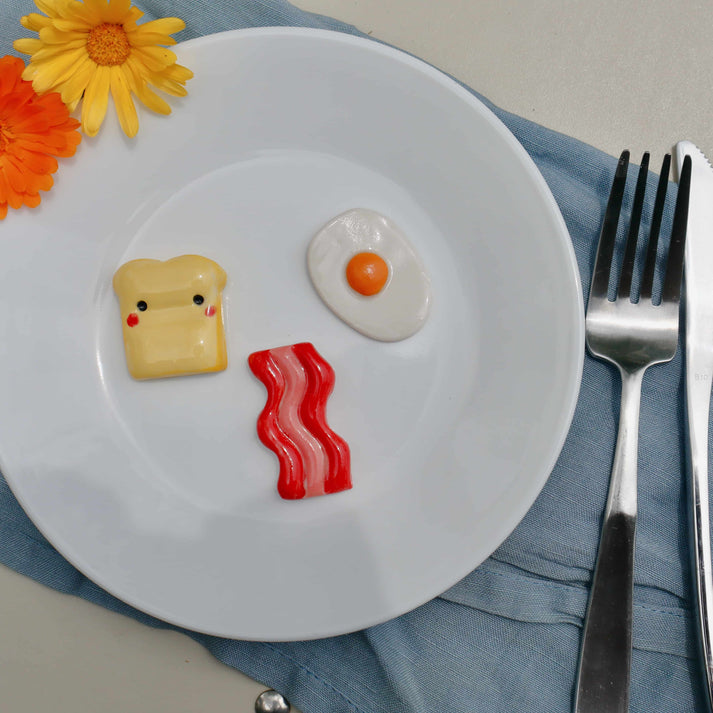 Bacon, Egg and Toast Magnet
Make breakfast exciting with this Breakfast Magnet Set! Each piece is designed to look like a delectable breakfast item – egg, bacon, and buttered toast! Now you can enjoy a savory start to the morning – from the comfort of your refrigerator! So, why not spice up your mornings with this egg-cellent set?
A hand-built fridge magnet made in stoneware ceramic with glaze. All items are handmade and show the marks of this process.  
Diameter: Approximately 1.5 inch (3 cm) each