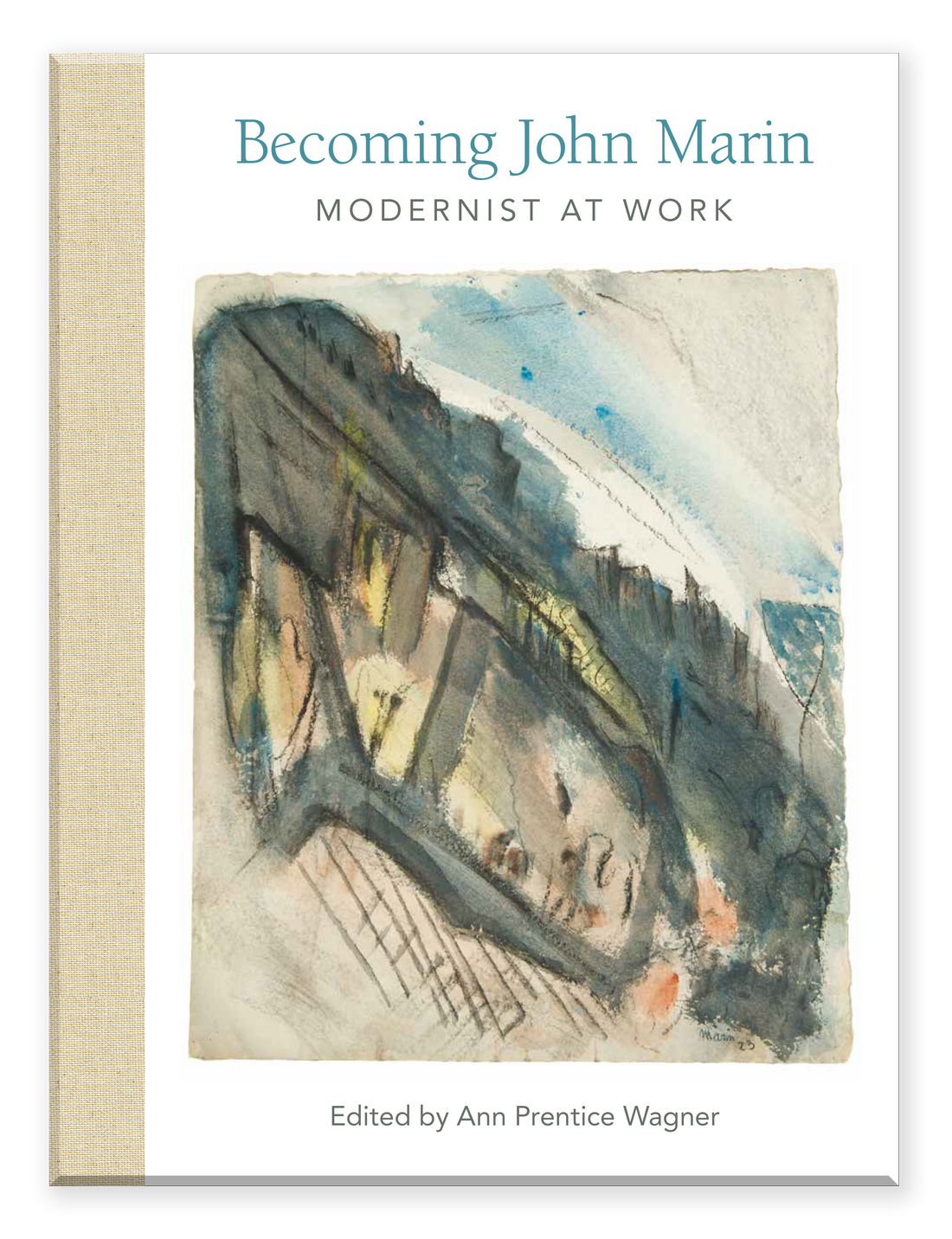 Becoming John Marin: Modernist at Work
John Marin
In 2013, Norma B. Marin, daughter-in-law of the artist made a transformative gift to AMFA - 290 drawings and watercolors by John Marin. This gift positioned AMFA as the second largest repository of drawings and watercolors by Marin, after the National Gallery of Art. "I am thrilled that this collection of my father-in-law's watercolors and drawings is going to the Arkansas Museum of Fine Arts [Arkansas Arts Center], where it will give people a deeper understanding of his work," read Norma Marin's official statement in early 2014.
"The Arts Center has a long history of collecting and exhibiting great American works on paper, so I feel like we've found the perfect home for the collection." A major exhibition, Becoming John Marin: Modernist at Work, debuted at the AMFA in 2018 and subsequently traveled to the San Antonio Museum of Art and the Zimmerli Art Museum. 
This fully illustrated catalog features the complete, recently conserved 290-work John Marin Collection at the Arkansas Museum of Fine Arts and includes essays by Ann Prentice Wagner, Josephine White Rodgers, Ph.D. of the Cooper Hewitt Museum, Smithsonian Design Museum and other leading Marin authorities.