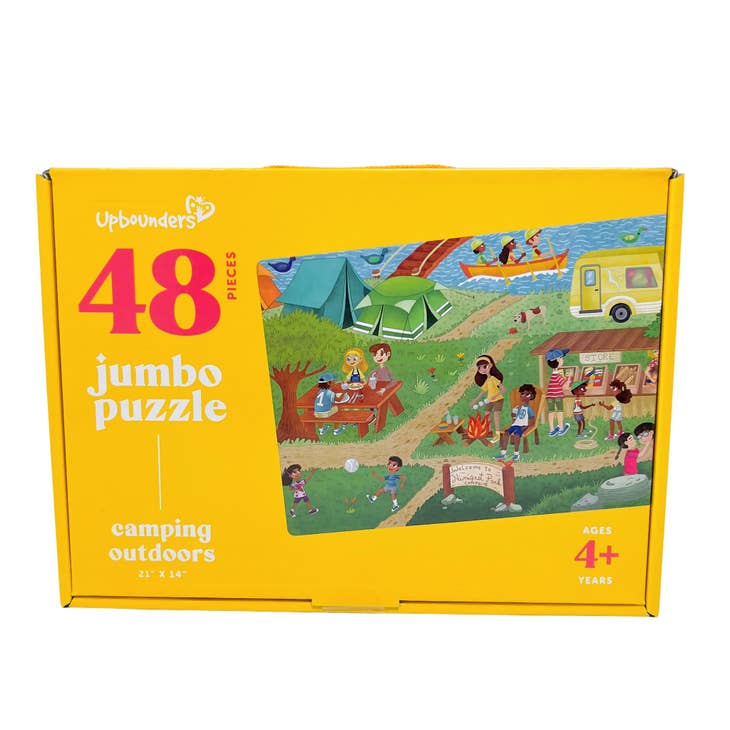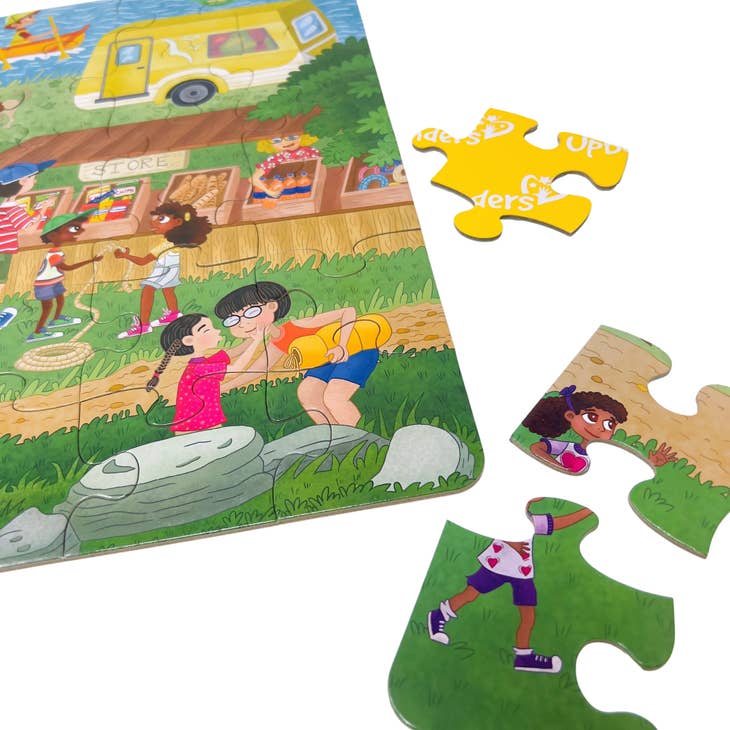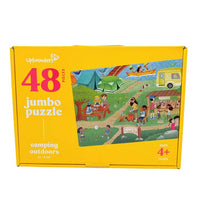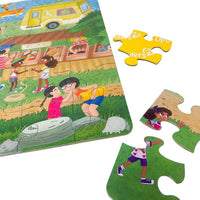 Camping Outdoors 48 Piece Puzzle
The Upbounders® Camping Outdoors 48 Piece Puzzle celebrates a child's love of the outdoors. Piece by piece they begin to identify all of the elements that make camping outdoors so much fun! This multicultural activity encourages screen-free play and contains 48 extra-thick puzzle pieces for little hands to easily manage.
Finished puzzle measures 14 x 21 inches. Printed on eco-friendly paper and paperboard. For ages 4 and up.