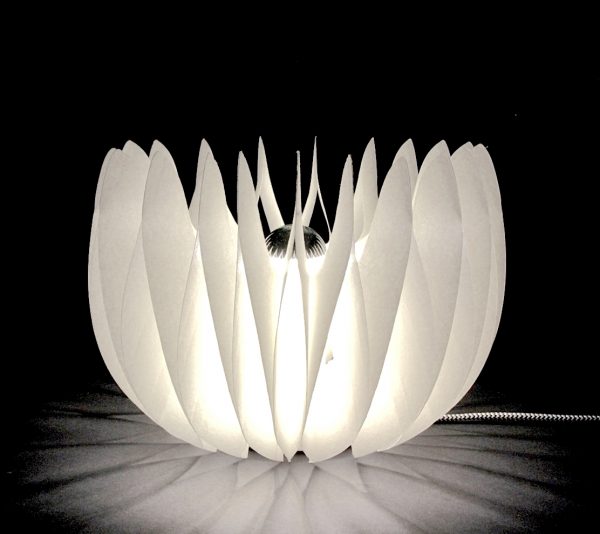 CIRCEA by Luc de Banville
A light. A sculpture. A design award winner. This is CIRCEA.
Made in France using French honeycomb paper, CIRCEA takes on the tradition of origami paper lanterns. This magnificent light fixture is made of cellulose for flexibility, polyester for durability and a few glass fibers to better diffuse light. Like magic, it transforms into 8 different designs with a simple flick of the wrists.  The paper used for CIRCEA, is a professional M1 fireproof paper and can be used with any wattage. A half-chrome bulb is recommended to reflect light back and reduce the glare.

To clean, pass a very soft feather duster, or fold up months if you leave your house for several months. Glass fibers can cause transient irritation in case of prolonged protection. Wash hands after use.
A white lamp base and half-chrome 60 watt/6W (LED) completes the kit.
6 to 8 inches by 11 to 15 inches