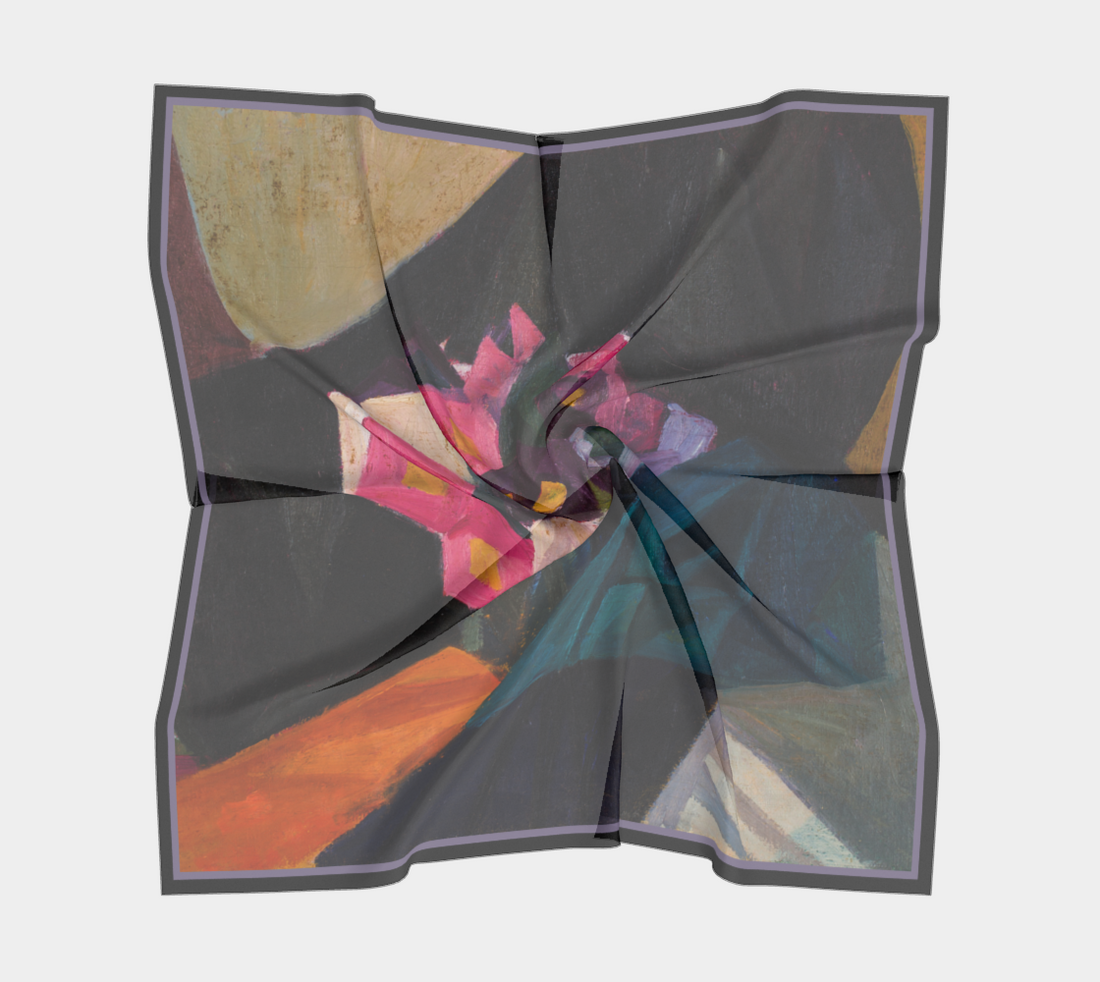 Cubo-Futurist Composition Silk Scarf
Oleksander Bohomazov was a Ukrainian artist and art theoretician who was a leading figure in the Ukrainian avant-garde movement. This piece features many diagonal lines and several arcs, which point us, the viewer, to the center of the piece in the midst of a pink and purple bouquet. This silk scarf beautifully captures the colors of Bohomazov's work and is a perfect addition to any art lovers wardrobe. 
Oleksander Bohomazov, Cubo-Futurist Composition, circa 1914, Arkansas Museum of Fine Arts Foundation Collection: Bequest of Andre Simon.

36 x 36 inches