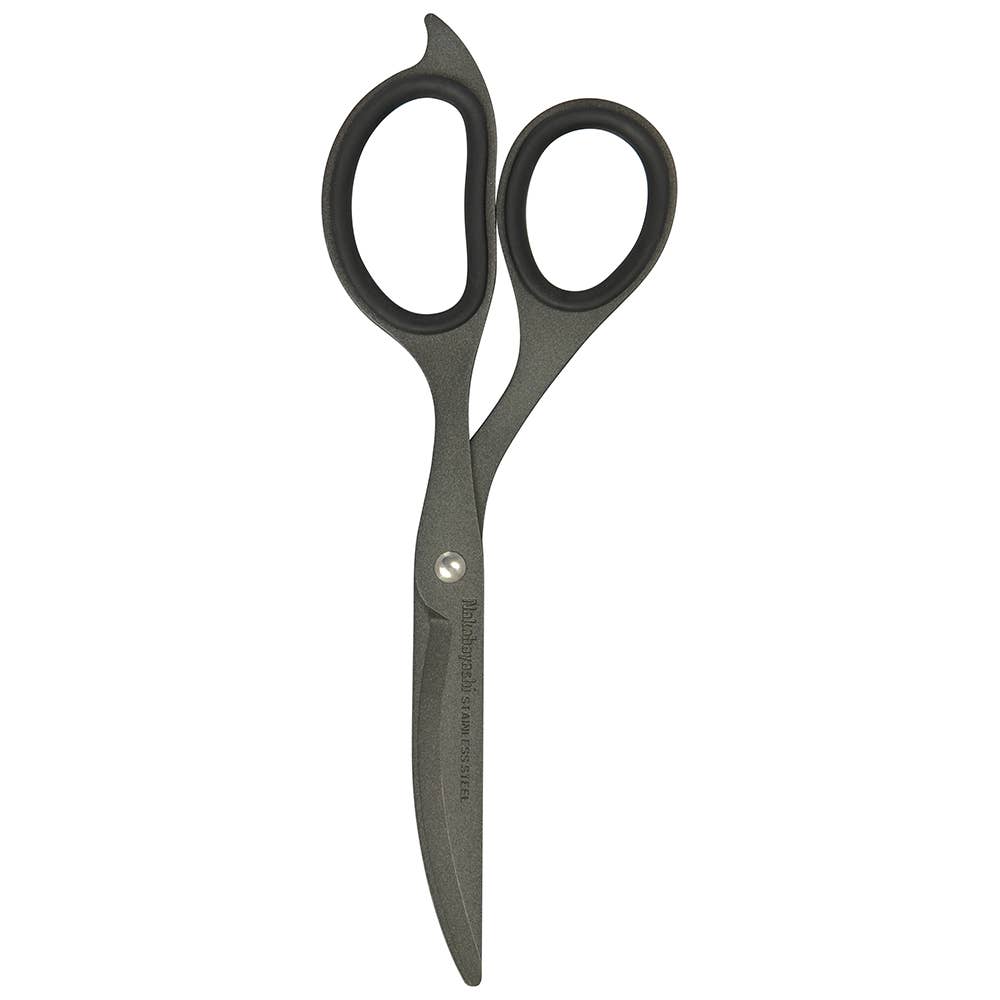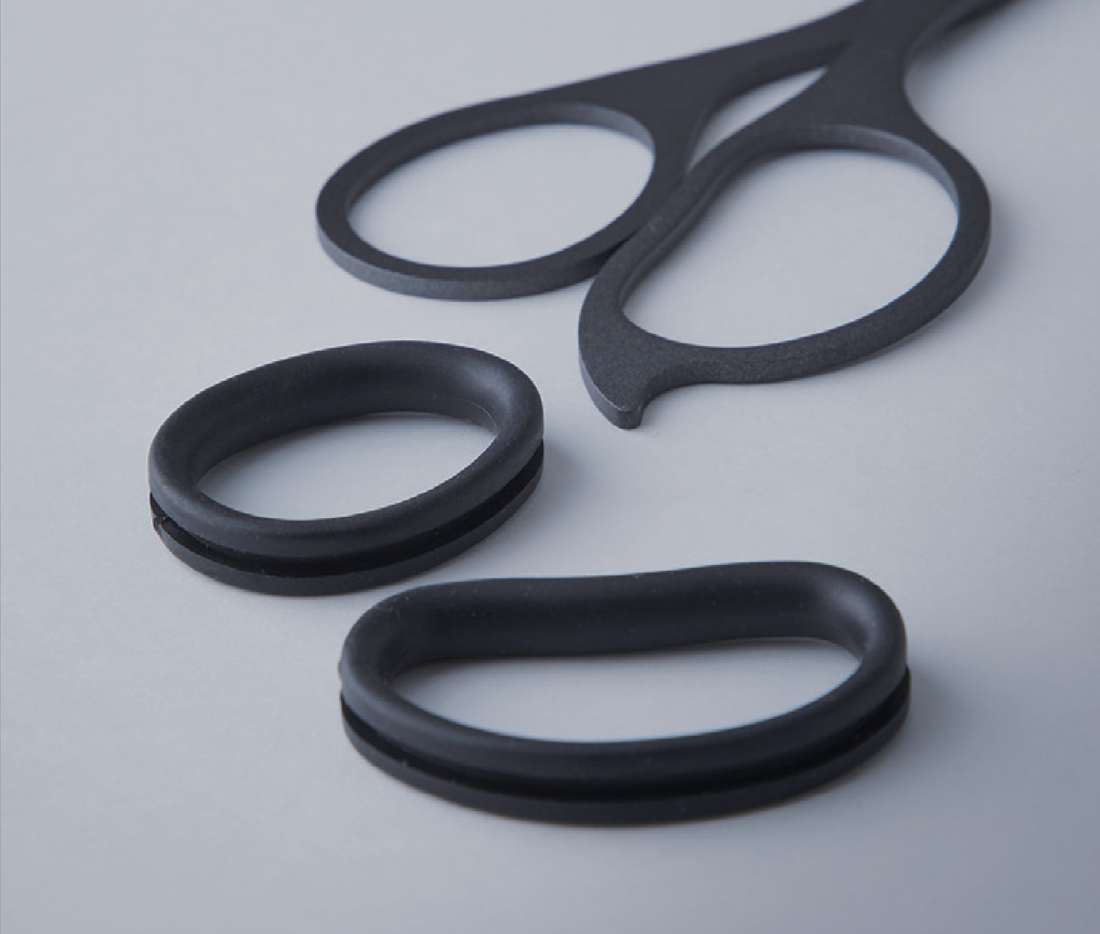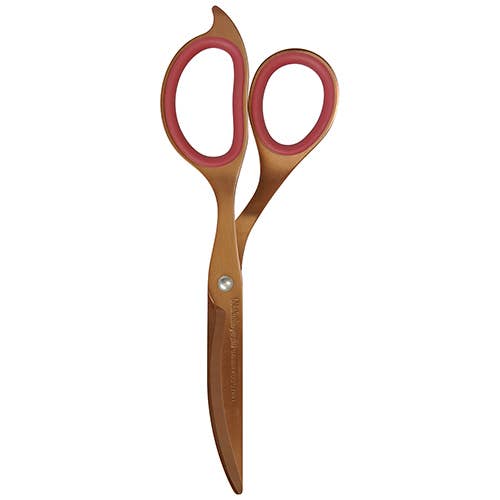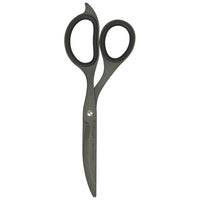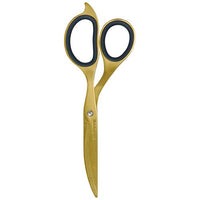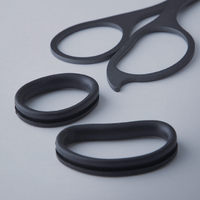 Made under the guidance of expert artisans from Seki—a Japanese town famous for its high-quality blades and cutlery, these Japanese scissors feature two-blade structure with different blade lengths and can be cut with a light force. This "pull-off" effect facilitates detailed work and reduces the work load. Designed to be gentle on your fingers, the resin handle offers an additional nice touch. The distinctive curved upper blade edge is longer than the straight edge, and it pulls along the surface of what you're cutting. This creates a slicing action in addition to the standard shearing action of conventional scissors. The soft resin lining of the finger holes maintains comfort for long cutting sessions.
A titanium or flourine coating is applied to the blades. It improves their durability and keeps sticky residue from getting on the blades when cutting through tape.

A 2016 Good Design Award winner.