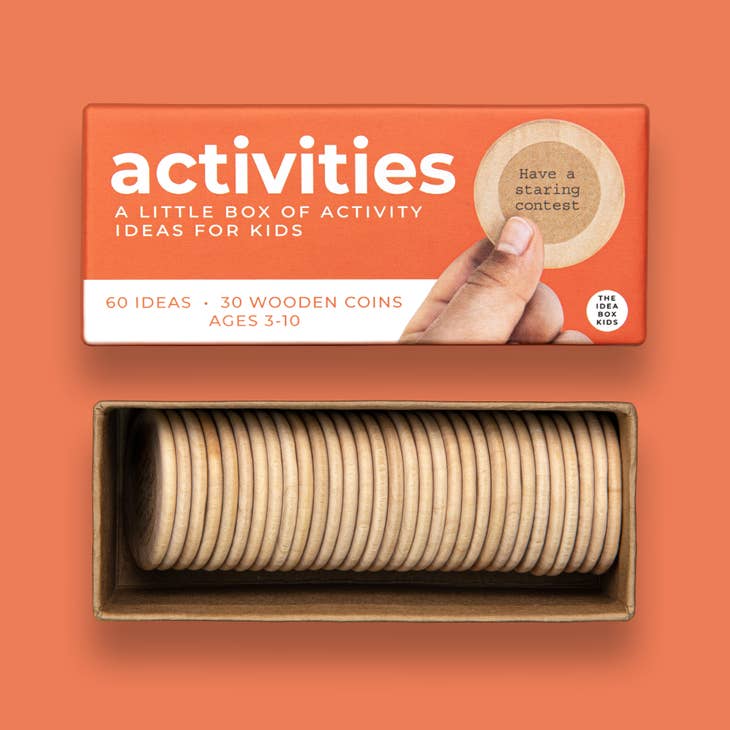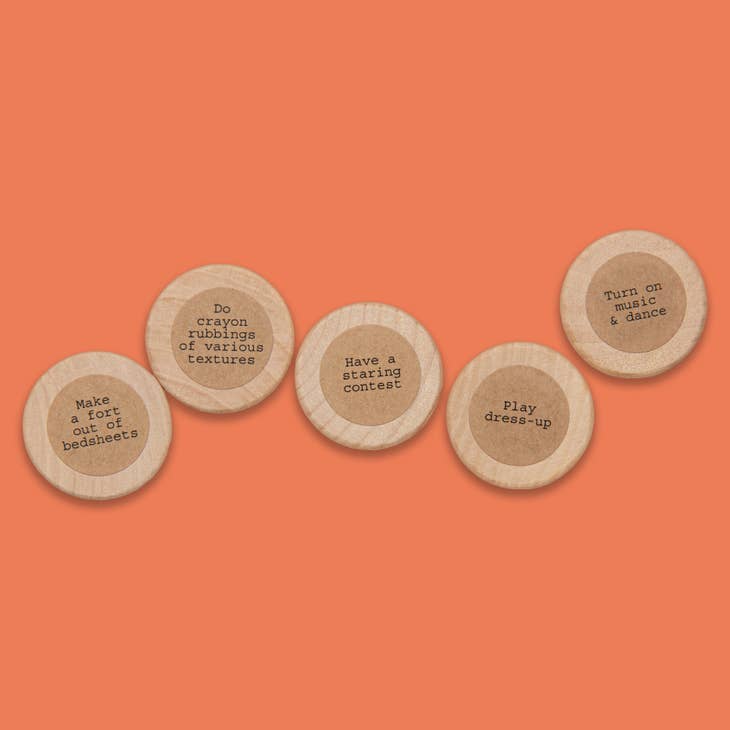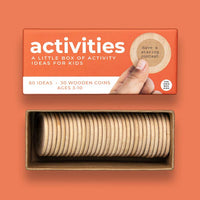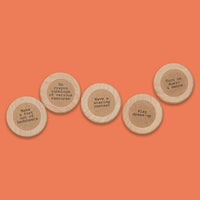 Idea Box- Activities for Kids
An Idea Box is a little box filled with wood coins that hold activities, ideas, story starters and more; depending on the theme of your Idea Box. Y
our child will love reaching into the box and pulling out a coin. Not only is it a surprise every single time, it's also secretly educational! The Activities Box is filled to the brim with 60 activities, games, crafts & more.
 
Activities are completely flexible and open-ended. Start with one of the simple activities and expand on it if you'd like. Follow your child's lead as they go!  Your child will have fun going on an indoor scavenger hunt, or drawing pictures with their eyes closed. How about a staring contest or turning on music and dancing? You will find all of these ideas and more in the Activities Box. The best part is that the ideas and activities never get old, kids can do them over and over again.

Activities and ideas are simple, require little to no prep-work, and use items that you have around the house. Great for ages 3-10. 
4.75 x 2 inches