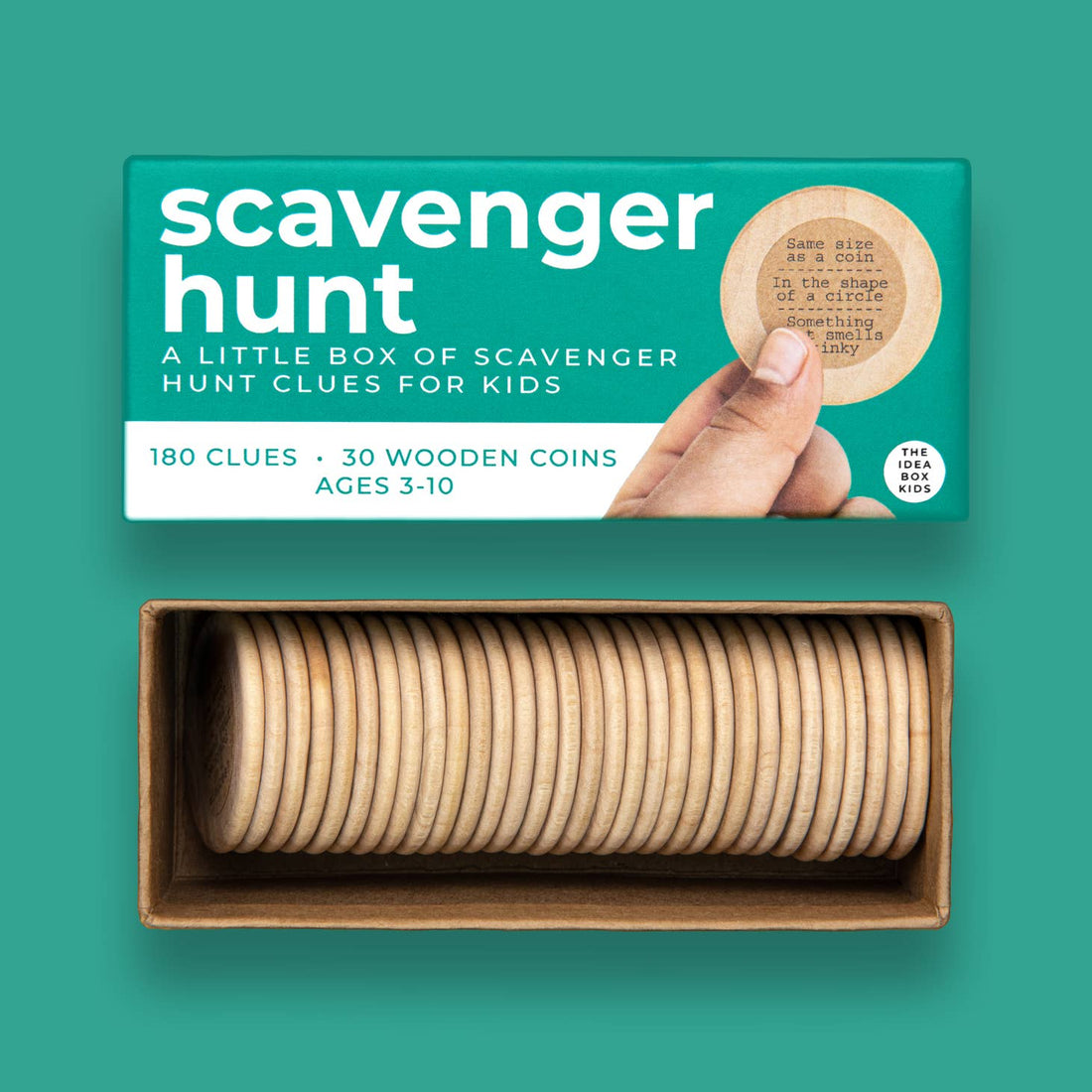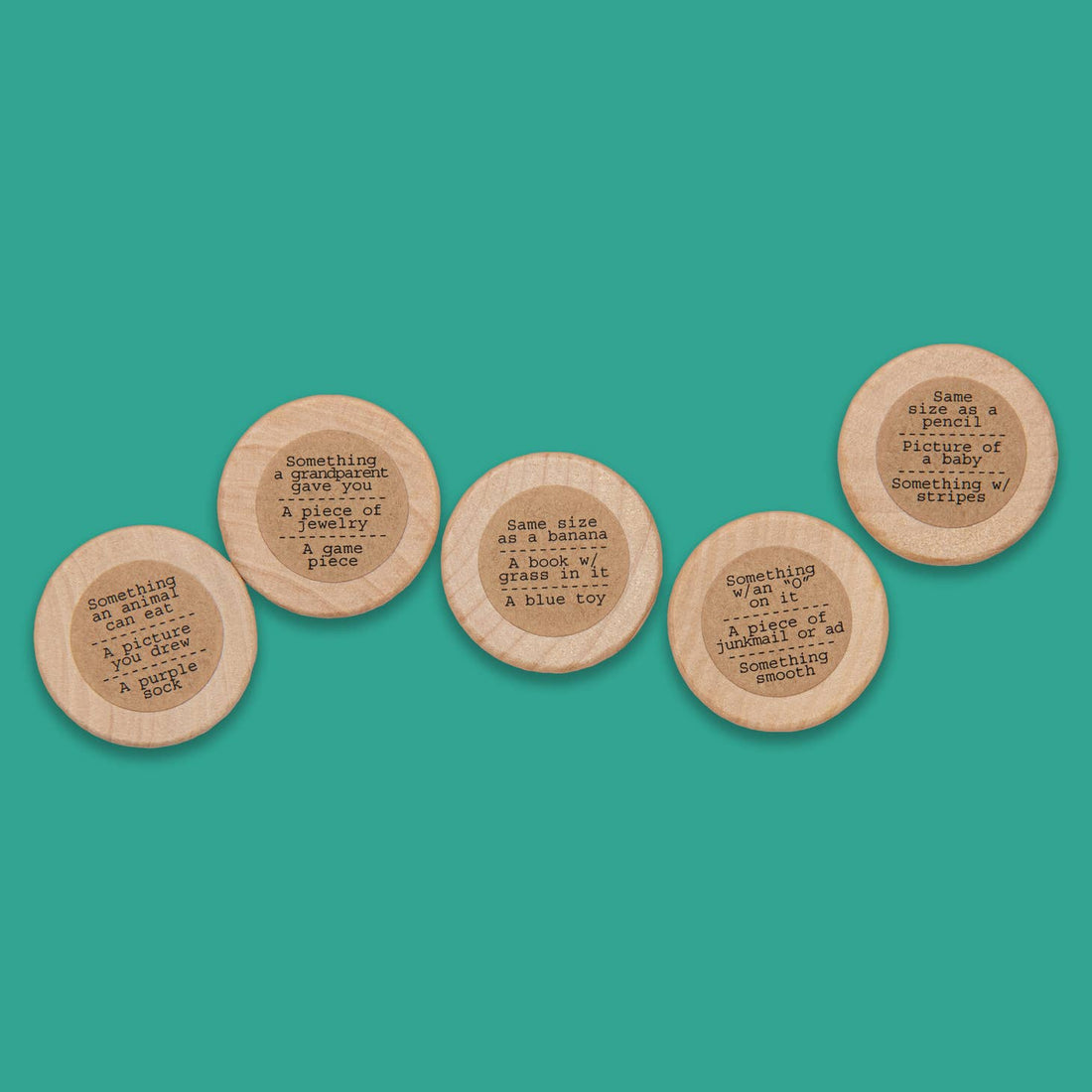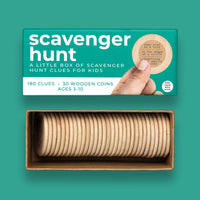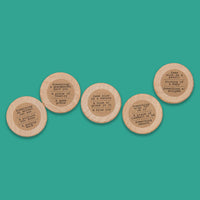 An Idea Box is a little box filled with wood coins that hold activities, ideas, story starters and more; depending on the theme of your Idea Box. Y
our child will love reaching into the box and pulling out a coin. Not only is it a surprise every single time, it's also secretly educational! 
With the Scavenger Hunt Box, you can send your child through the house on an adventurous, educational scavenger hunt!

What do you think your child would choose to bring back if they were asked to find something in the shape of a circle, or something with a label or sticker on it, or how about something that is bumpy? The possibilities are huge with this hunt.

Your child will be asked to find specific items as well as be given descriptions that could fit many different items. The choices that are given make this a scavenger hunt that can be played over and over again with different results each time.  As a bonus, your child's brain will be getting a great workout.

This is not your average scavenger hunt! Great for ages 3-10.
4.75 x 2 inches