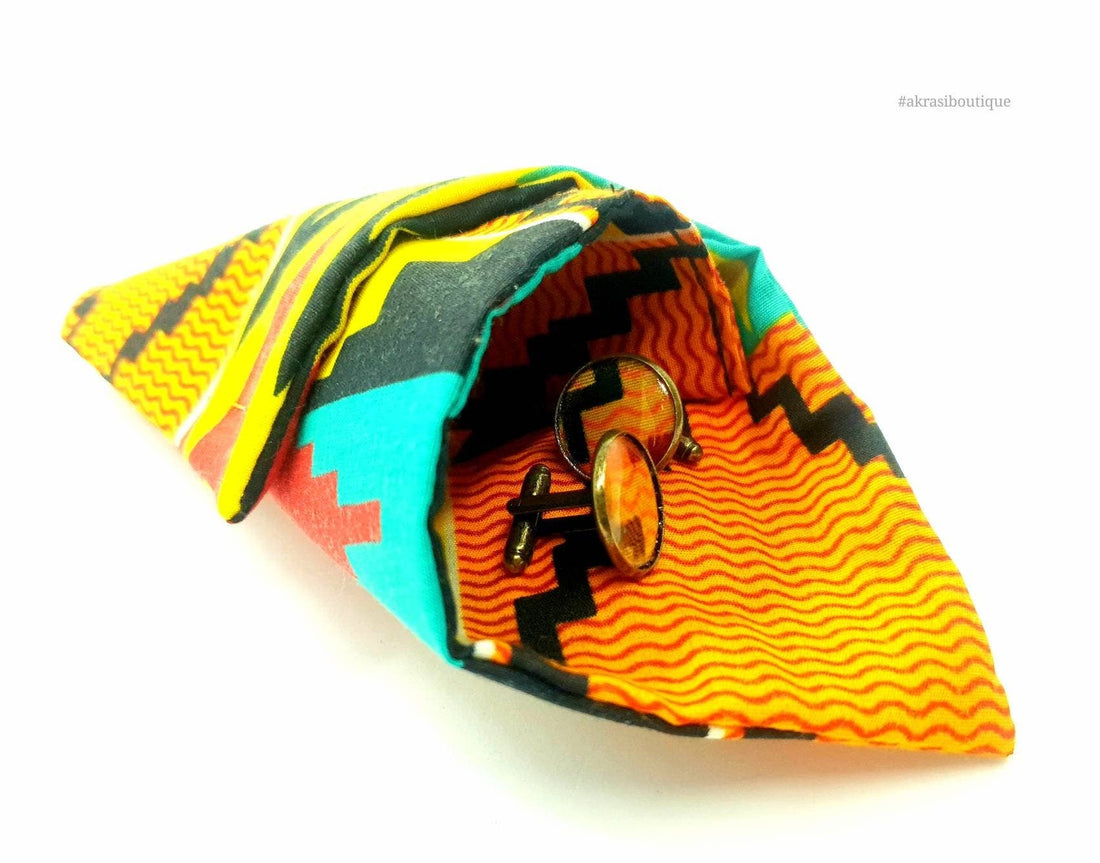 Nkrumah Kente Pocket Square & Bronze Cufflinks
Joyce Akrasi
Akrasi is a Ghanaian name meaning the "heart of a soul", and there is a lot of soul in Joyce's accessories. The textiles used for these pocket squares are derived from remnants and exclusive African wax prints mixed with vintage finds, copper, brass, silver, bronze and glass. to produce one of kind accessories. Because these textiles are created using printed wax technique, the color remains lively, it doesn't fade and brightens the tone for all. 
This pocket square with matching bronze cufflinks that encase the African wax print in resin dome is a great style essential! These accessories will give your outfit some vim.
Pocket square is 10.6 inches
Cufflinks are .79 inches
e.