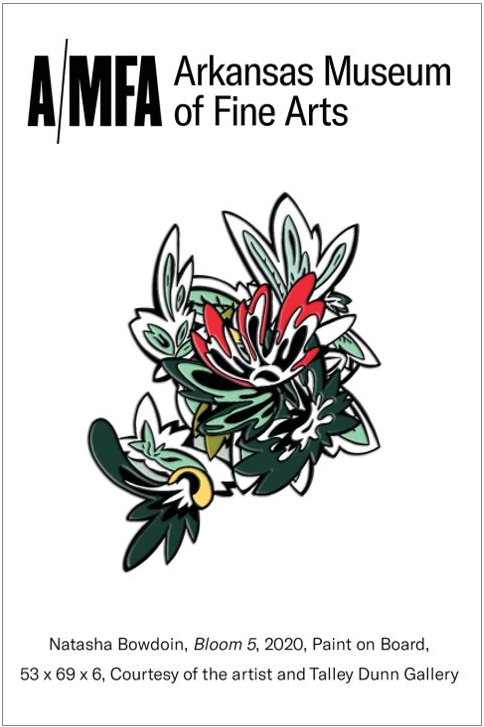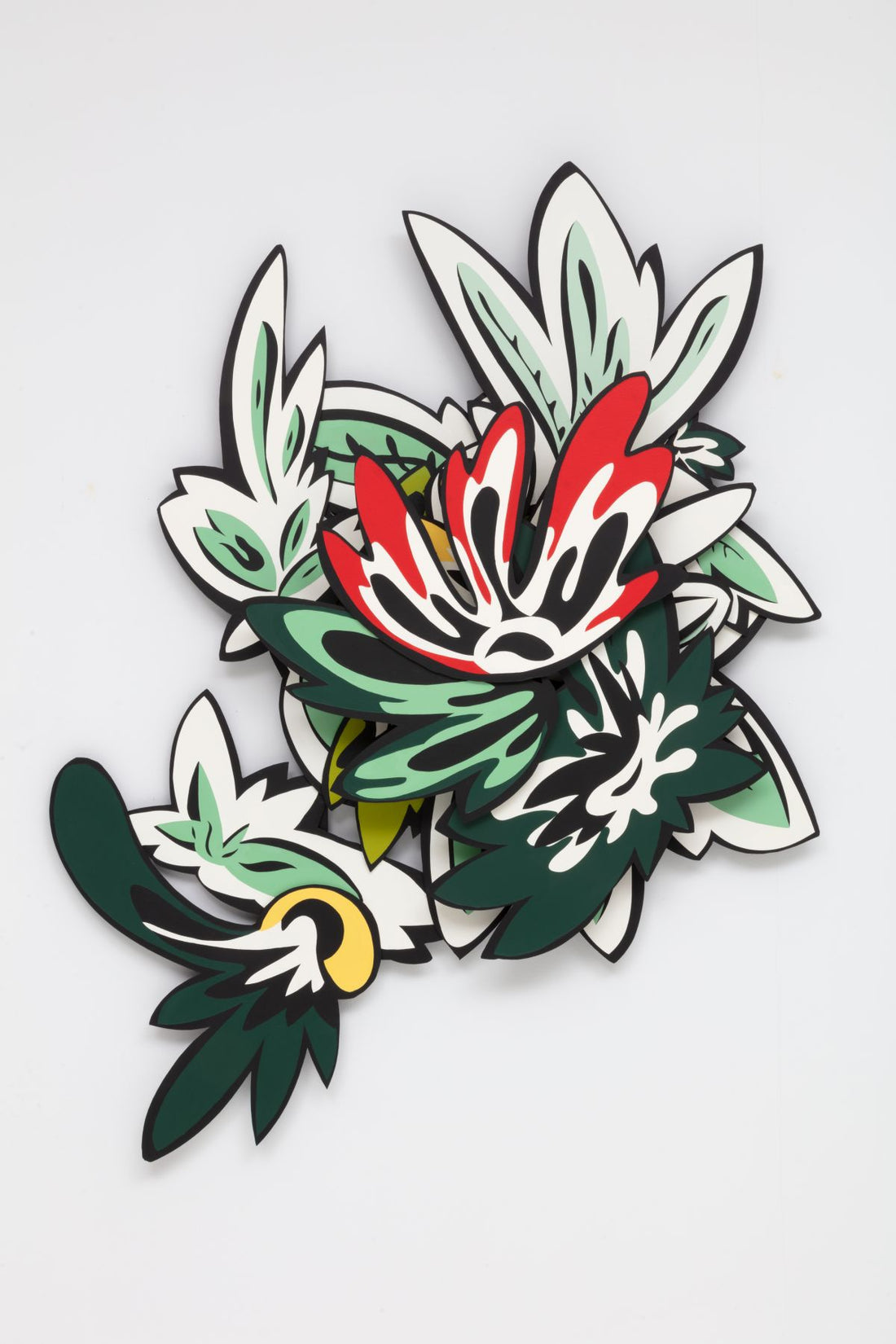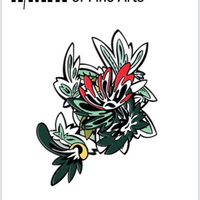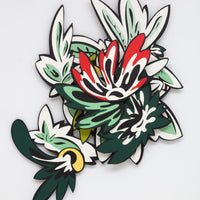 Natasha Bowdoin Bloom 5 Enamel Pin
Natasha Bowdoin
With its graphic linework and high-contrast palette, Natasha Bowdoin's gardenscape dazzles the eye from afar, while its complex patterning captivates from up close. The artist works spontaneously and organically, creating new blooms in her studio and transforming those from past installations, assembling them on site as she reacts to each unique space.
Bowdoin is best known for her gouache and ink drawings on paper and her large-scale, yet intricate relief sculptures featuring floral patterns. Her lush installations of flora respond directly to their site and and appear to shift and change as visitors move through them.
Inside the AMFA gallery, layers of Bowdoin's collaged board sculptures extend from the walls in a manner reminiscent of theatrical sets, while the artist's hand-painted floral silhouettes further embellish the Art Perch, a 32-foot-long window viewable from 9th Street.
This hard enamel pin is a a reproduction of Bloom 5.
Natasha Bowdoin, Bloom 5, 2020, Paint on board, 53 x 69 x 6 inches, Courtesy of the artist and Talley Dunn Gallery
2 inches