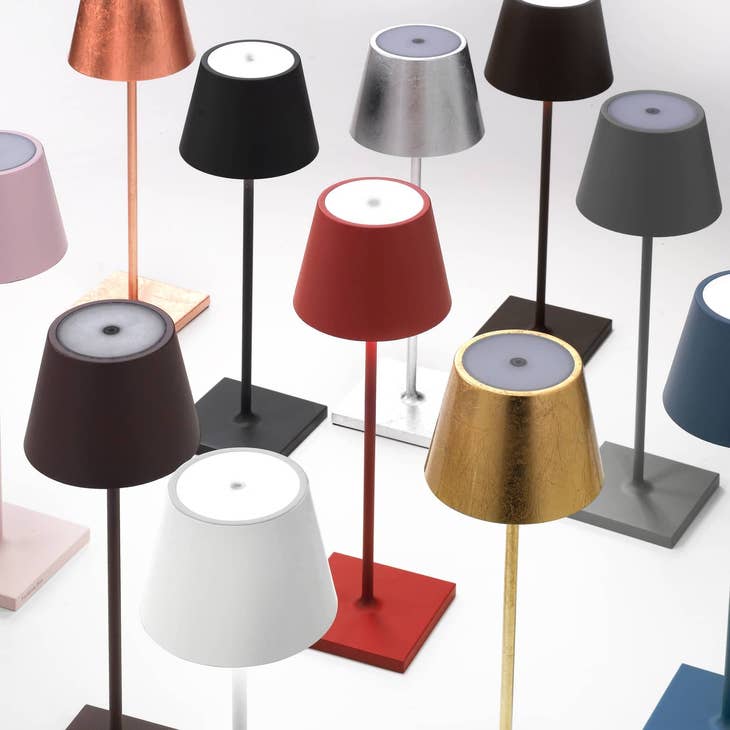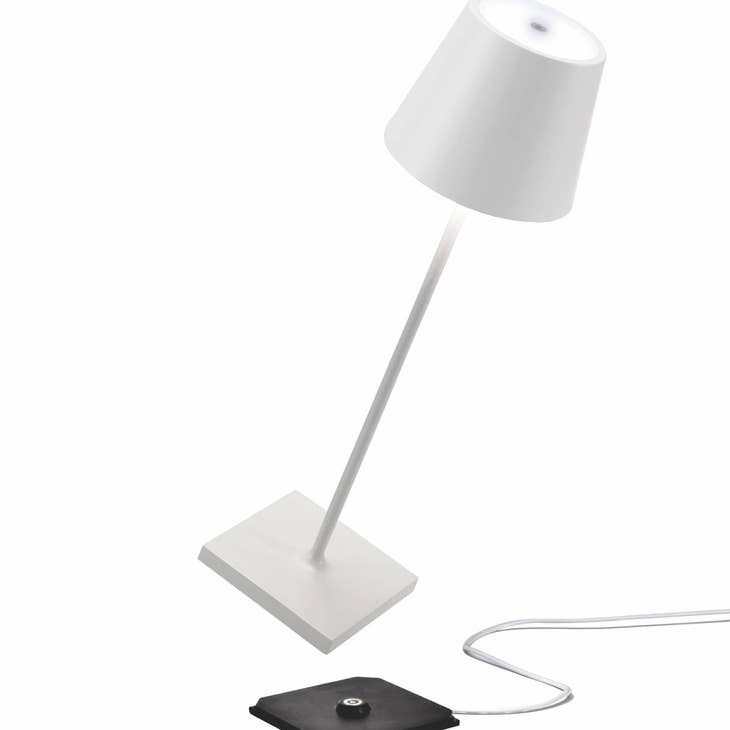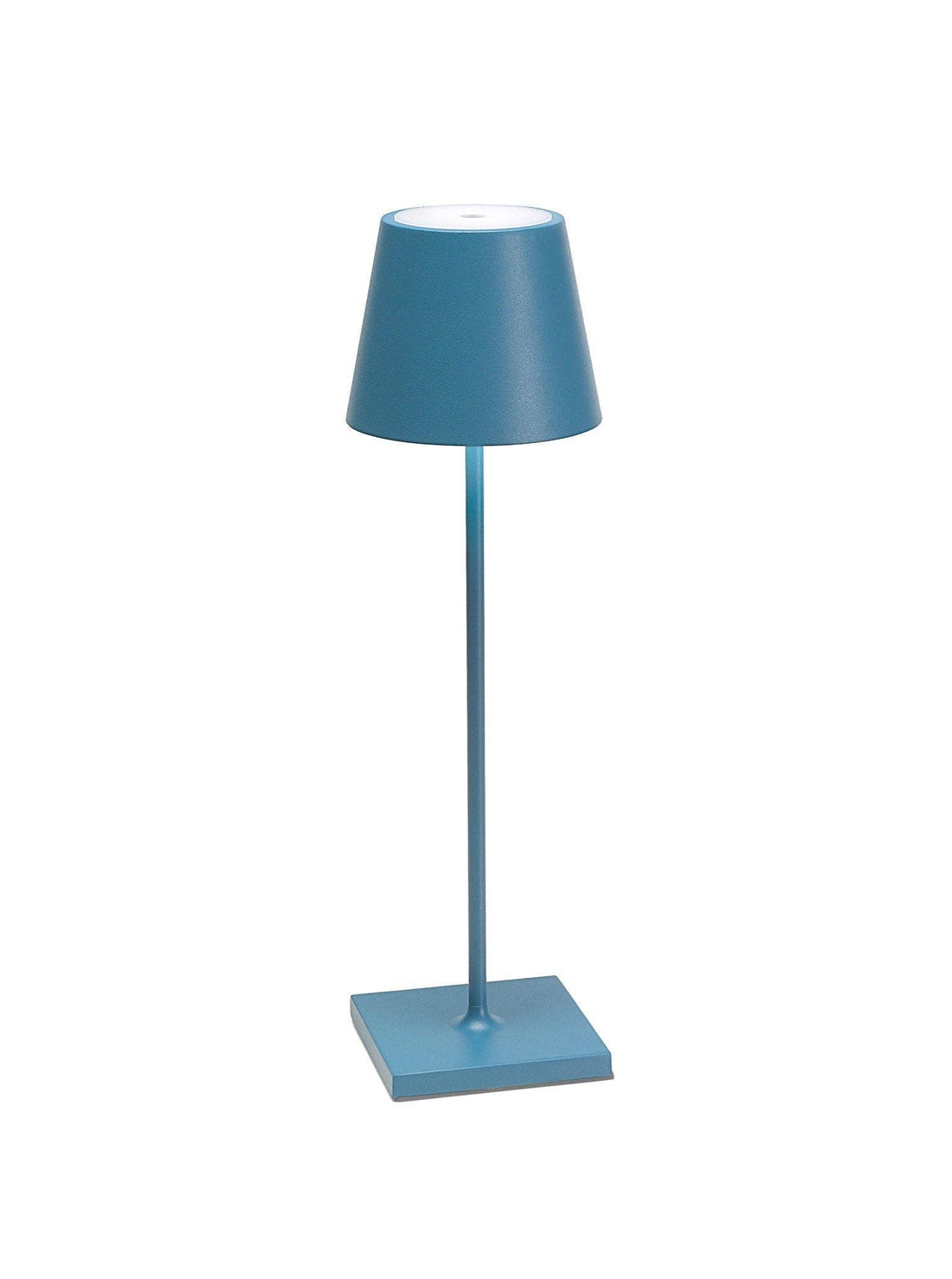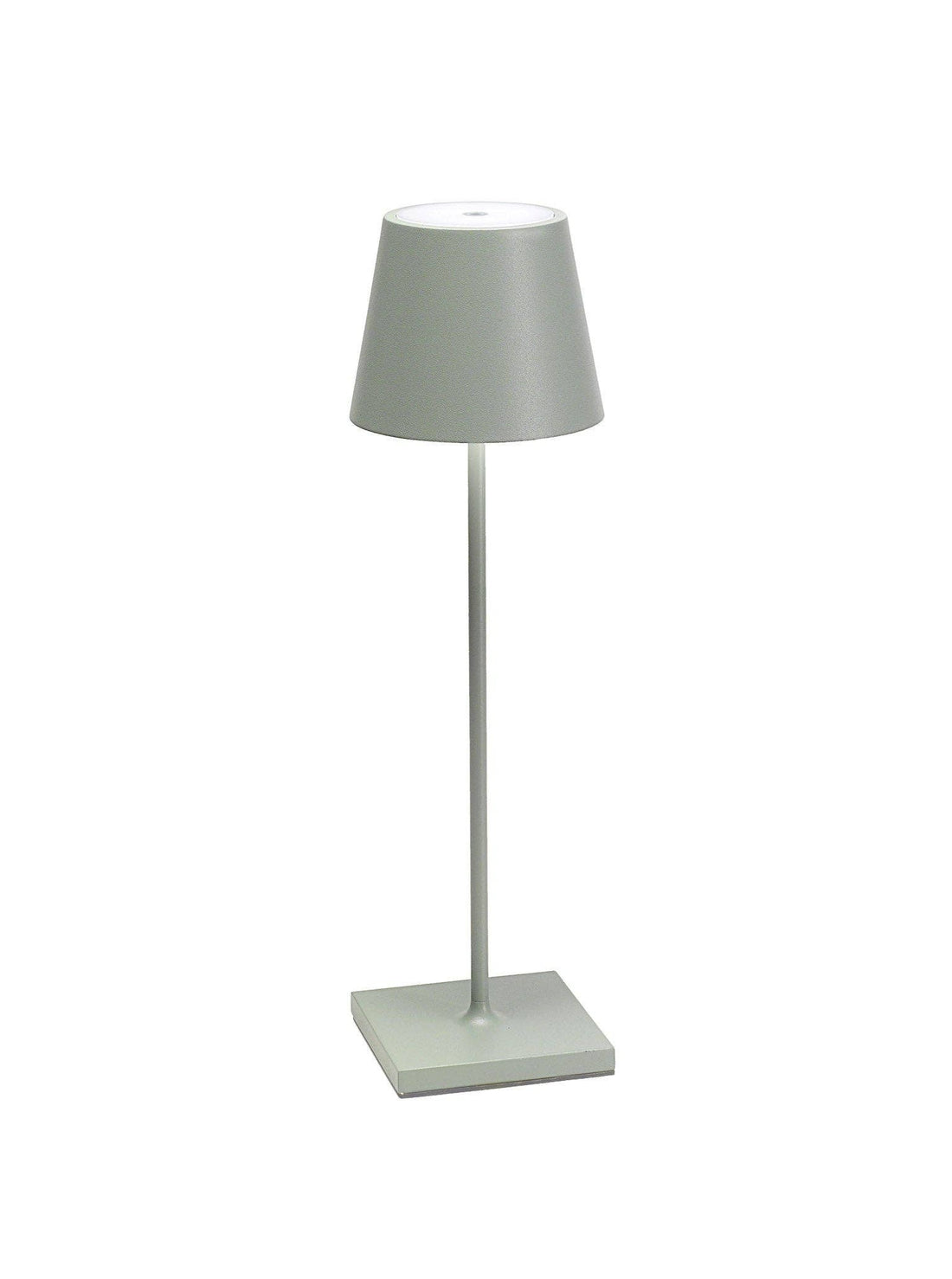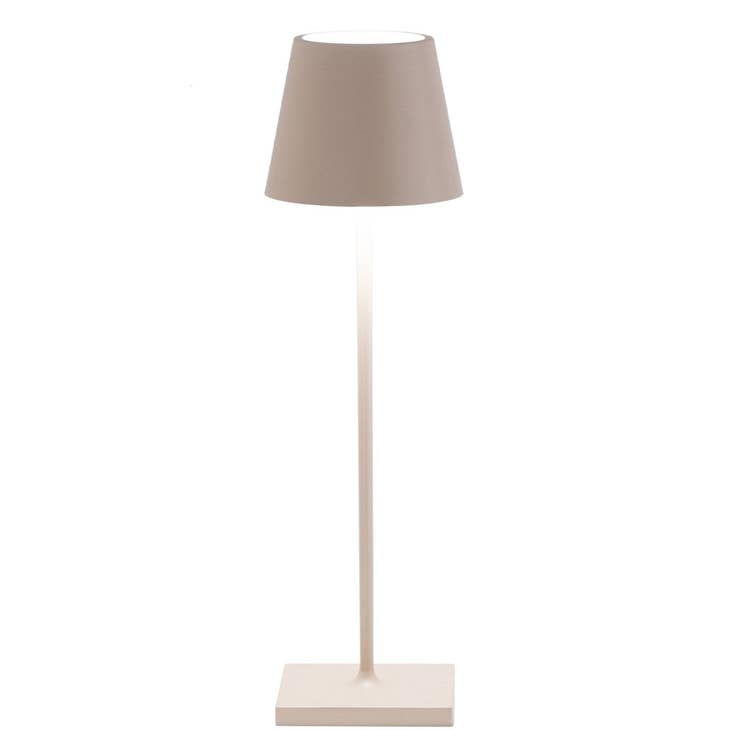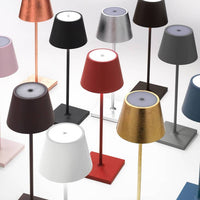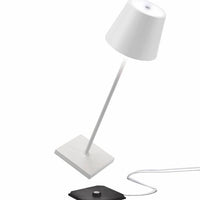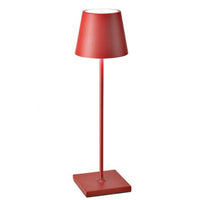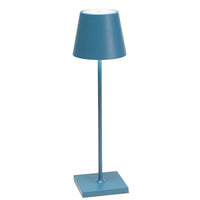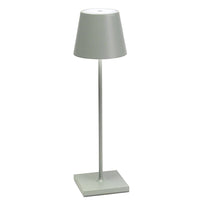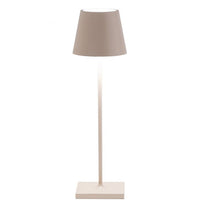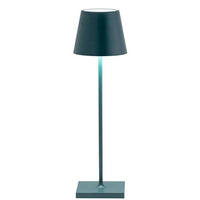 Poldina Pro Cordless Table Lamp
Federico de Majo
Form meets function with this light and sculpture in one designed by Federico de Majo for Zafferano. This is the lamp that spearheaded the Cordless Lighting movement! The Zafferano Pina Pro Lamp has been featured in the New York Times, Houston Chronicle, Martha Stewart, and is being used at hundreds of top-tier restaurants nationally.
Add light to the darkest corners of your home with this dimmable touch on/off dimmable LED table lamp. With 9+ hours of cordless illumination on a single charge, this is an excellent alternative to candles. The powder-coated finish on this die-cast aluminum table lamp allows you to enjoy its special glow outdoors.
To recharge your Poldina Pro table lamp, plug the provided charging base into an outlet and place the lamp on the base. The translucent top will glow red while charging and turn green once the charging cycle is complete.
Additional features:
Contact induction charging base with USB included 
LED light with polycarbonate diffuser
Rechargeable battery
1-year warranty
Specifications:
188 lumens, 3000K LED/CRI>80/220-240 volt/2.2w 
4.3" sq. base x 15" height 
IP54 rating protection
Die-cast aluminum body
Weight 3 lbs
Additional colors are available to order. If sold out online, please call the store to special order.