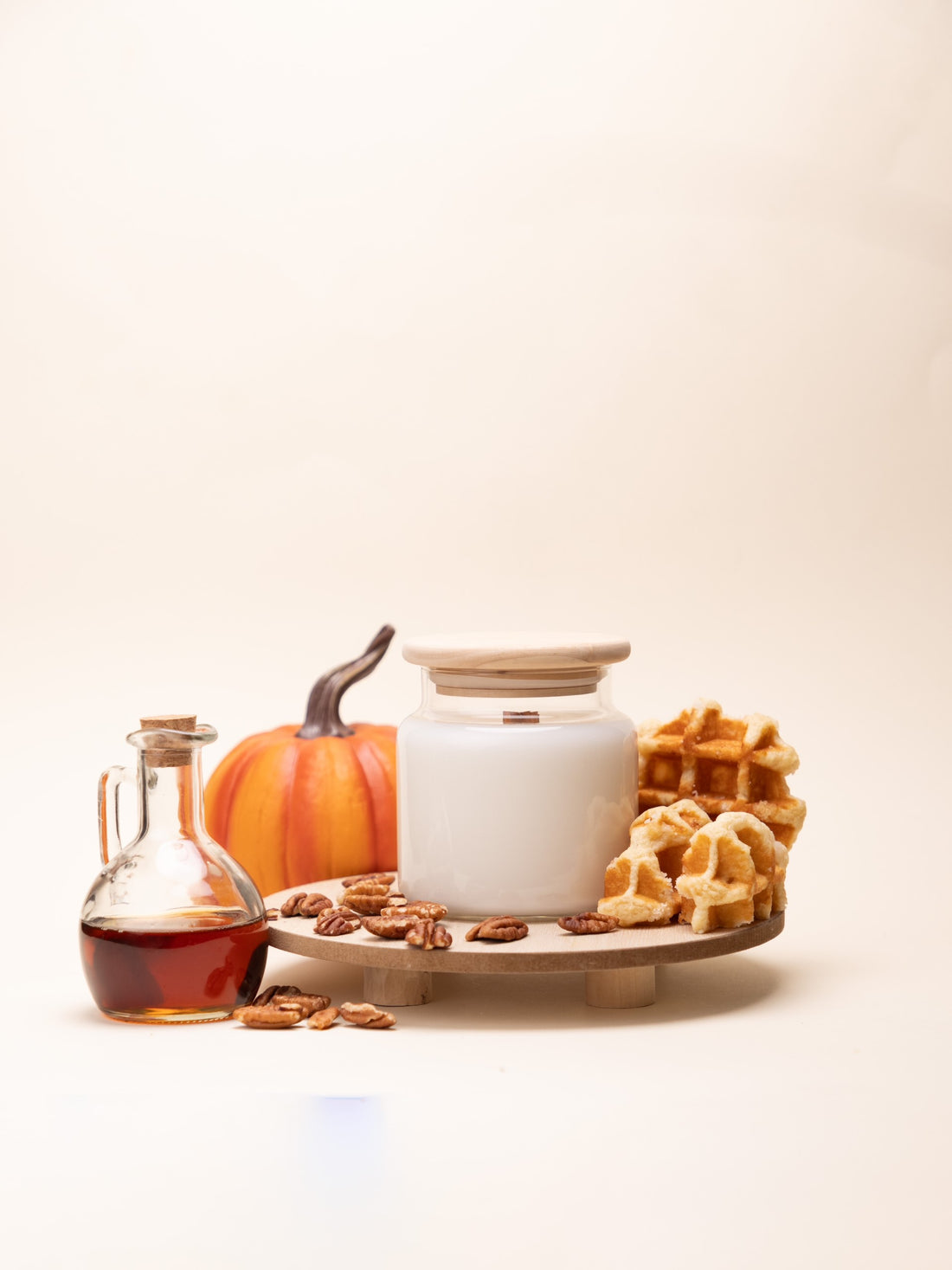 Brooke & Joshua Sunwall
These Arkansas made candles from Brooke and Joshua Sunwall, have long burn times, a crackling wooden wick, amazing aromas, and a unique container. The premium grade apricot-soy wax blend, real wooden wicks, and luxurious highly-scented  fragrance oils, will create the perfect ambiance in your home. The fragrance notes for this candle are:

Top:

 
Cinnamon, Nutmeg, Ginger
To maximize your experience, ensure your candle's first burn lasts at least 3 hours. Candles have a burn memory, and this first burn can affect the quality of your candle. Place the lid back on your candle after extinguishing the flame. This will ensure your candle maintains a long scent.  
For your safety, keep the wick trimmed to 1/4th of an inch before your next burn. Never leave burning candles unattended.