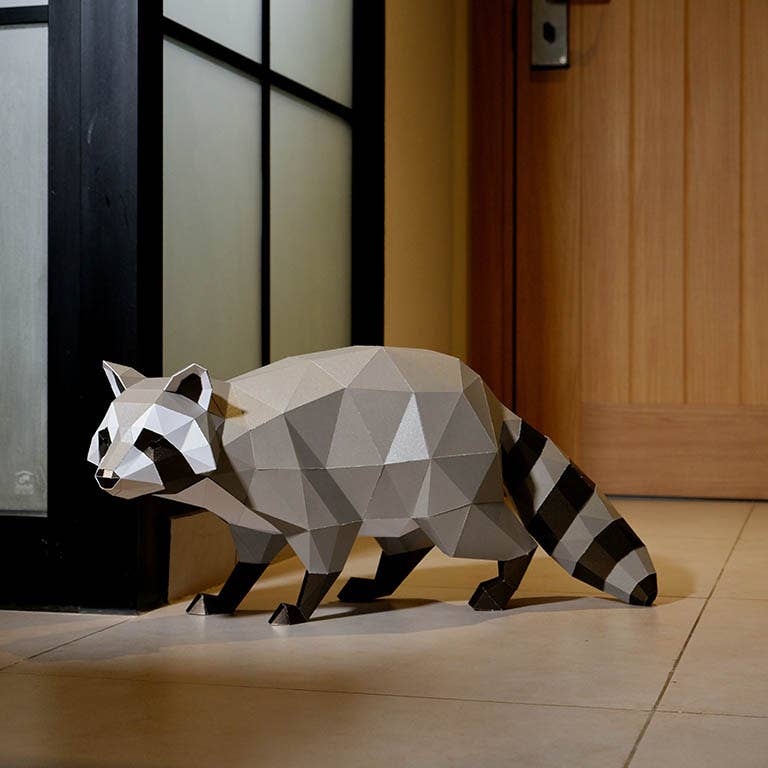 Raccoon 3D PaperCraft Model
Made out of sturdy craft paper in grayscale tones, this 3D raccoon papercraft decoration mysteriously looms on all fours crouched in a sneaky midnight prowl position and brings life and character to any room.
Enjoy a calming and rewarding creative experience with this paper model kit. An excellent bonding activity for family and friends of all ages. This product comes in practical pre-cut and pre-creased numbered pieces. Just follow the instructions and have fun! No scissors are needed. 100% recycled materials and fully recyclable. 
11.8 x 8.7 x 25.6 inches
We recommend Aleene's Original Quick Dry Tacky Glue with this kit, available now with our art supplies!