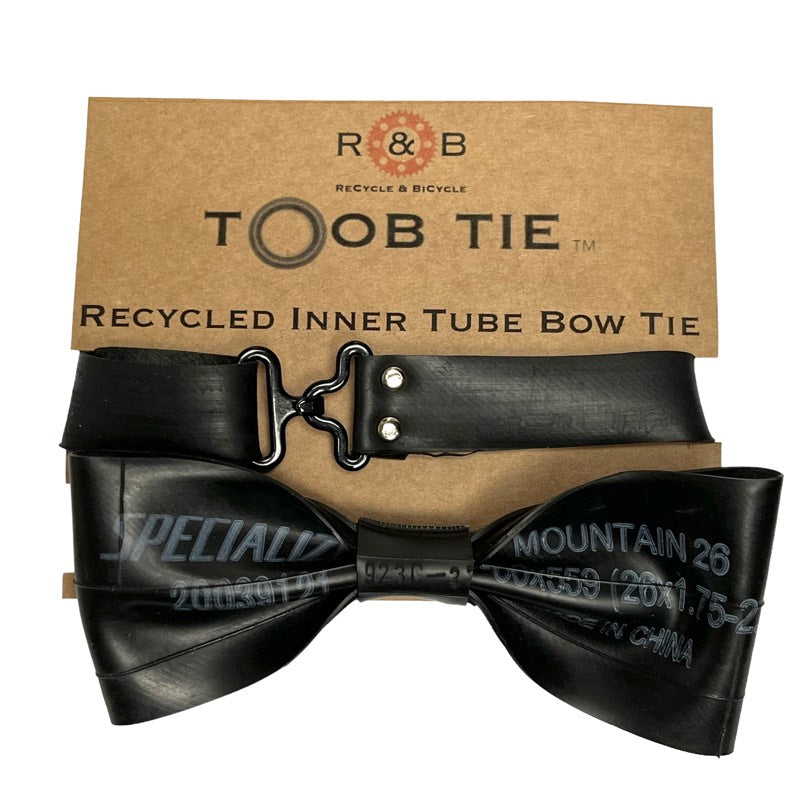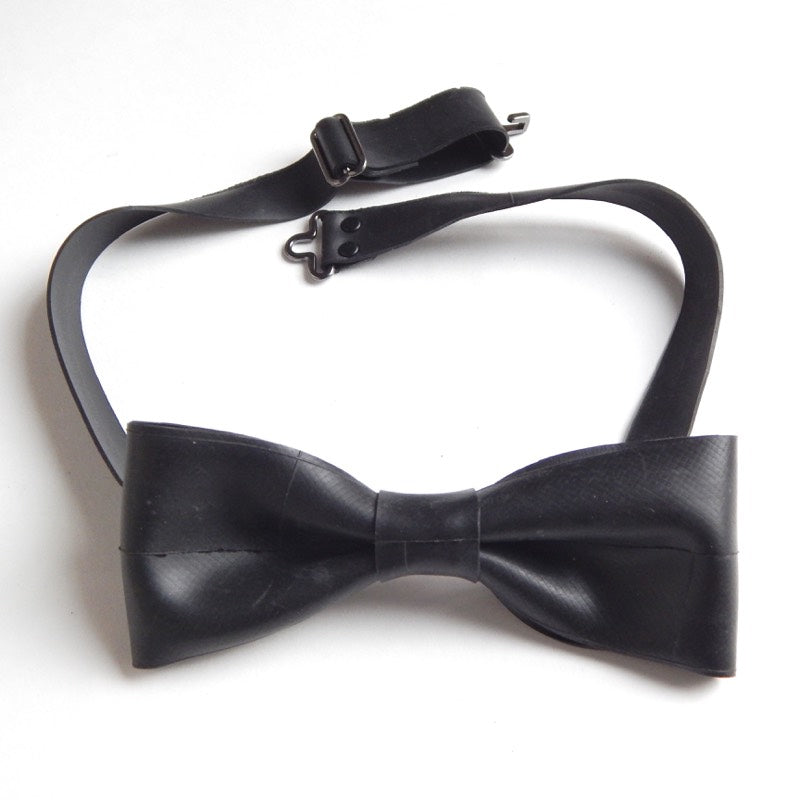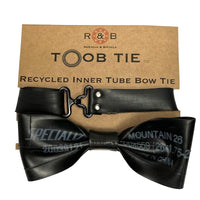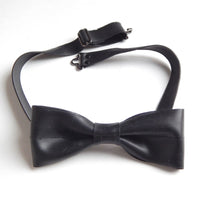 Recycled Bicycle Inner Tube Bow Ties
Make a statement with this bow tie made from recycled inner tubes. The rubber has been washed in an eco-friendly cleaner to remove any dirt, grease or smell and they are fitted with quality adjustable fastenings. These bow ties will fit any adult neck size and are handcrafted on the Isle of Wight, in the United Kingdom.

Due to it's reclaimed nature, each bow-tie will have unique characteristics and the one you receive will not look like the picture.
Length: 15 to 18.5 inches