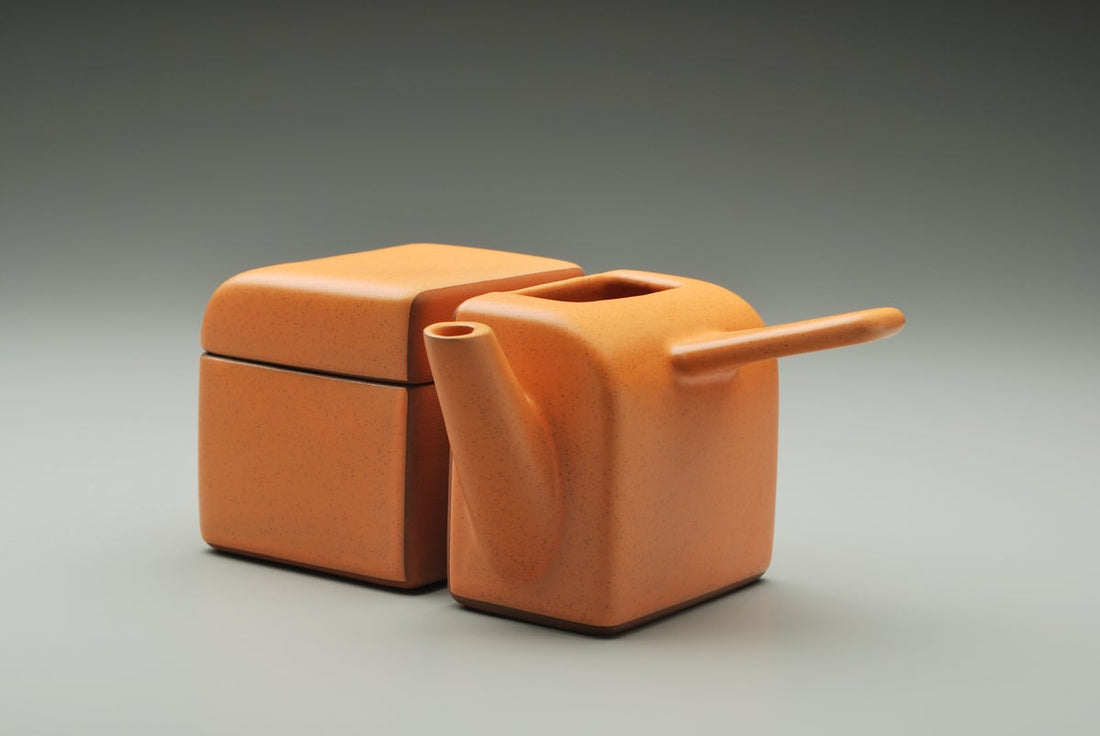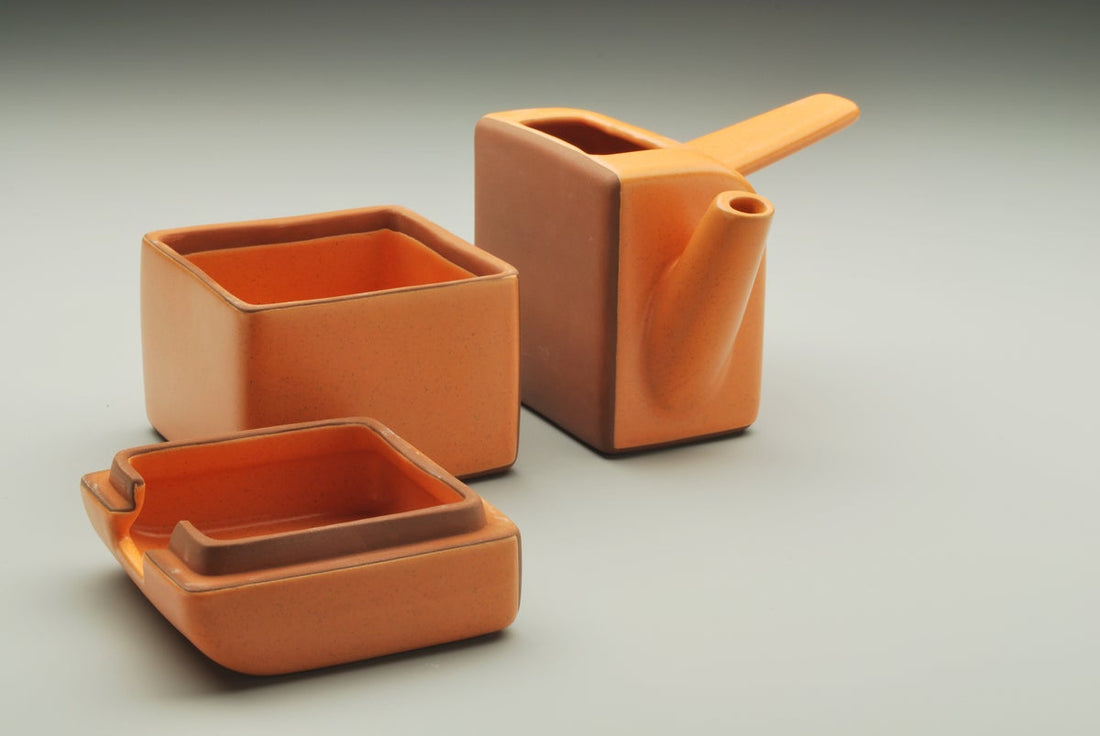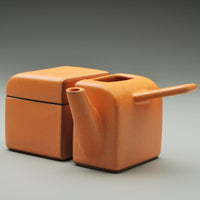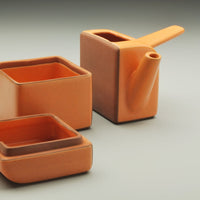 Paul & Laurel Eshelman
The clay vessels of Eshelman Pottery order and dignify human life. Clarity is given to simple forms by contrasting glazed and unglazed surfaces. Pure clean glazes render elegant presentation of food and drink.
The clay body is a red stoneware; the glazes are all lead free. The wares may be safely used in the microwave and dishwasher, as well as the conventional oven if the oven is not preheated.
This functional creamer and sugar bowl (with spot for a spoon) is versatile. You can use it for other sauces and dried seasonings.
3.5 inches