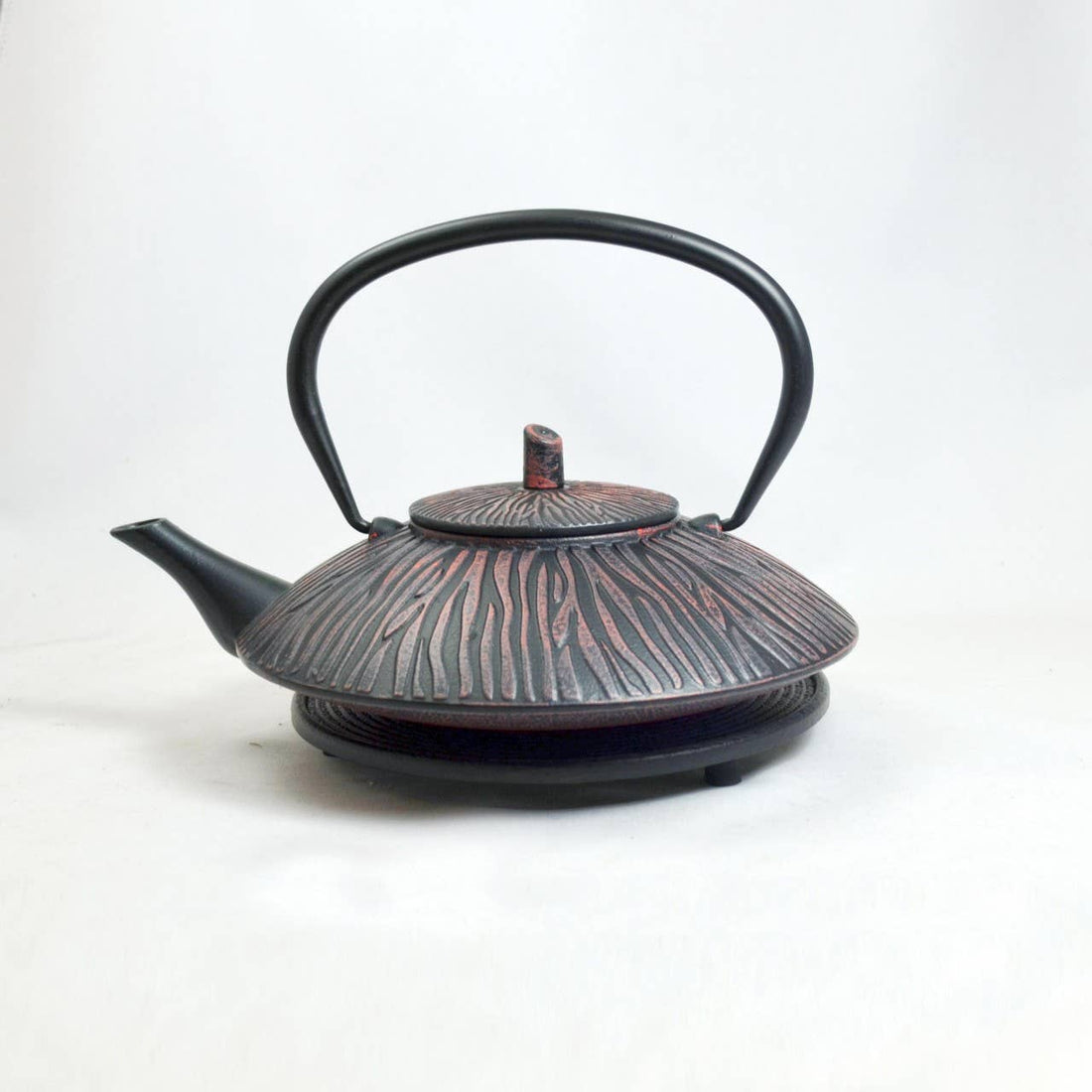 Shimauma Cast Iron Teapot
Designed for beauty as well as function, this elegantly designed teapot is made in the Japanese tradition and is built to last. With a cast iron, sand cast body, this teapot has a hand painted exterior, and an enameled interior and requires up to 40 elaborate steps to create. Cast iron is characterized by its ability to store heat and cold, which is an advantage to enjoying your tea warmer and longer.
A matching cast iron base is provided to protect your tabletop and a stainless steel sieve for brewing loose leaf teas. This teapot is not designed to be used over an open flame or on a cooktop. Instead, pour boiling water from a kettle over your loose leaf tea, let it steep and enjoy!
1.0 liter capacity
Dimensions: 9.5 x 4.5