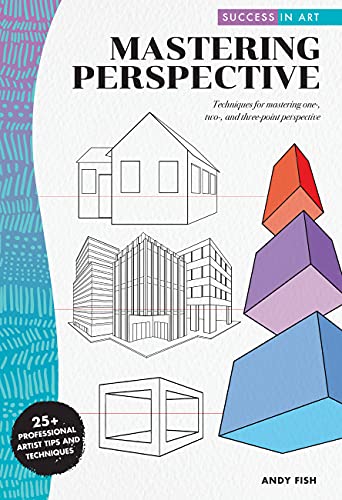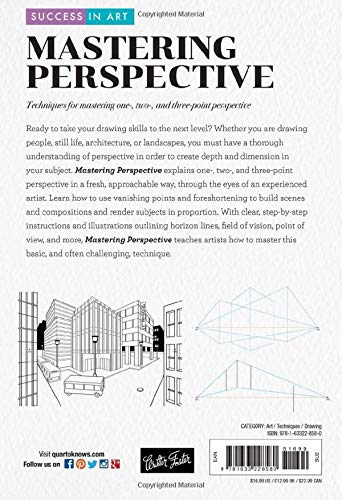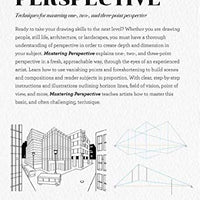 Success in Art: Mastering Perspective
Ready to take your drawing skills to the next level?

 
Success in Art: Mastering Perspective
 

allows beginning artists to master the challenges of creating depth and realism with one-, two-, and three-point perspective.


Perspective is a necessity for realistic drawing. Whether you are drawing people, still life, architecture, or landscapes, you must have a thorough understanding of perspective in order to 
create depth and dimension in your subject
. 
Mastering Perspective
 explains one-, two-, and three-point perspective in a fresh, approachable way, through the eyes of an experienced artist. Learn how to use 
vanishing points
 and 
foreshortening
 to build scenes and compositions and render subjects in proportion. With clear, 
step-by-step instructions and illustrations
 outlining 
horizon lines
, 
field of vision
, 
point of view
, and more, 
Mastering Perspective
 teaches artists how to master this basic, and often challenging, technique.

More than a basic step-by-step drawing guide, the 
Success in Art series
 focuses on subject matter that is often challenging for artists, regardless of skill level. From highly foundational art concepts, such as proportion and perspective, light and shadow, and composition to mastering textures and the human figure, Success in Art covers difficult subject matter in an approachable way using easy-to-grasp techniques and step-by-step exercises.