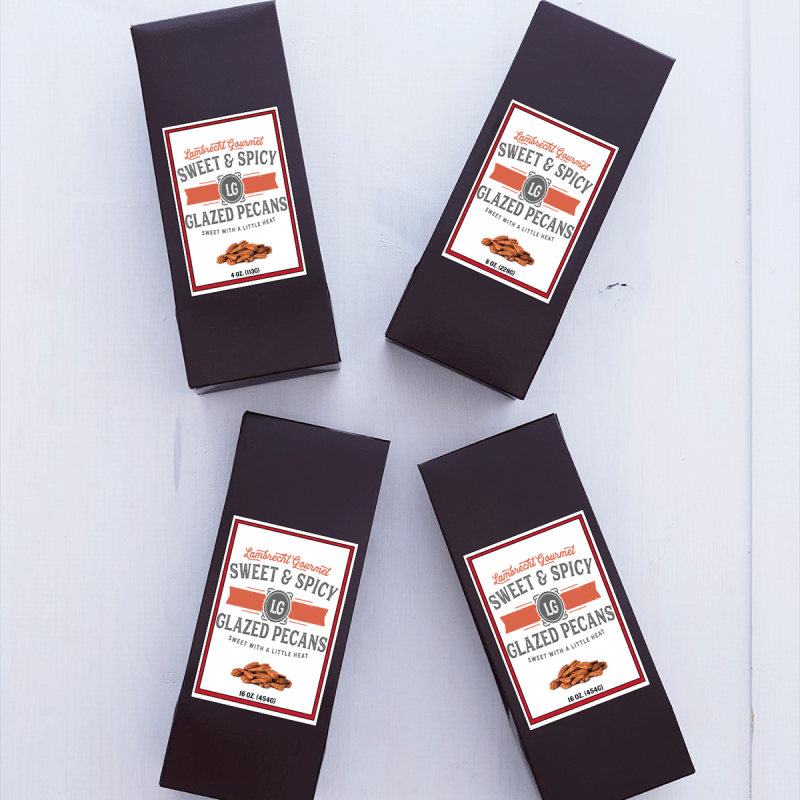 These lightly sweetened pecans, made in Heber Springs, Arkansas, are finished with a little spice to give you just the right amount of heat at the end of your bite.
Available in 4 oz. and 8 oz. sizes in store.
Please contact the store for larger sizes and special bulk orders.