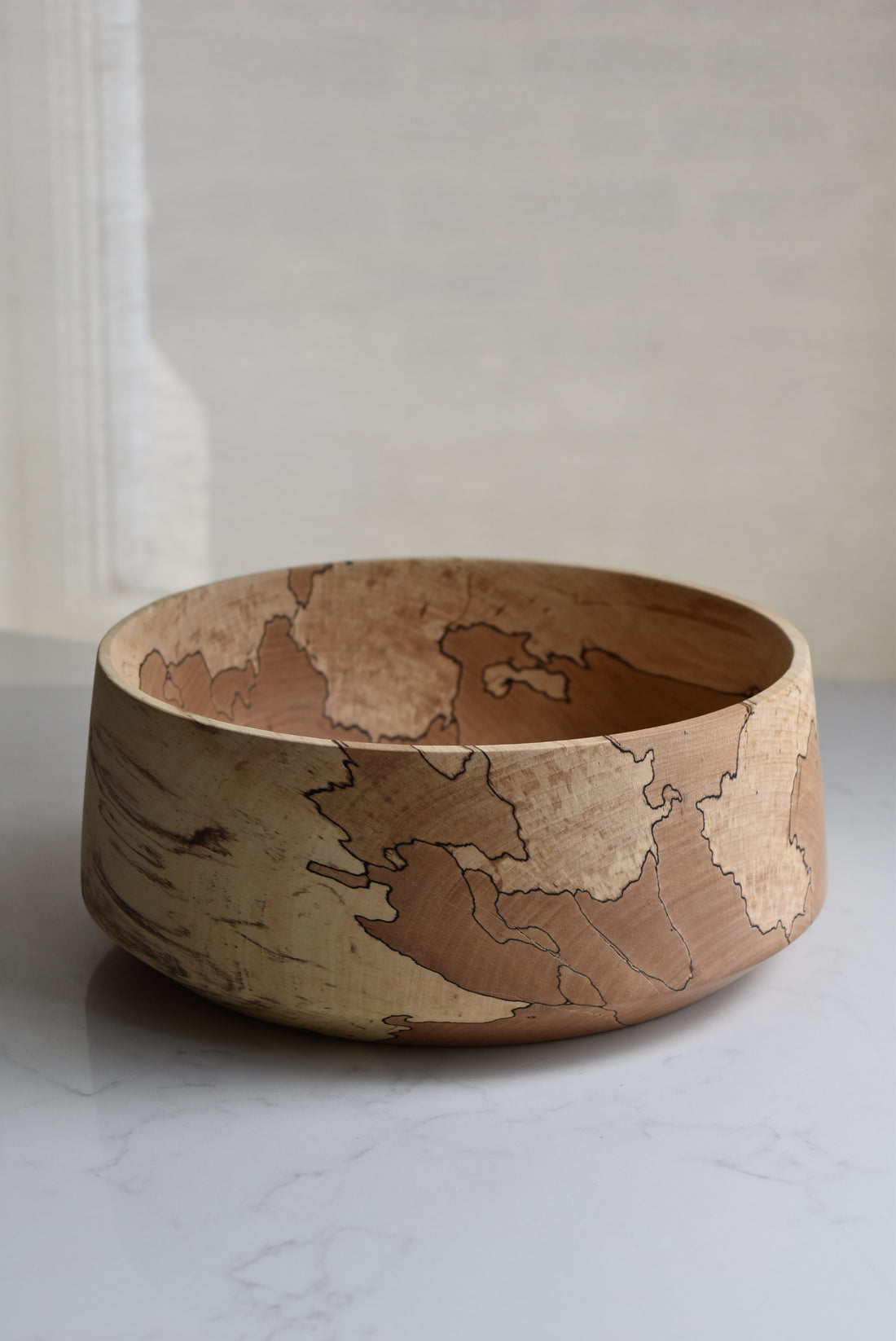 Tall Koben Bowl in Spalted Beech
Adam Kester

Bird & Branch Turnery Co.
Hand turned from Patterned Beech, this beautiful bowl has a stone-like quality to its aesthetic. This bowl was developed for ornamental or dry use and proudly sits on the Bird and Branch logo which is inset into the base.
To produce this unique material, fallen Beech trees are left on their sides in the woodlands for between 3-5 years. During this time, the patterns are created as the log breaks down. Once the wood is milled and dried, the beautiful results are locked in place waiting to be revealed. Between the time in the forest and then air drying, it can be 6-8 years after the tree was felled before this material is turned into something truly amazing.
Measures approx. 3.75""H x 9"W
Clean with a dry cloth.
Ornamental or dry use.