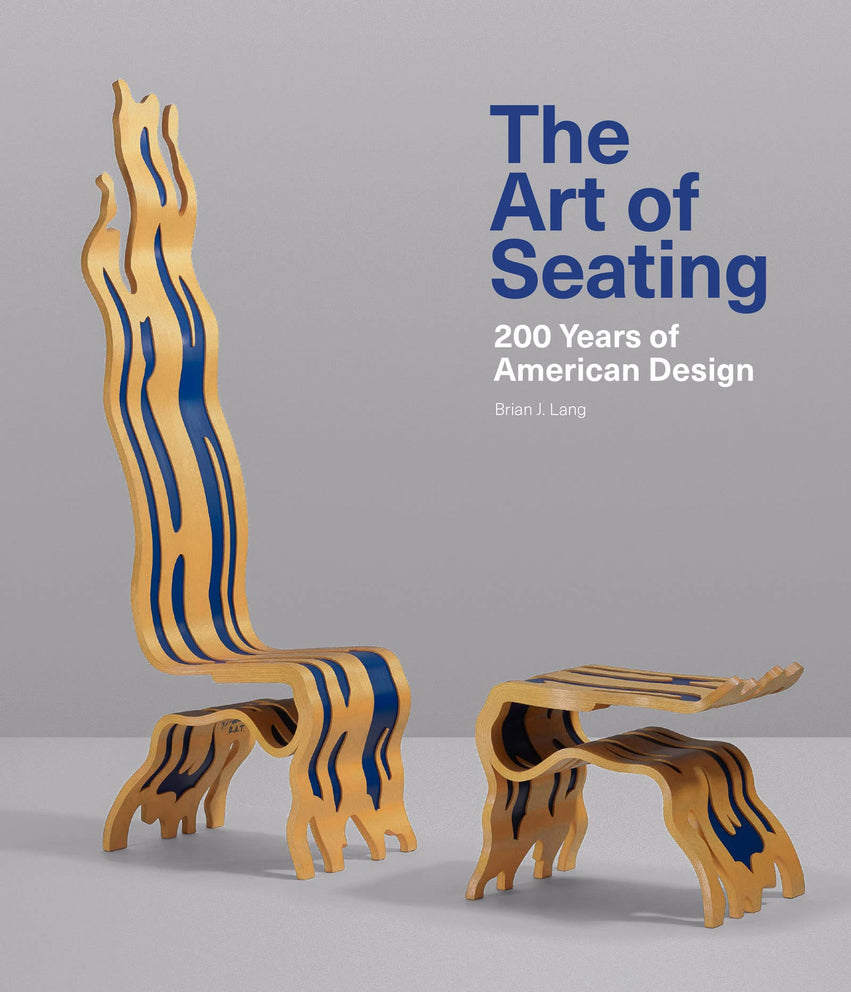 The Art of Seating by Brian Lang
Brian J. Lang
Arkansas Museum of Fine Arts Chief Curator and Windgate Foundation Curator of Contemporary Craft
Edited by: Kelley N. Keator 
With Collector's Statement by Diane DeMell Jacobsen, Ph.D.
This book was published by The Thomas H. and Diane DeMell Jacobsen Ph.D. Foundation in association with the Mint Museum, Charlotte, North Carolina. 
A fascinating survey of exceptional American chair design from the early nineteenth century to the present day.
Designed for function, each chair has a story to tell about the history and evolution of American design, art and craftsmanship. At the heart of the catalogue is the presentation of 57 chairs from the Jacobsen Collection of American Art covered in 49 essays, all showing beauty and historical context, as well as important social, economic, political and cultural influences. Highlights include designs by John Henry Belter, George Hunzinger, Herter Brothers, Stickley Brothers, Frank Lloyd Wright, Charles and Ray Eames, Eero Saarinen, Isamu Noguchi, and Frank Gehry, among others. There are good examples of historically significant chairs, such as the House of Representatives Chamber Arm Chair (1857), and a photograph of this chair being sat in by Abraham Lincoln, plus an Appalachian Bent Willow Armchair, which is shown in a 1901 photo being sat in by President McKinley on the porch of his summer home. Key icons from post-war American history include Charles Eames' 1946 moulded plywood Low/Lounge Wood Chair, and the Contour Bar Stool designed by Frank Gehry in 1972.
The chairs are arranged across four main, broadly chronological sections, from the early 1800s to the Civil War; from Reconstruction through the Gilded Age to the dawn of the 20th century; from Art Nouveau to post-war Modernism; and finally, from the post-war Space Age to the Digital Age and the contemporary focus on space saving and sustainability. Each section opens with a brief introduction to its key themes.
11.5 x 10 inches