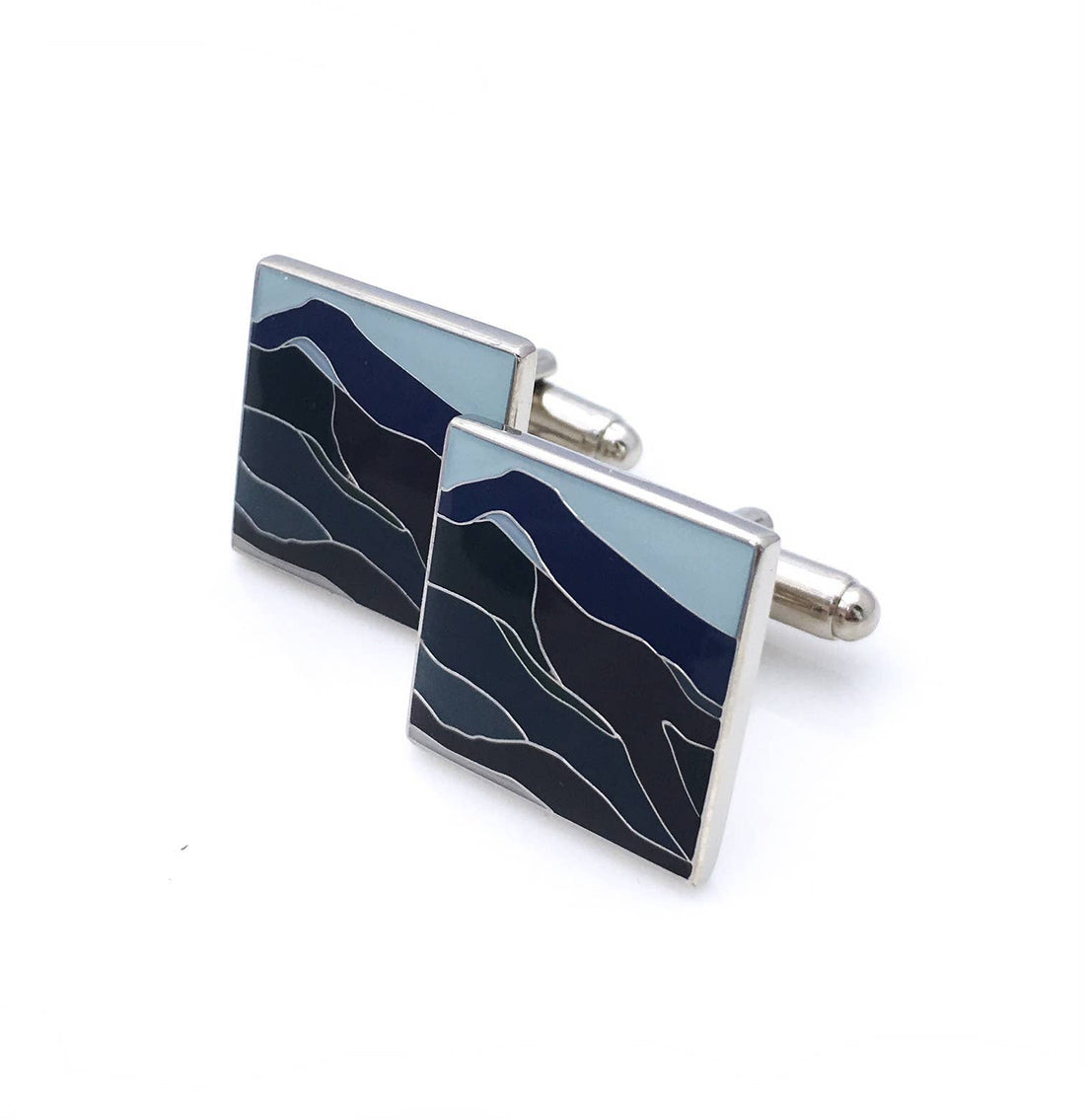 Ibai Demirdache
Kinzoku, which means metal in Japanese, was founded by Ibai Demirdache. As the daughter and granddaughter of jewelry designers, Ibai had an interest in jewelry from an early age. After graduating from school, she didn't immediately take on the family tradition. In fact, she started her career as a diplomat. Posted to Japan, she apprenticed in her spare time with a Japanese metalsmith. It's there, that she learned to appreciate the beauty and simplicity of good design. On her return to Canada, she founded Kinzoku and came full circle to carry on the family tradition.
Quality, innovativeness and imagination are the roots behind the Kinzoku magic & reflect the diverse people behind the brand. Kinzoku's men's accessories are designed in Canada and made of enamel and stainless steel.
This design is inspired by Georgia O'Keeffe's stunning Black Mesa Landscape, and depict the captivating flow of her work. These cufflinks comes packaged on an AMFA card in a clear pillow box.