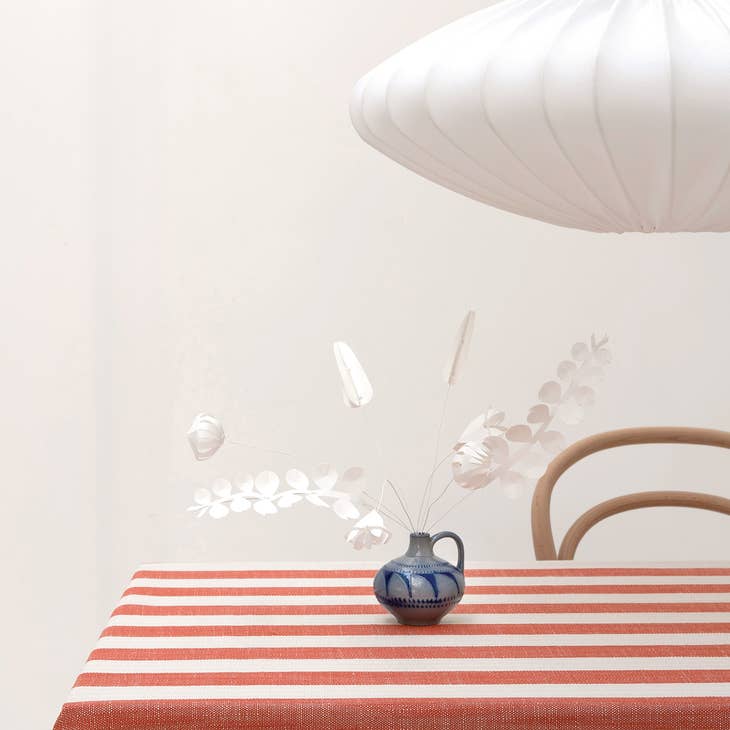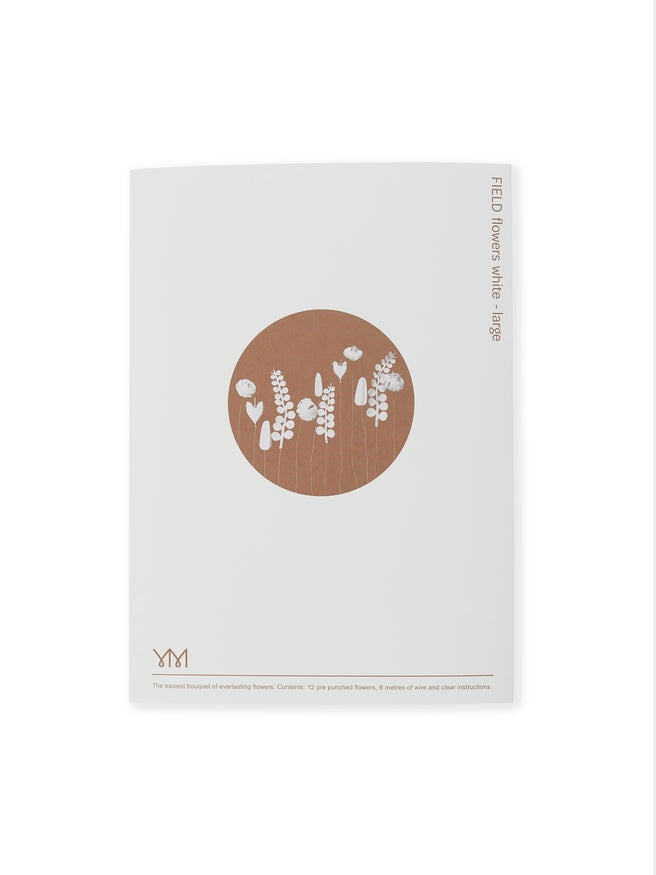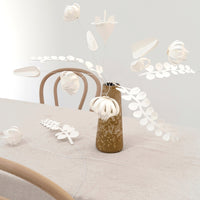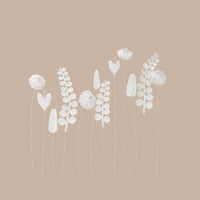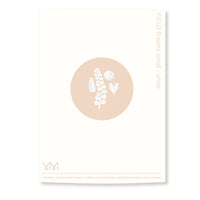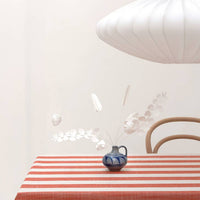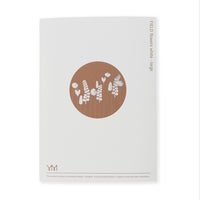 Jurianne Matter
An ode to form! These white paper flowers are perfect for a tranquil space with light earth tones. Or, why not arrange them in a vase against a colored wall, then step back and admire the results! FIELD white also works well as a wreath. Your little DIY project will make a minimalist statement in your living room, or as a unique decoration for your wedding venue. No cutting or gluing necessary. Everything comes pre-cut and creased, and the flower stems. The great thing about this FIELD version is that the bouquet is completely blank. So you can give the flowers the colors you like best. Like FIELD large, FIELD white is both long lasting and sustainable – the flowers will never wilt and are printed with organic ink on FSC-certified paper. Made in the Netherlands.
Small Bouquet: 2 cards in A5 format (4 punched-out flowers). 2 meters of flower thread. The biggest thistle is 8cm in circumference when fold.
Large Bouquet: Five A4 cards, total of 12 pre-cut flowers. Includes 6.00m of floral wire. Largest thistle: folded diameter of 8cm. Largest reed plume: 10cm long when folded. Branch with round leaves: 28cm long. Large iris: 11cm high, 7,5cm wide.