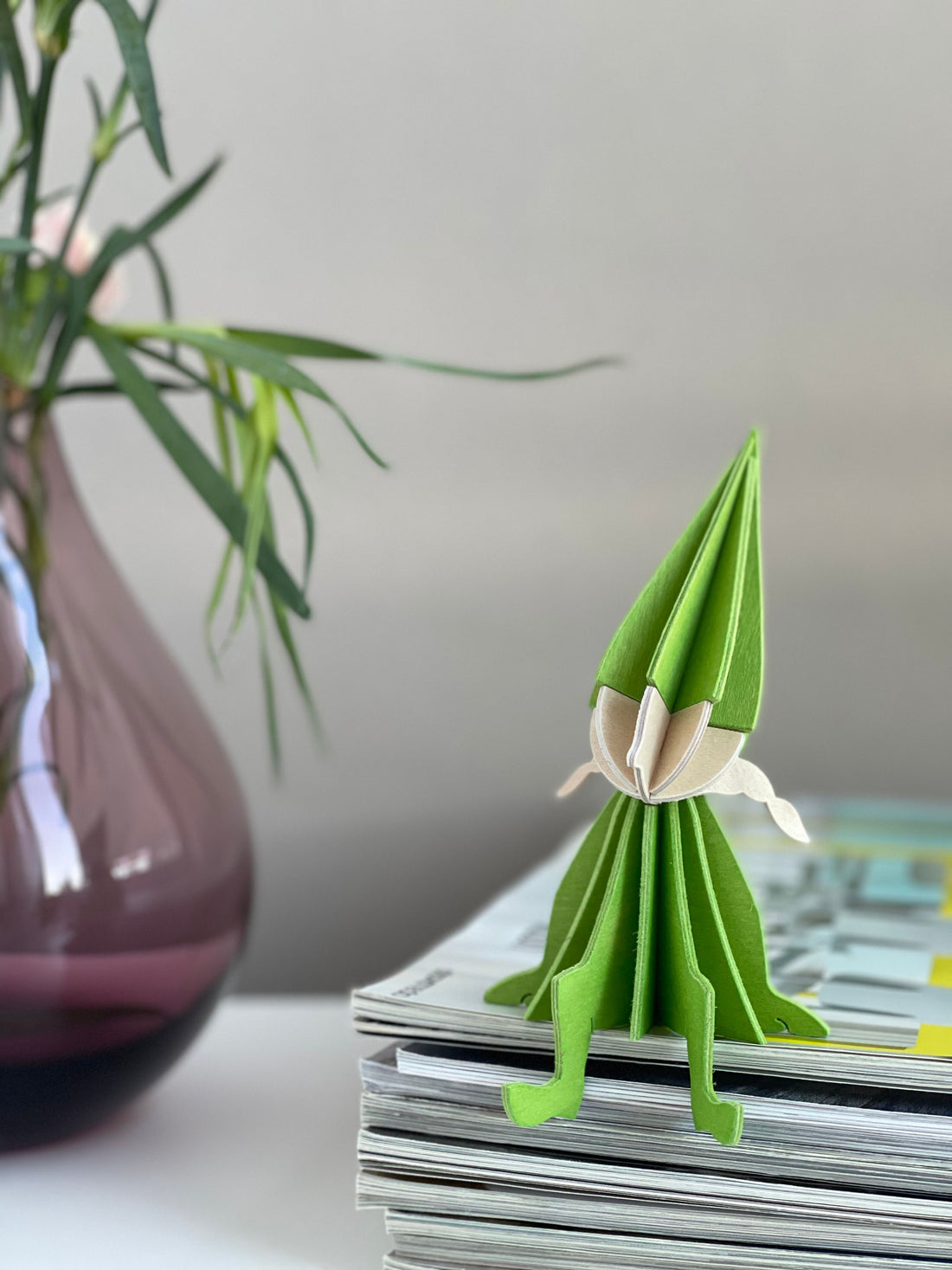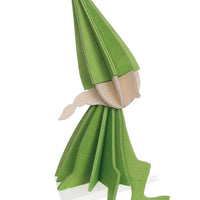 Wooden Elf Girl Light Green
Lovi Elf Girl 's braids swoosh in the wind and the heels of her shoes are clopping eagerly as it skitters to new adventures. In the winter blizzards, the this brisk little girl stays warm when the hat is pressed tightly on her head and the dress is well buttoned.
When spring comes, girl elf dresses in light green. It settles in the woods, enjoys the singing of birds and the purl of a stem. As Christmas approaches, the outfit changes to red again.
Lovi Elf Girl is the perfect companion for the Lovi Elf. Place these two to sit together on the mantel to enjoy the Christmas atmosphere, keep an eye on the preparations progress from the windowsill, or accompany the darkening evenings into the nursery.
Send little girl elf to surprise your friends, or order a lovely little detail for your own Christmas decor. You can also put together a hilarious group of different sizes and colors of Lovi elves.
Dimensions: 12 centimeters or 4.7 inches