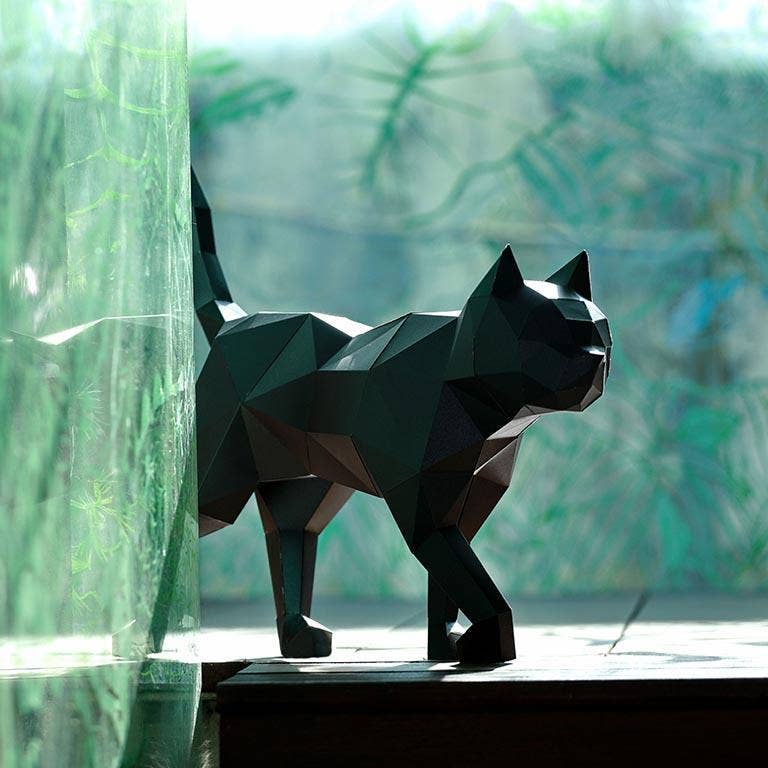 3D Paper Art Black Cat Model
Often considered symbols of bad luck when they cross your path, black cats get a bad rap. Subtle and mysterious, this black cat papercraft art is just the decoration you need to honor your favorite feline friends. Whether it's a living room, kid's room, shop window, office, event, or cafe, add one of these stunning designs and watch your space transform.
Follow the instructions to make your unique design! No need for scissors. Fold and paste the paper according to the instructions and enjoy the fun of assembly.

We recommend Aleene's Original Quick Dry Tacky Glue with this kit, available now with our art supplies!
Created with 250 gsm / 92 lbs pearlescent cardstock paper.
16.9 x 5.51 x 23.6 inches