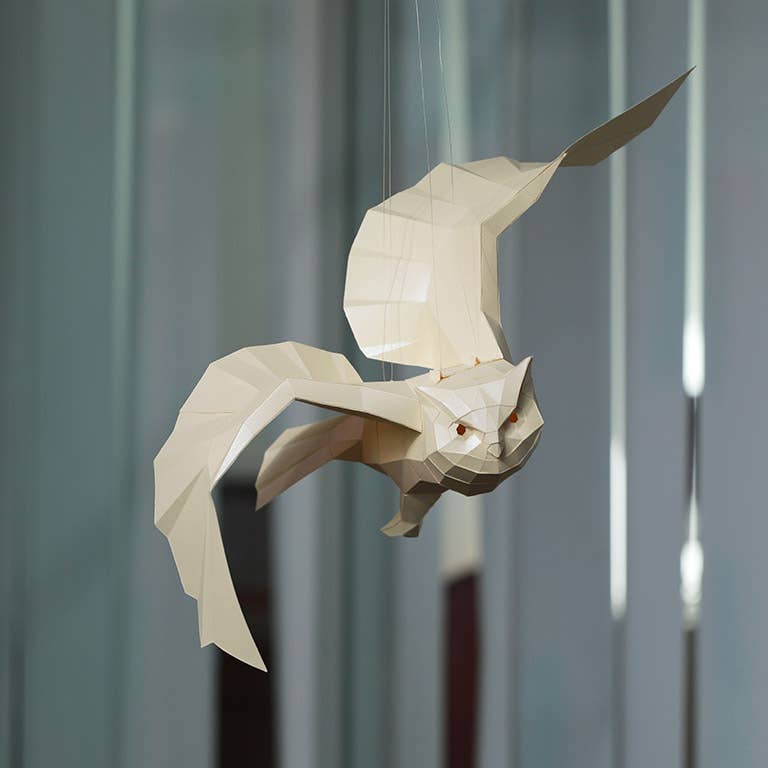 3D Paper Art Hanging Owl Model
There's a whole lotta hooting going on! A real hoot and hangable, this hanging snow owl decoration made out of 3D origami papercraft is positioned with wings spread wide as if in flight.
Enjoy a calming and rewarding creative experience with this paper model kit. An excellent bonding activity for family and friends of all ages. This product comes in practical pre-cut and pre-creased numbered pieces. Just follow the instructions and have fun! No scissors are needed. 100% recycled materials and fully recyclable. Made with fortified 250gsm paperboard (pearlescent).
We recommend Aleene's Original Quick Dry Tacky Glue with this kit, available in our art supplies section.
12.60 x 23.62 x 12.60 inches