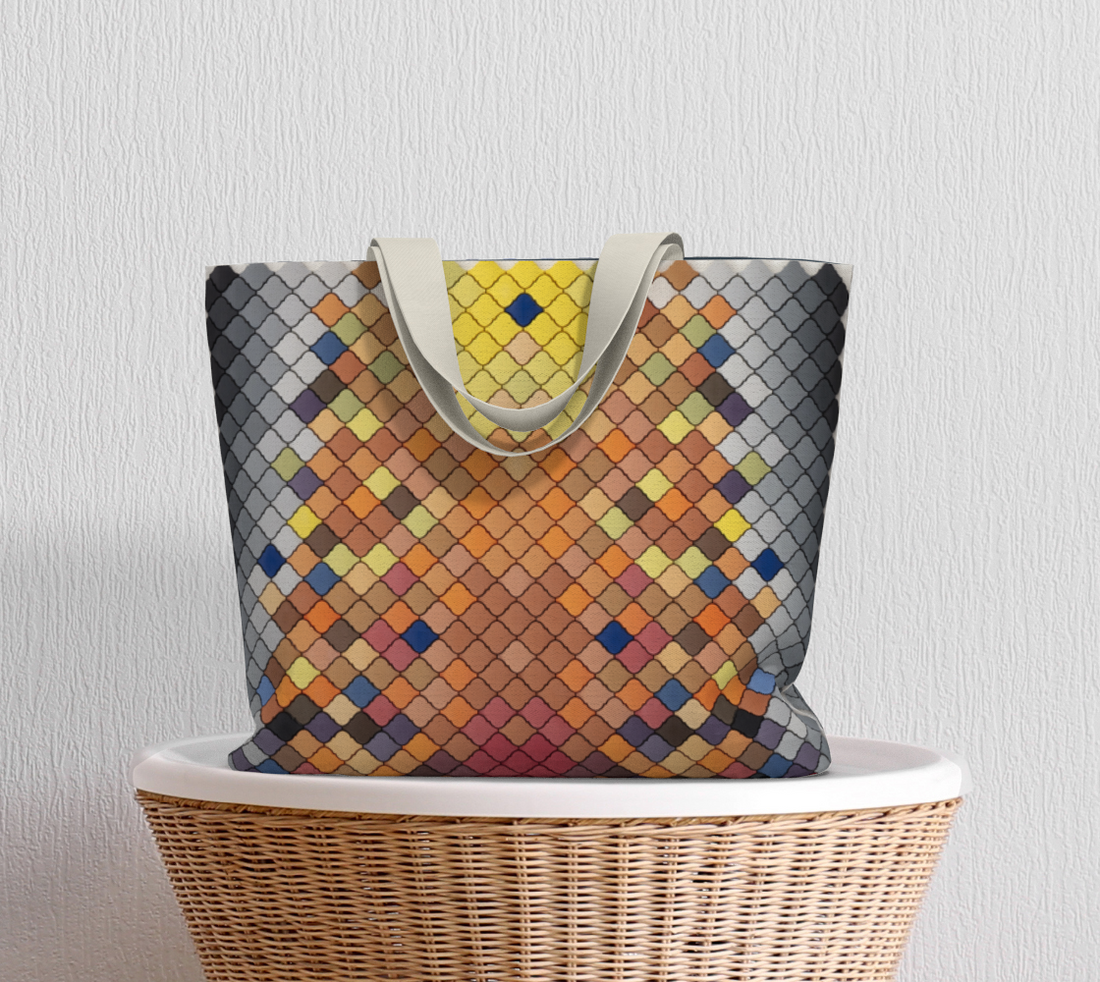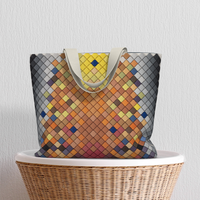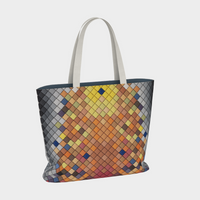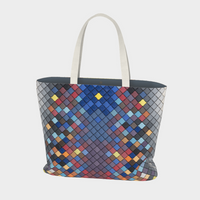 A Familiar Kind of Riddle Tote
Peter Pincus
Using color theory and formulaic design patterns as points of departure, porcelain artist Peter Pincus creates brightly colored vessels and exploratory ceramic arts. A Familiar Kind of Riddle, features a colorful motif of porcelain tiles arranged in a beautiful wall mural.
This textured poly-canvas tote is digitally printed with permanent reactive inks for vibrant print. It highlights the artwork in full color detail; while withstanding everyday use. The artwork wraps around the bag so it shows both ends of the work and creating two looks. It also features a 1.5 inch wide cotton webbing strap in natural, a navy blue inner liner with one zipper pocket and one double pocket for organization. 
20 x 15 x 4 inches
Peter Pincus, A Familiar Kind of Riddle, 2018, Arkansas Museum of Fine Arts Foundation: Purchase, Contemporaries Fund. Photo: John Polak Photography, courtesy of Ferrin Contemporary.