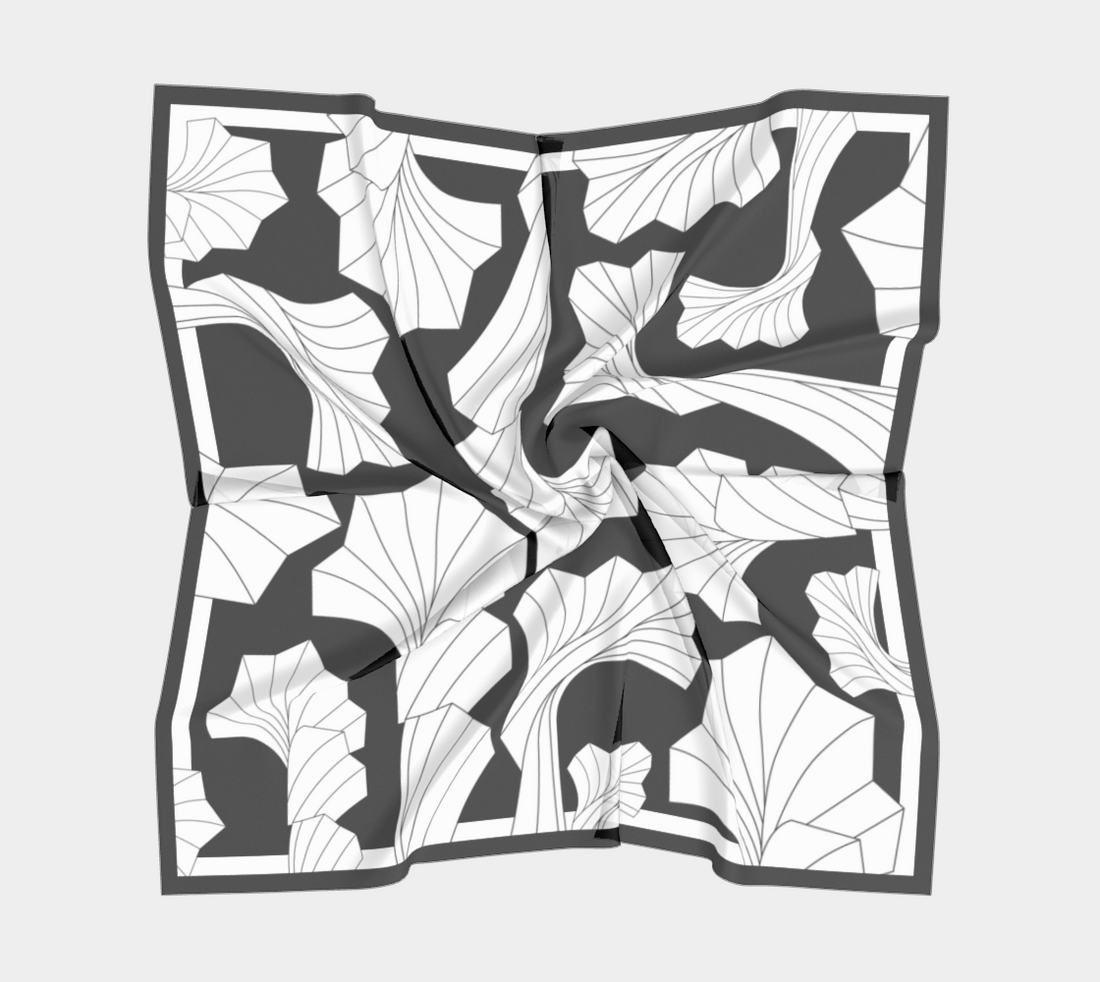 This satin charmeuse scarf is printed with the blossom design that unites the structures of the award-winning Arkansas Museum of Fine Arts building, designed by Studio Gang. 
The central blossom addition, with its organic curves and pleated roof, creates a complementary, park-side entrance at the south. This establishes a light-filled, connective space that intuitively guides guests into AMFA's reimagined galleries, art school, performing arts spaces, public gathering spaces, restaurant, and museum store. The design also treats architecture and landscape as intrinsically linked.
This scarf is hand-cut and sewn by skilled trades people, has a vibrant sublimation print, and baby rolled machine finished hem. Handwash in cold water. Line dry.
36 x 36 inches