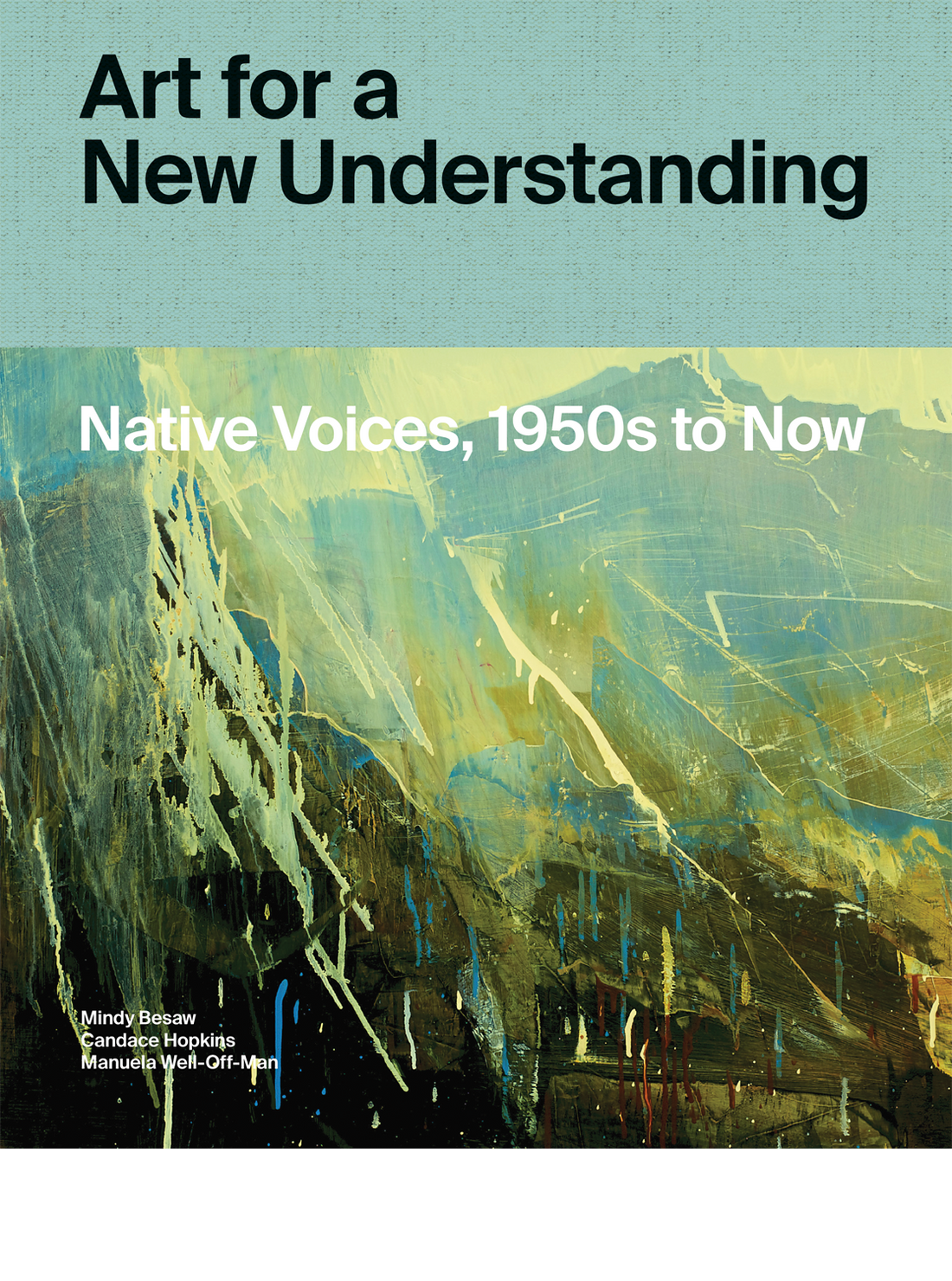 Art for a New Understanding
Art for a New Understanding, an exhibition from Crystal Bridges Museum of American Art that opened in October 2018, seeks to radically expand and reposition the narrative of American art since 1950 by charting a history of the development of contemporary Indigenous art from the United States and Canada, beginning when artists moved from more regionally-based conversations and practices to national and international contemporary art contexts.
This accompanying book documents and expands on the histories and themes of this exciting exhibition. This fully illustrated volume includes essays by art historians and historians and reflections by the artists included in the collection. Also included are key contemporary writings—from the 1950s onward—by artists, scholars, and critics, investigating the themes of transculturalism and pan-Indian identity, traditional practices conducted in radically new ways, displacement, forced migration, shadow histories, the role of personal mythologies as a means to reimagine the future, and much more.
As both a survey of the development of Indigenous art from the 1950s to the present and a consideration of Native artists within contemporary art more broadly, Art for a New Understanding expands the definition of American art and sets the tone for future considerations of the subject. It is an essential publication for any institution or individual with an interest in contemporary Native American art, and an invaluable resource in ongoing scholarly considerations of the American contemporary art landscape at large.