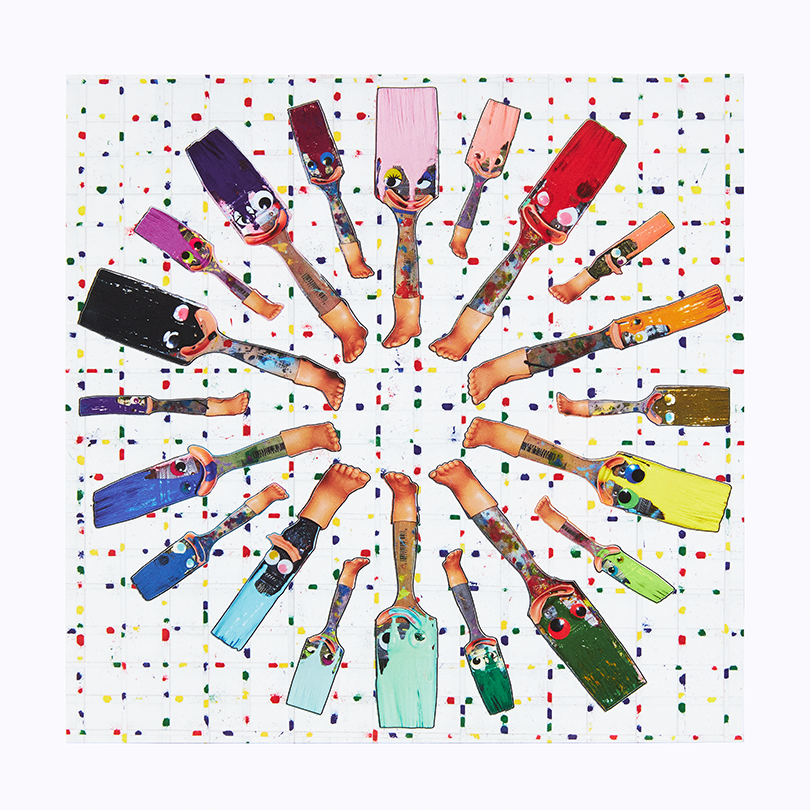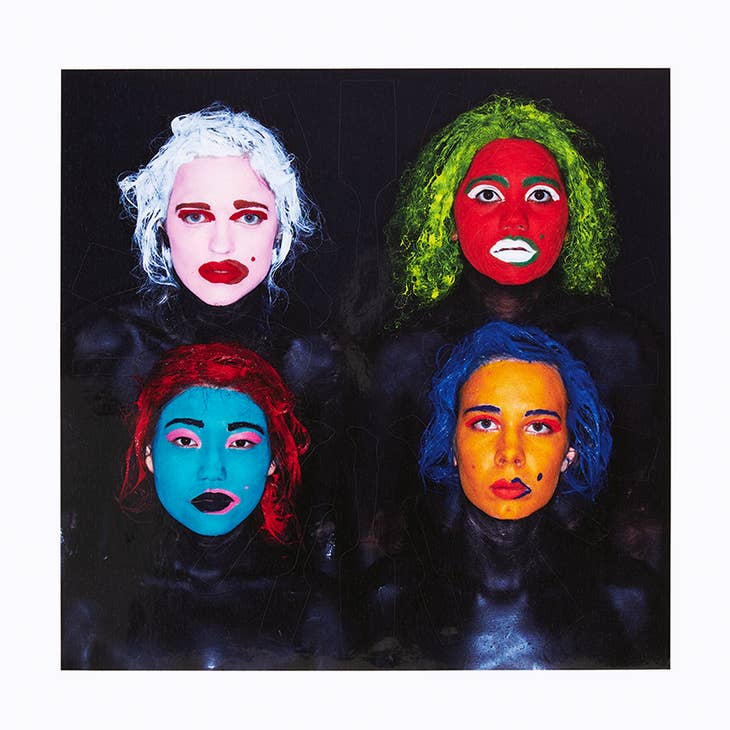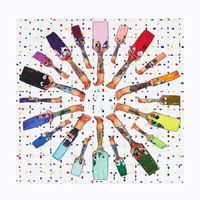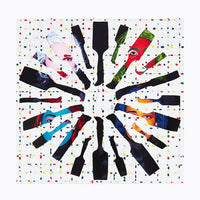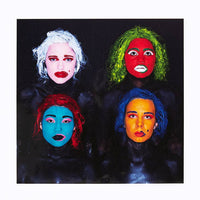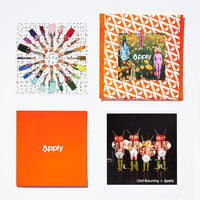 Brush Up by Olaf Breuning - Sheet of 20 Kiss-Cut Stickers
Olaf Breuning
Brush Up glorifies the chaos of creativity, where rule-breaking is required & breakthroughs often occur by accident. This 7"x7" sticker sheet brings suspicious order to a series of mischievous brushes, excised & modified from Olaf's original work, Happy Painters. Peel to reveal their productive power, Olaf's reimagination of Warhol's screen printed 2 x 2 grid of Marylin Monroe. Don't take them too seriously. Just have fun! Brush up is a limited edition release. Each print is 1/500 and hand-numbered. One lucky purchaser will receive a "golden ticket," an original signed Olaf piece, made with black light paint. 
One 7 x 7 inch sheet with 20 kiss-cut stickers.
One 7 x 7 detail of Marilyn 10, 2010.