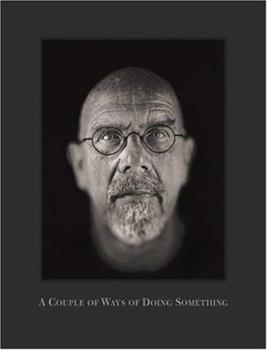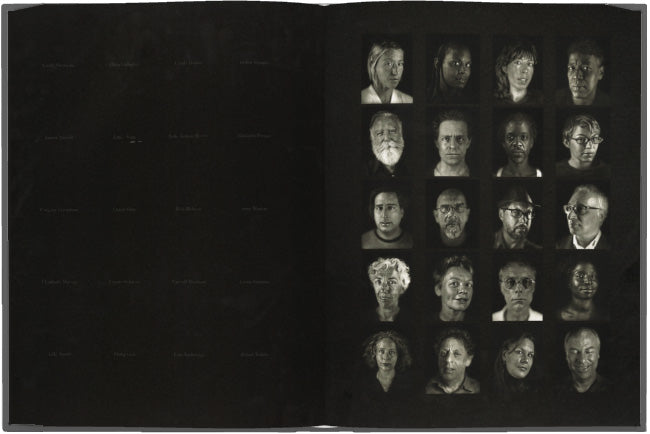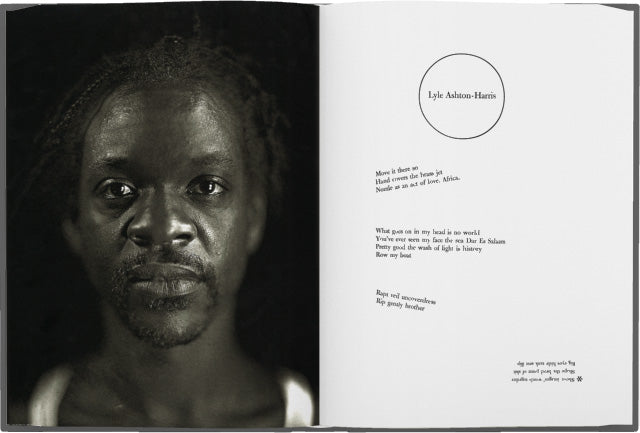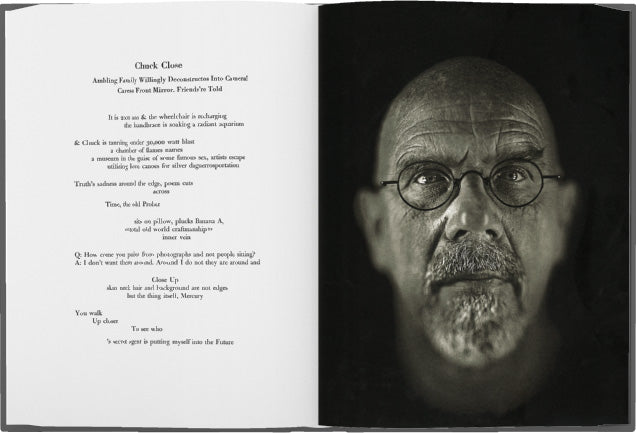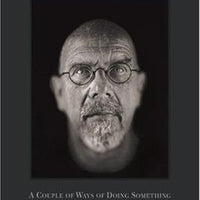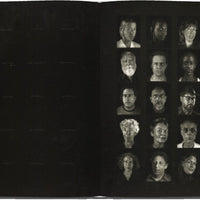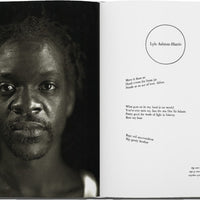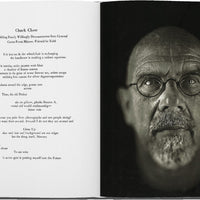 Chuck Close: A Couple of Ways of Doing Something
Chuck Close
This oversize volume features twenty daguerreotype portraits by Chuck Close, images of astonishing detail and gravity. He photographed many of the same artist-friends who have made regular appearances in his paintings over the years: Laurie Anderson, Lyle Ashton-Harris, Cecily Brown, Gregory Crewdson, Carroll Dunham, Ellen Gallagher, Philip Glass, Bob Holman, Elizabeth Murray, Elizabeth Peyton, Andres Serrano, Cindy Sherman, James Siena, Lorna Simpson, Kiki Smith, James Turrell, Robert Wilson, Terry Winters, Lisa Yuskavage, and himself.
With the counterpoint of lyrical praise poems by Bob Holman, a celebrated New York School poet, the collected work becomes a transfixing group portrait of Close's influential and highly creative circle of friends and colleagues, as well as an exploration of a challenging photographic medium. Each image is gorgeously reproduced in rich tritone; each poem is reproduced from press proofs of the letterpress originals, composed by renowned typographer Ruth Lingen. Lyle Rexer's interview with Close and Holman offers a lively exploration of portraiture, photography, and creative collaboration.
Chuck Close is a renowned American painter, printmaker, and photographer. His 1998 traveling retrospective, organized by the Museum of Modern Art in New York, confirmed his place in the pantheon of major contemporary artists. His paintings, prints, and photographs, represented by PaceWildenstein in New York, are widely exhibited and collected.