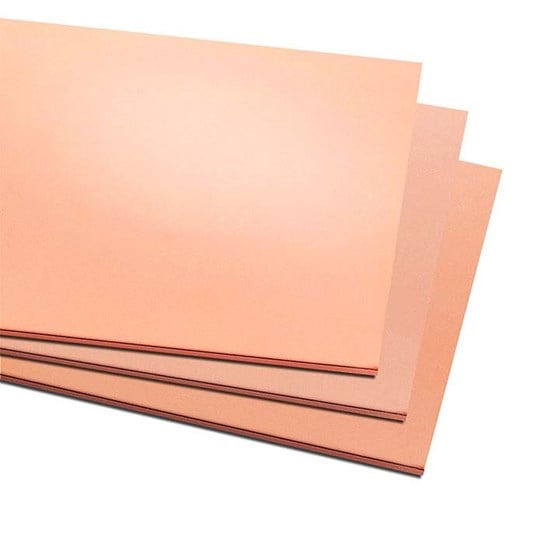 This dead-soft 20-gauge copper sheet offers the benefit of having this popular and affordable fabrication metal on hand when you need it; custom-cut it to the exact size and shape your design requires. Due to the capabilities of the mills that produce it, each sheet may have minor scratches or blemishes. Copper sheet is ideal for cutting out shapes and forming components, bracelets, pendants and more. Dead soft copper sheet is easy to bend, shape and hammer; it is an ideal starting point for forming, shaping and wrapping. Keep in mind that hardness is changeable (by annealing or heat-hardening) and is relative among metal types (each temper will feel and handle differently from one metal to another). When finishing your pieces, also keep in mind that the harder the metal is, the brighter a finish it will take.

20-gauge sheet is useful for bezel back plates that will have texture or embellishments applied, for wide-shank ring shanks, for pendants and for cuff bracelets. As you know, metal sheet has as many uses as there are jewelers and designers who use it to achieve their vision; these suggested uses simply represent some of the more common applications of this metal weight.

The color of copper is popular for a variety of mixed-metal and alternative metal designs; its affordability adds an additional facet to its popularity for both maker and clients. For some customers, the perceived spiritual/medicinal properties contribute yet another facet—especially for cuff and bangle bracelet designs.

CDA #110 copper; 99.9% pure.
6 x 6 inches