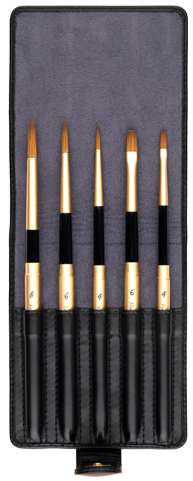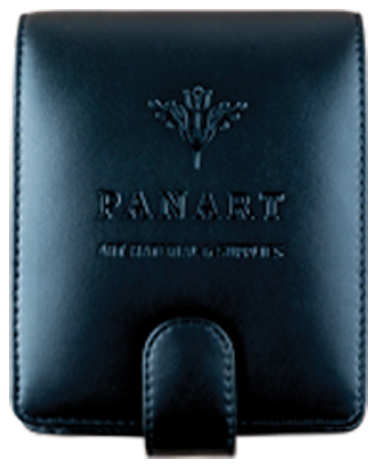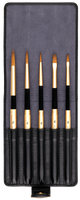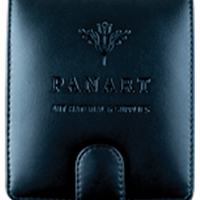 D'Ramble Travel Metal Brush Set
The chic faux-leather D'Ramble Travel Brush case holds five brushes with detachable and reversible metal handle caps that work as extenders and protective storage. The synthetic sable filaments has excellent spring back and fabulous holding capacity.
This set of five brushes include: Rounds 8, 6, 4 and Flats 6 and 4.