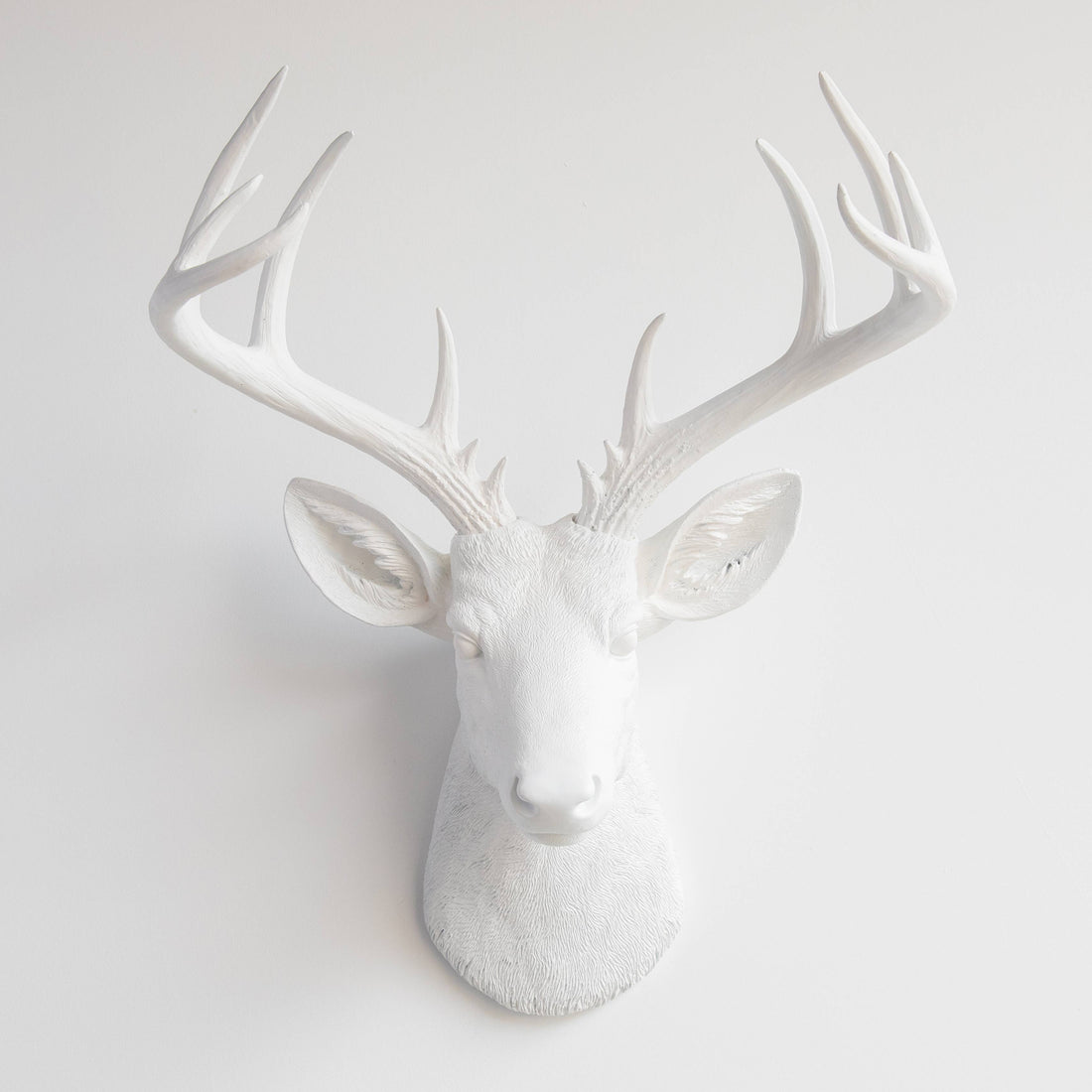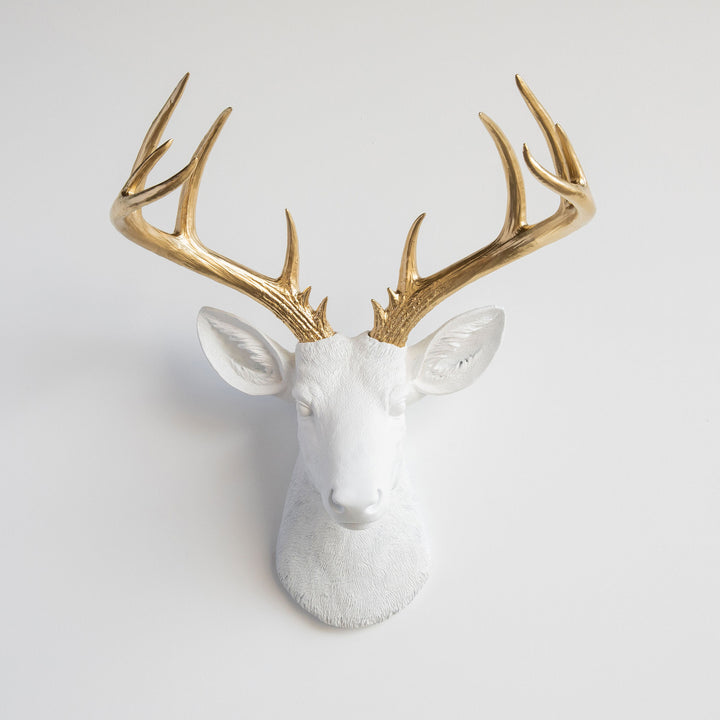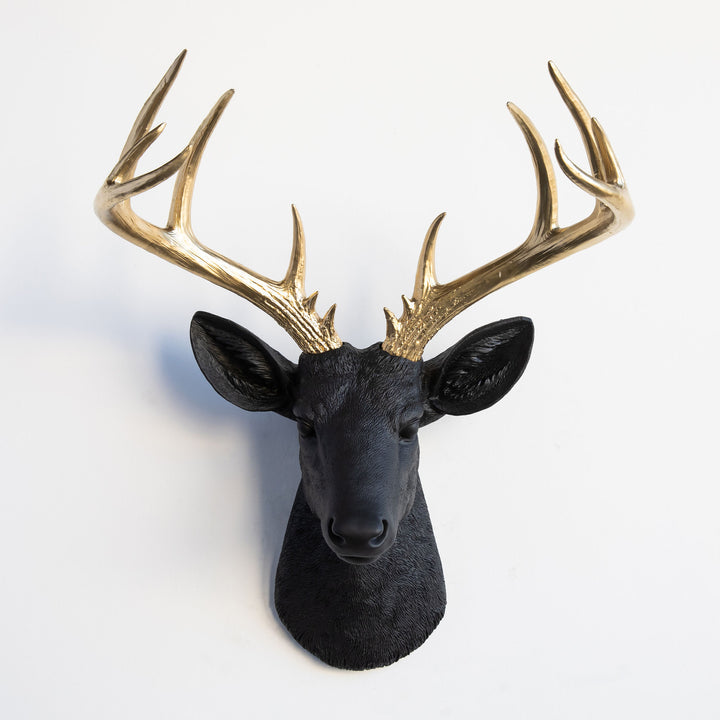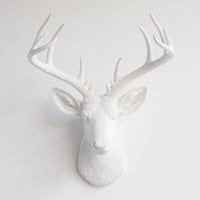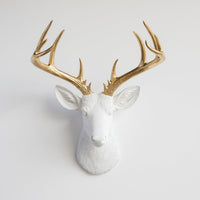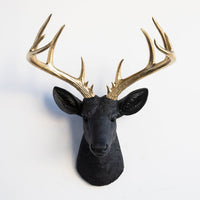 Faux Deer Head Sculpture Wall Mount
This large faux deer mount is hand-painted to order with delicacy and attention-to-detail. Delight yourself with a bright and modern color palette or keep it classic with a black or white deer. Other options are available to order. 6 lbs.
The deer head comes in three pieces. The antlers are removable to save space in storage. It's highly recommended that you glue the antlers into the head before hanging the piece, especially if you'll be hanging it in a high traffic area or above your bed or crib. Hang the deer head on a strong screw. If your wall is thin, a drywall anchor is recommended.
21 x 18.25 x 13 inches