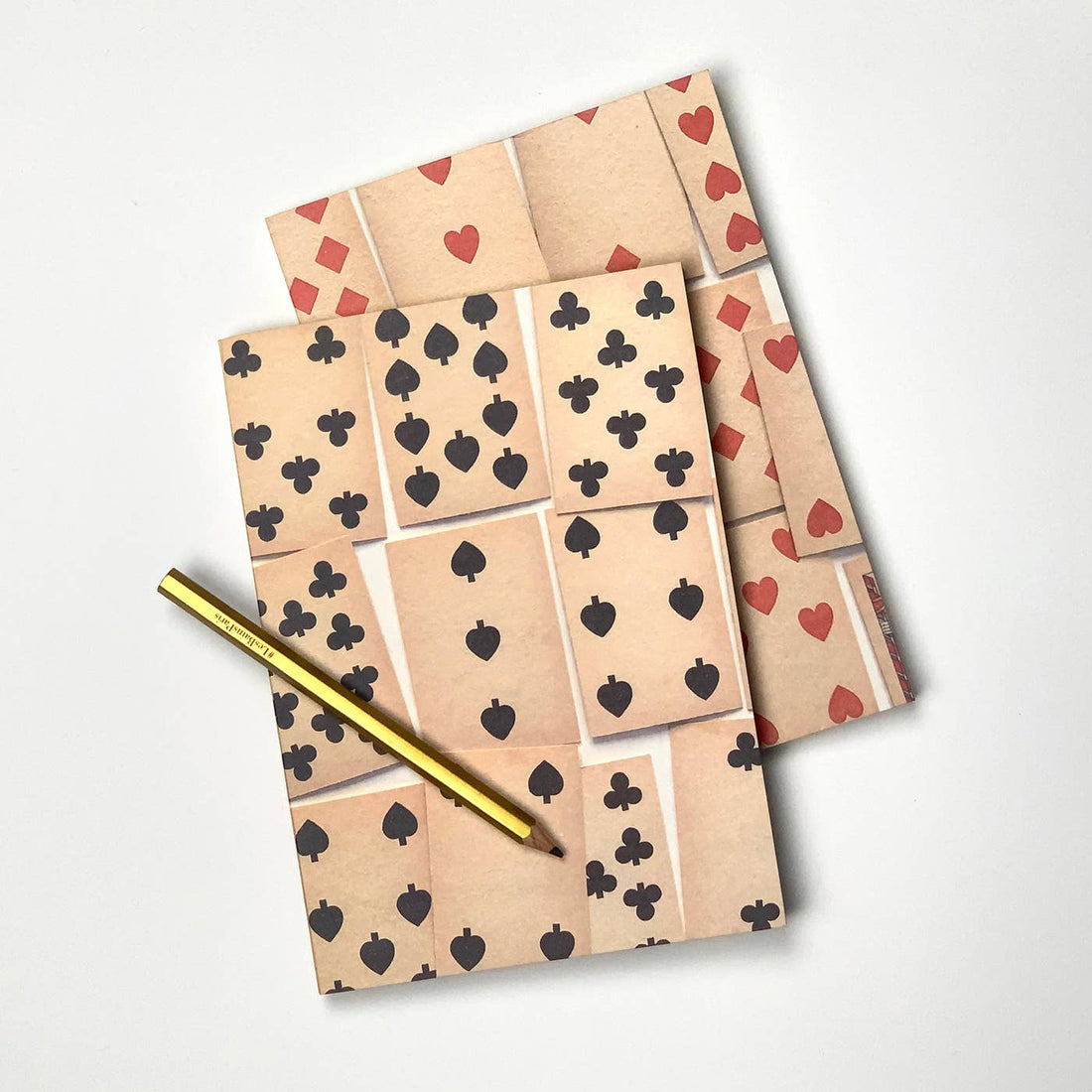 Gold-Edged Playing Cards Journal (Set of 2)
This series of blank paper Journals and Jotters features cover images from Wms & Co-founder JP Williams extraordinary collections of vintage ephemera. These sets feature early American Playing Cards from the 1800's, one red suits and one black suits. Image prints full bleed inside and outside covers on heavyweight ivory uncoated stock, insides are unprinted pale ivory paper. Edged in Metallic Gold on three sides. Tied in a set of two with Ivory cotton braided cord, then housed in a clear cello sleeve for protection.
Journals are 6.75 x 9.5 inches with 128 pages.
Jotters are 3.75 x 5.5 inches with 96 pages.