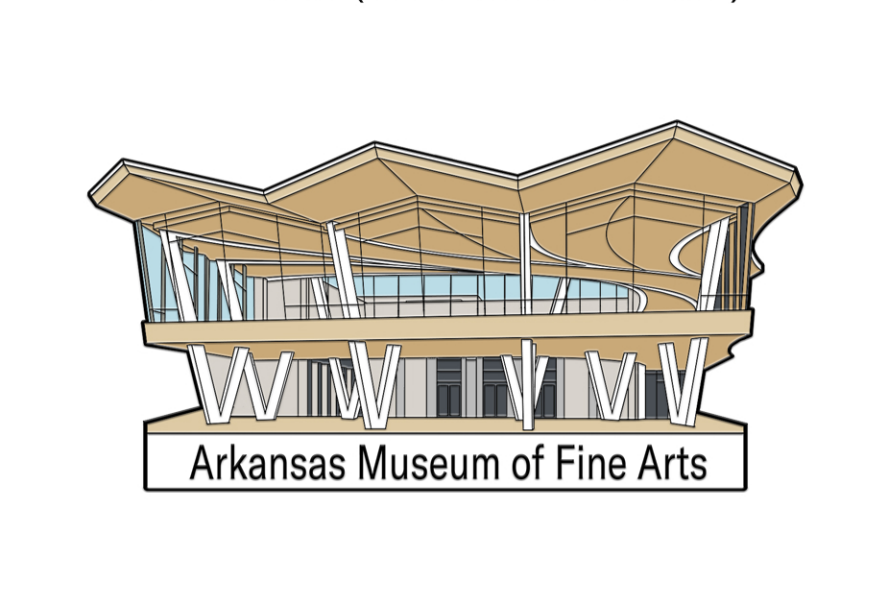 This magnet celebrates the architecture of the new AMFA, featuring the North façade of the building timelessly crafted in hard enamel. 
Through the creative use of light, space, and form, the new Arkansas Museum of Fine Arts will be elevated into a work of beauty and inspiration. The new museum is a significant architectural landmark for the region, and sets a new standard for what museum buildings can accomplish. 
The museum magnet comes attached to an AMFA logo card and sealed in a clear hanging bag.
2.25 x 1.25 inches