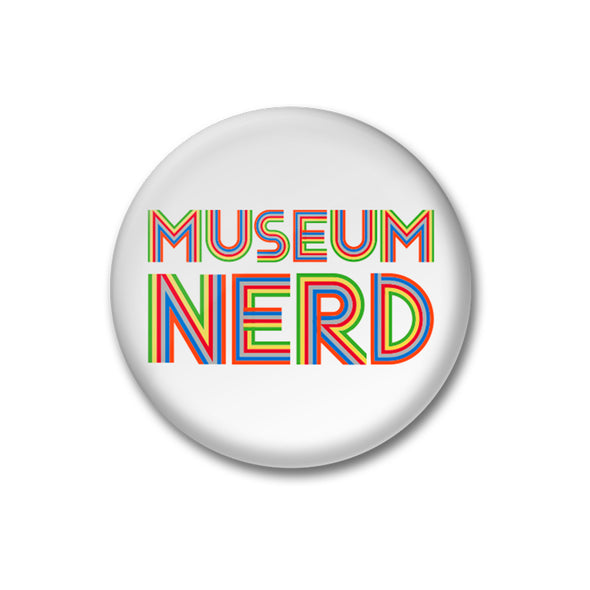 Add some fun flair to your unique style with the Museum Nerd button. This pin badge is the perfect size for trading or collecting. You'll love expressing your cultural nerdiness with this stylish accessory. Pin it to your clothes, your hat, your tote bag, or backpack... spread the word.
• Measures 1.5" diameter
• Includes a metal shell and pinned metal back
• Features a sharp, printed design
• White background
• Protective laminate
• Made in the USA. In The CT River Valley.