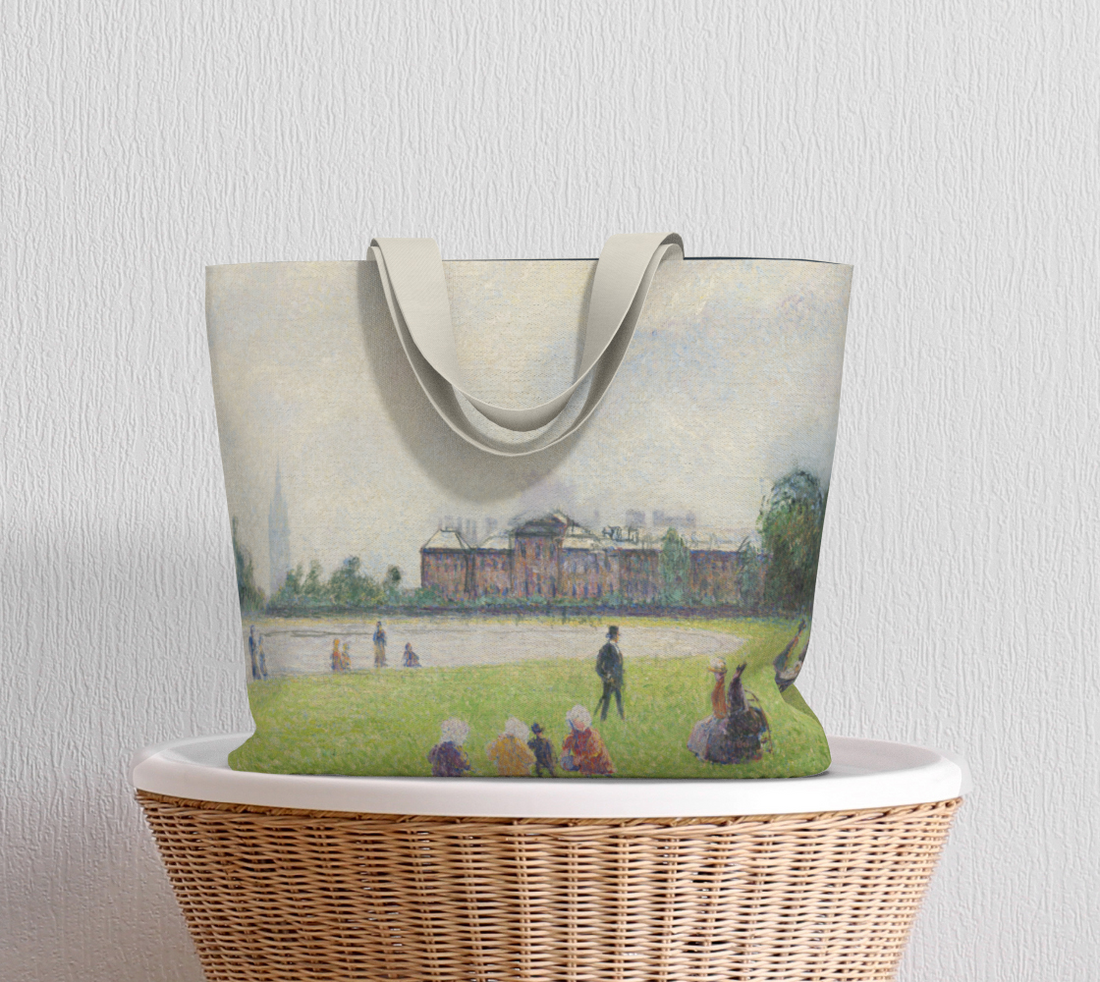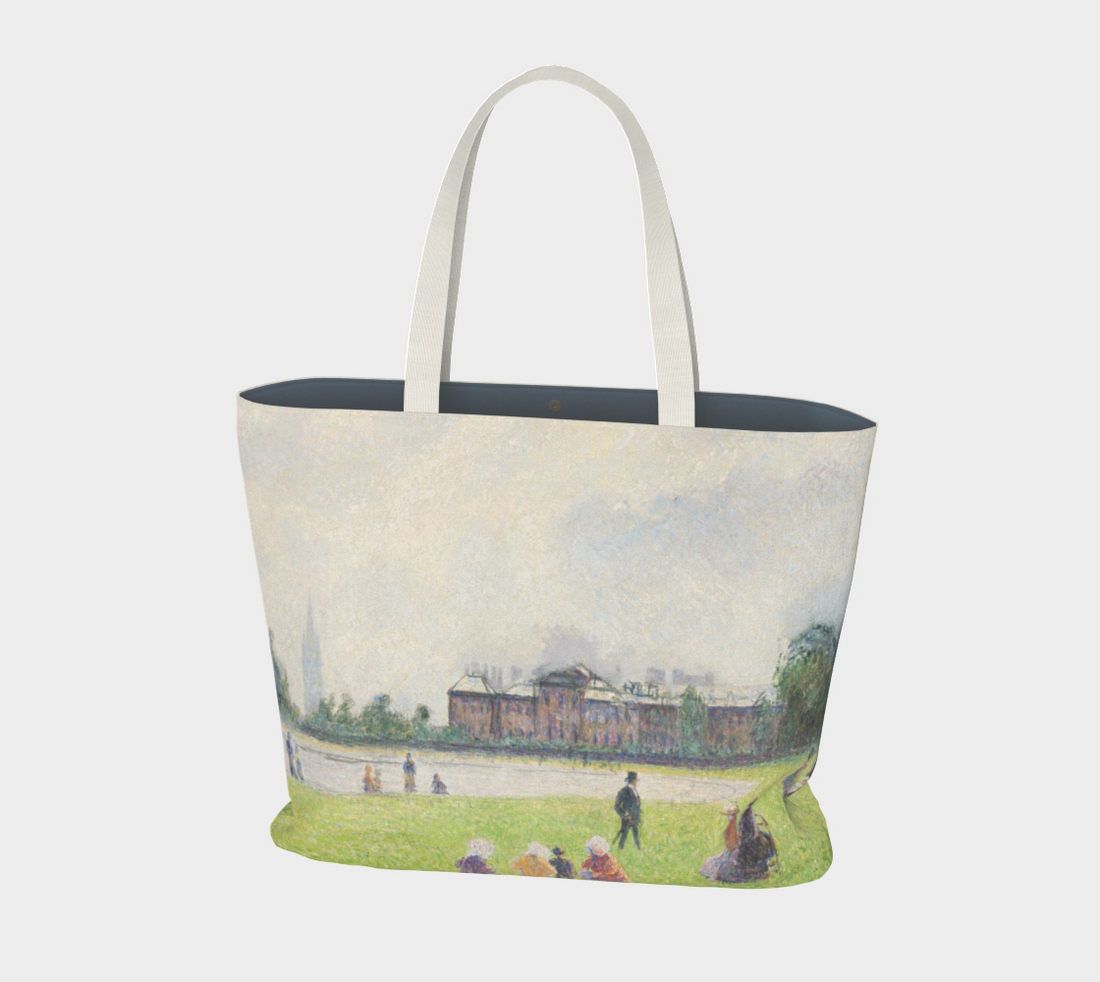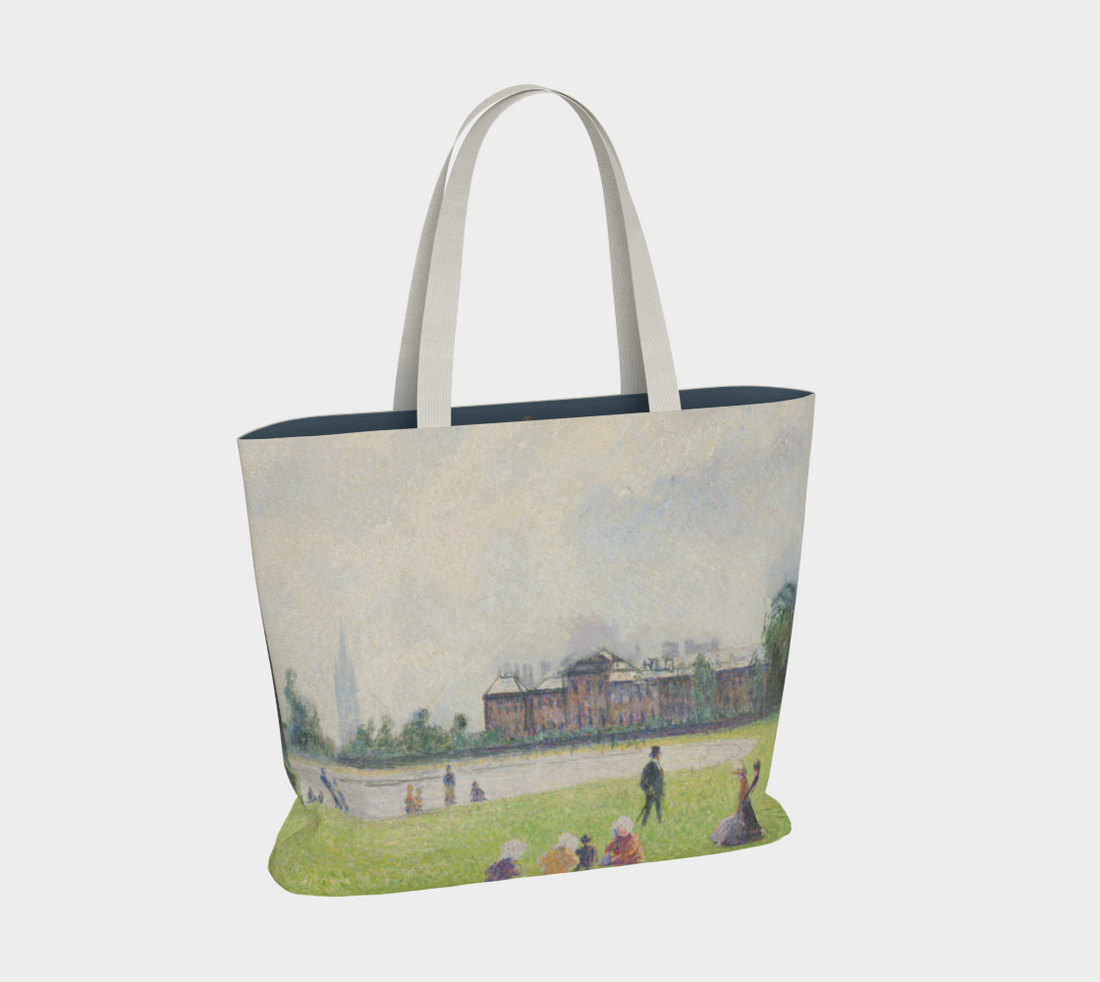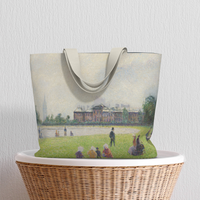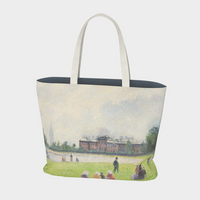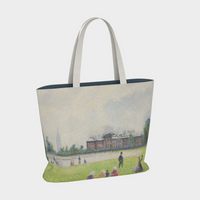 Camille Pissarro
This cotton canvas tote featuring Kensington Gardens by Camille Pissarro, is digitally printed with permanent reactive inks for vibrant print on both sides. This functional tote features a 1.5 inch wide cotton webbing strap in natural, a navy blue inner liner with one zipper pocket and one double pocket for organization. 
Painted toward the end of the 19th century, Pissarro used a more relaxed Pointillist technique to create this picture of city life in London. Nannies watch little children playing in the foreground while others stroll through the lush green grass of Kensington Gardens. This piece is a welcome breath of fresh air that reminds us of our beautiful landscape outside AMFA.
20 x 15 x 4 inches
Camille Pissarro, Kensington Gardens, London, 1890, On loan from the Jackson T. Stephens Charitable Trust for Art. Photography by Edward C. Robison III.