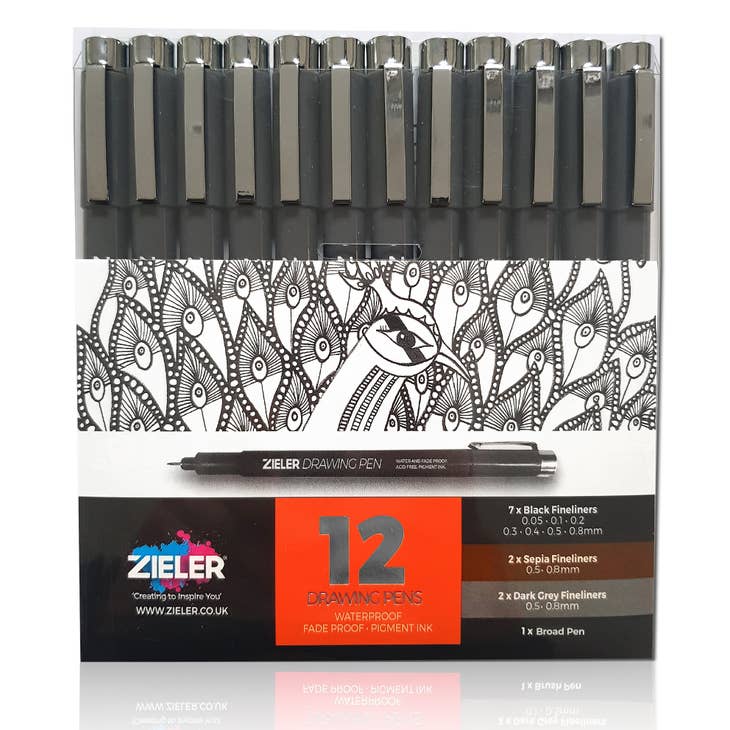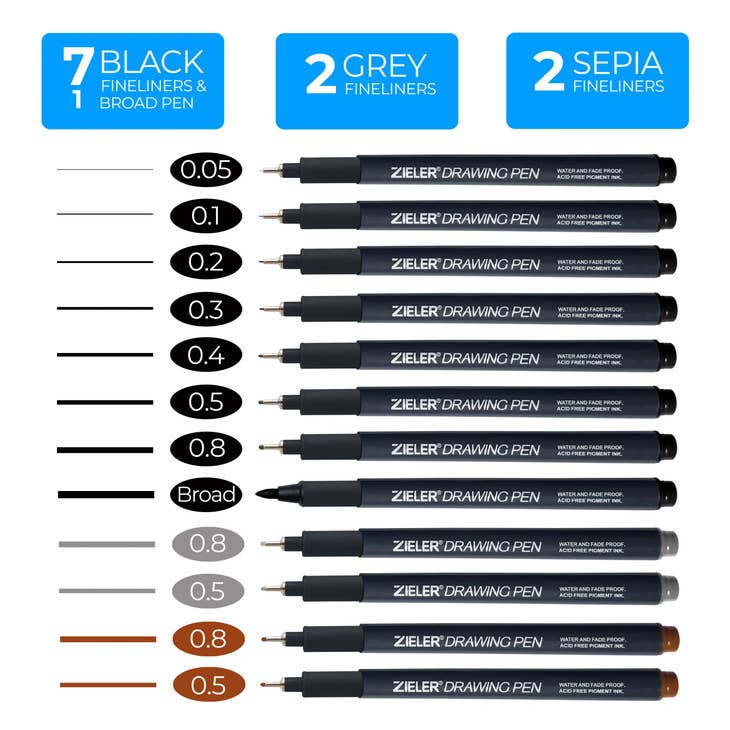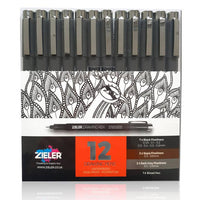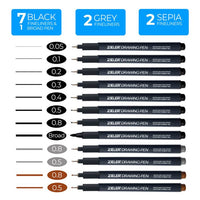 Fineliner Drawing Pens S/12
Make sure your work lasts for years to come with this set of 12 fine liner drawing pens. A variety of nib sizes and 3 waterproof and fadeproof pigment inks in black, sepia and grey allows you to capture thin and thick strokes through depth and definition. Ideal for technical drawing, sketching, stenciling and outlining. 
Contents:
Black: 0.05mm, 0.1mm, 0.2mm, 0.3mm, 0.4mm, 0.5mm, 0.8mm and 1 broad pen.
Gray: 0.1mm & 0.5mm. Sepia 0.1mm and 0.5mm.