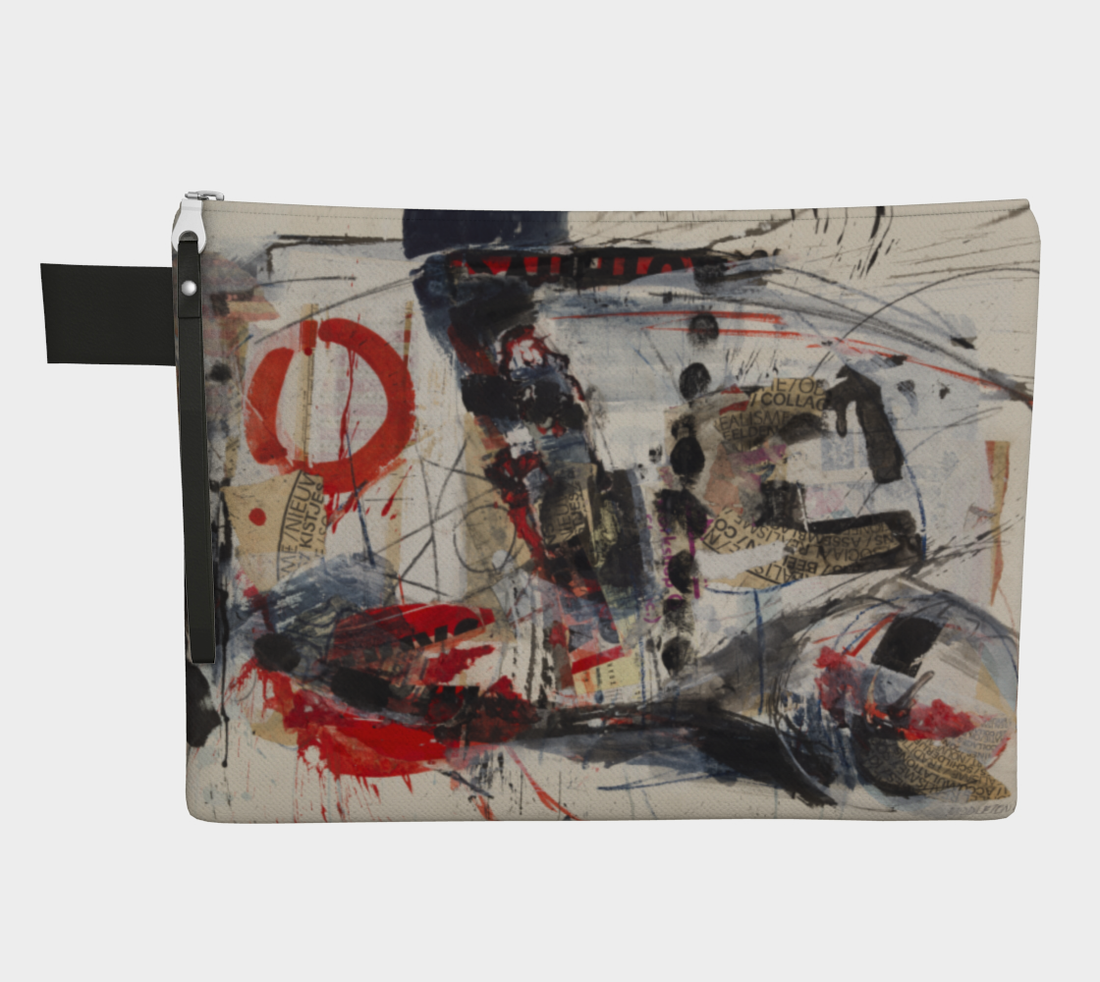 Social Realism Zipper Carry-All
Sam Middleton
A Harlem native, Sam Middleton studied and worked internationally from Mexico to the Netherlands where he joined a contingency of American artists living abroad to escape racism and the lack of opportunities for African American artists in the states. His abstract expressionist works were deeply influenced by his love of music, both classical and jazz. One can almost hear the music leaping off the page in his work Social Realism. 
This textured poly-canvas zipper carry-all highlights Sam Middleton's, Social Realism. The denim lining provides a soft structure and the vegan leather side pull tab gives you an extra grip. Edged with a metal zipper. 
Sam Middleton, Social Realism, 1964, Arkansas Museum of Fine Arts Foundation Collection: Purchase, William H. Bowen Family Foundation Fund. Photography by Edward C. Robison III. Spanierman Modern/Estate of Sam Middleton.
10 inches