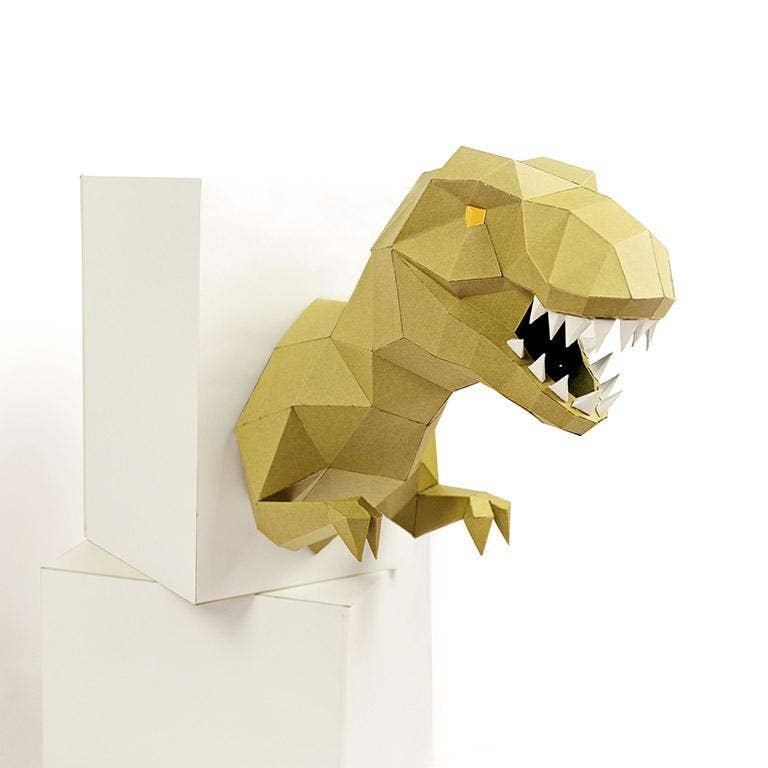 For the dinosaur enthusiast in us all, go on a Jurassic journey back in time with this 3D paper art model arranged to capture the savage nature of the prehistoric era's most infamous dinosaur!  
Whether you want to decorate a living room, kid's room, office, or a café, this creative and fun, pre-cut 3D fox wall art will transform your wall space and bring life and character to any room!
Follow the instructions to make your unique design! No need for scissors. Fold and paste according to the instructions and enjoy the fun of assembly. 
Made with fortified 250gsm paperboard.
We recommend Aleene's Original Quick Dry Tacky Glue with this kit, available now with our art supplies!
11.8 x 7.1 x 11.8 inches