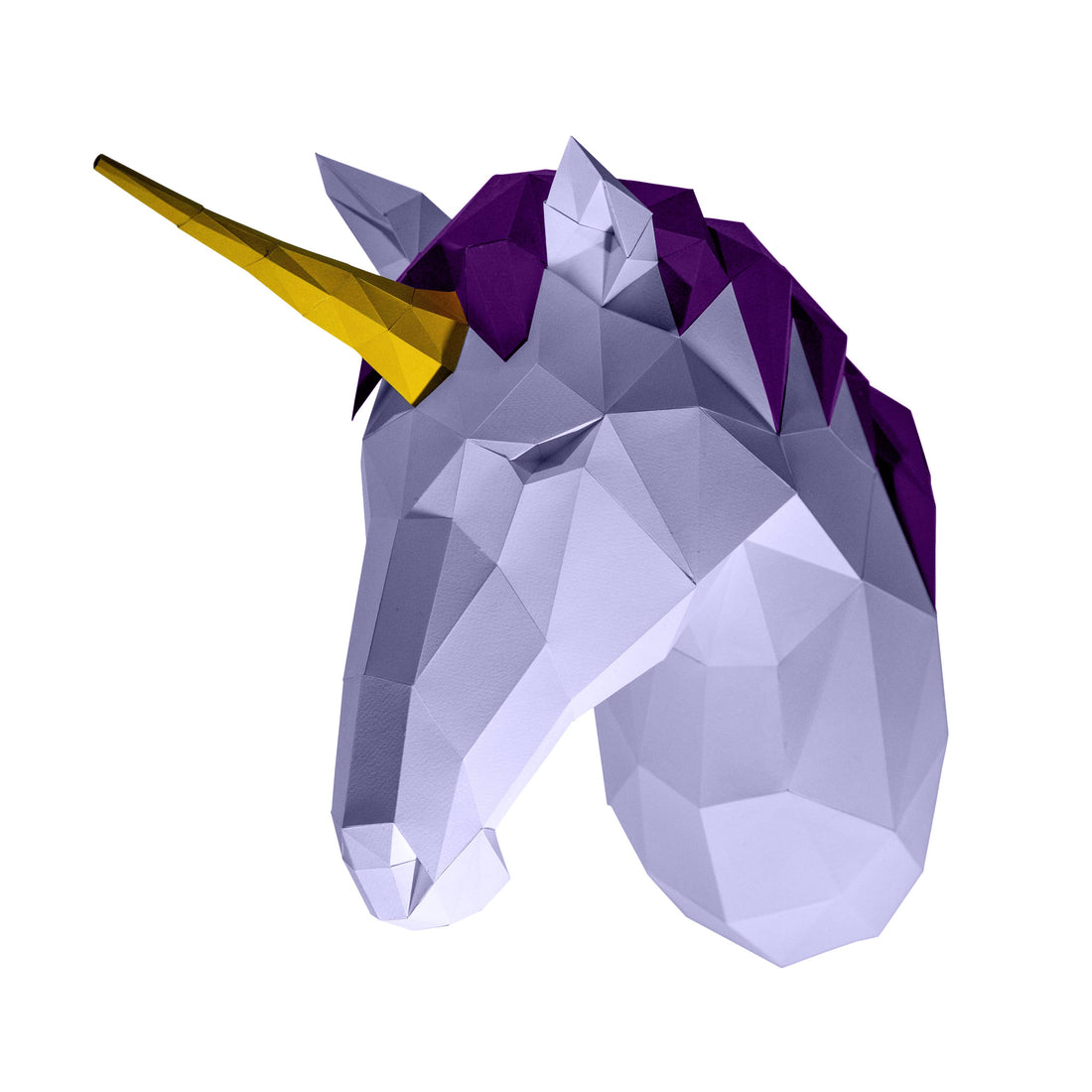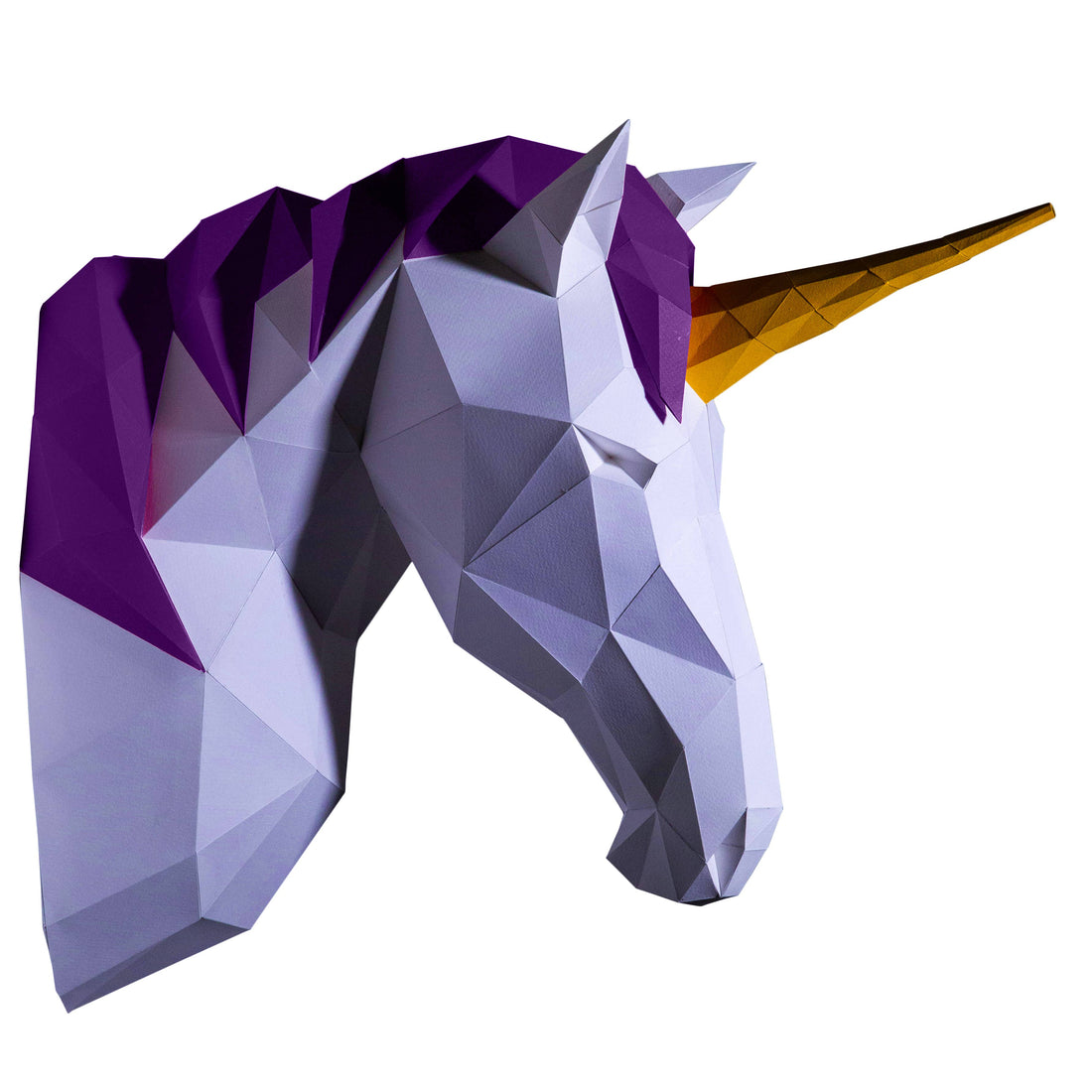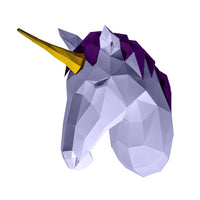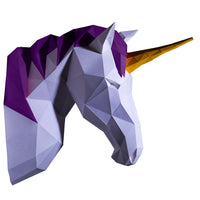 Deck your space out with the enchantment of one of the most well-known mythical one-horned creatures! As if taken straight from fairy tales and daydreams, this 3D kirigami wall mount is shaped like a magical unicorn. Whimsical, fun and mountable, the paper bust is best displayed as cute wall art in a nursery, kid's room or playroom.
Made with fortified 250gsm pearlescent paperboard.
We recommend Aleene's Original Quick Dry Tacky Glue with this kit, available now with our art supplies!
19.7 x 9.8 x 21.2 inches