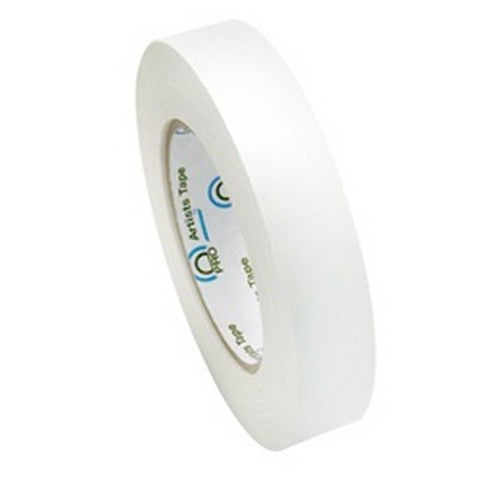 The white artist's tape is PH neutral, repositionable and allows for a clean removal. It leaves no residue, is easy to unwind, with a high edge tear resistance. It is a great tool for artists to 

Some Common Applications are Book Repair & Binding , Color Coding & Labeling, Drafting, Photo Edging & Cropping, Chart Tape, Tabbing , Splicing, Temporary Holding, Framing.
This premium flatback paper tape used for color coding, labeling. Printable with: flexo inks, markers, pens and pencils.
Dimensions: 1 inch x 60 yards