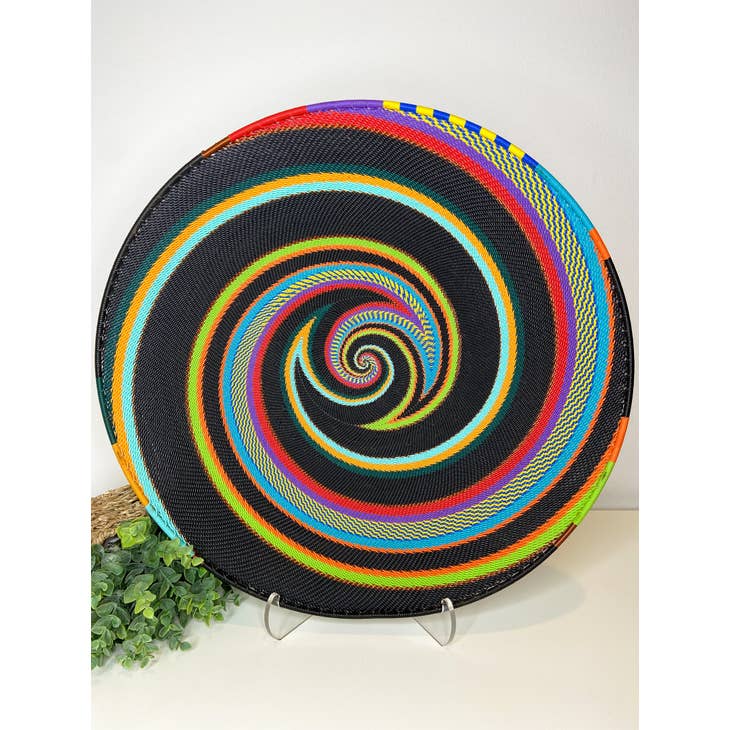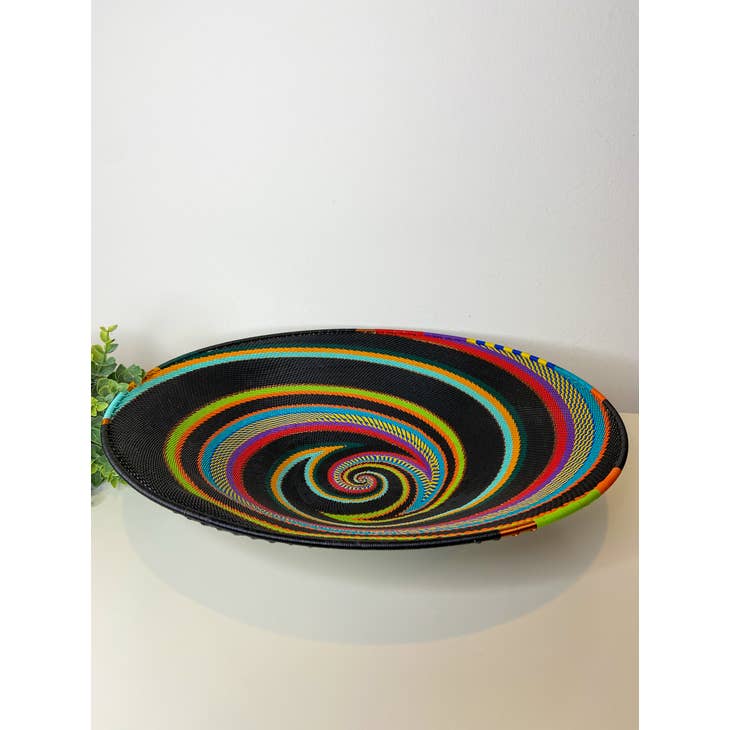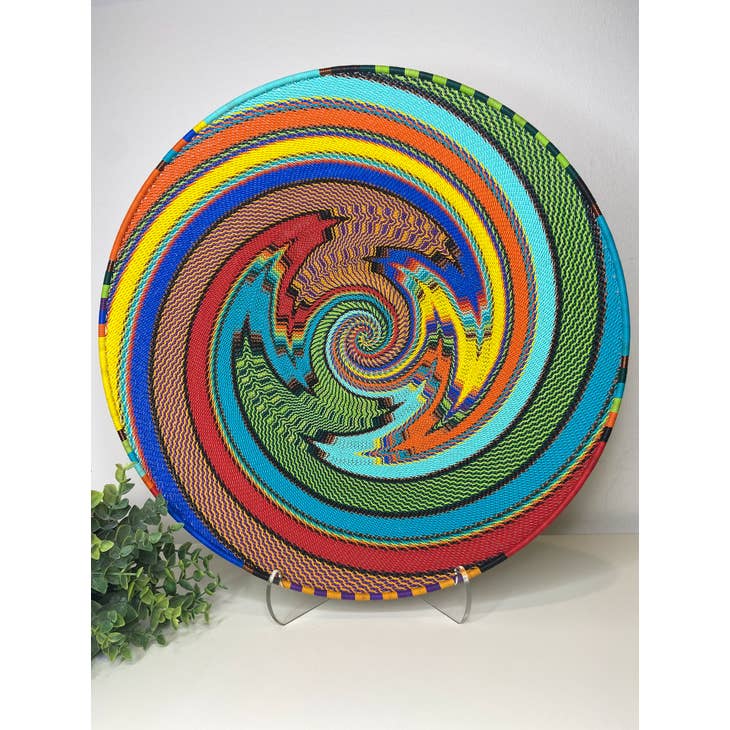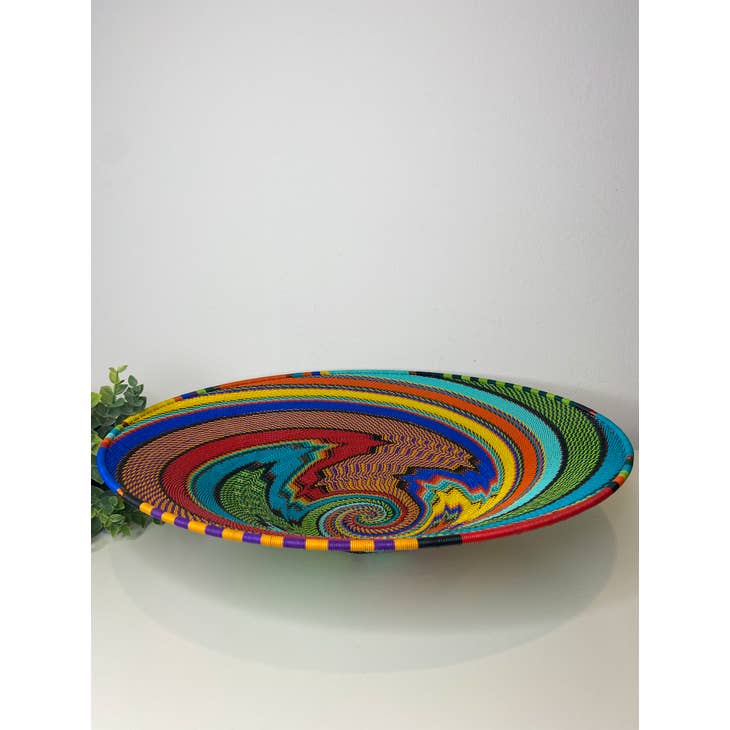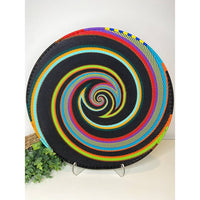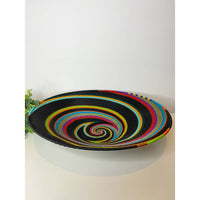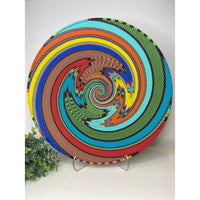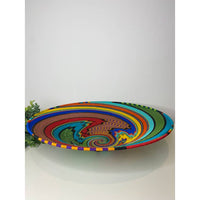 Extra Large Open V Wire Plate
This decorative piece is a traditional, hand-woven Zulu plate. It is made from coils of telephone wire wrapped around a solid metal core to define its shape. The intricacy in the design is a modern twist to traditional weaving and makes sure no two plates are the same. Use as a decorative centerpiece or display on the wall.
Wash gently with warm soapy water.  Designs may vary from picture.
Made in South Africa. 
16 x 3.5 inches